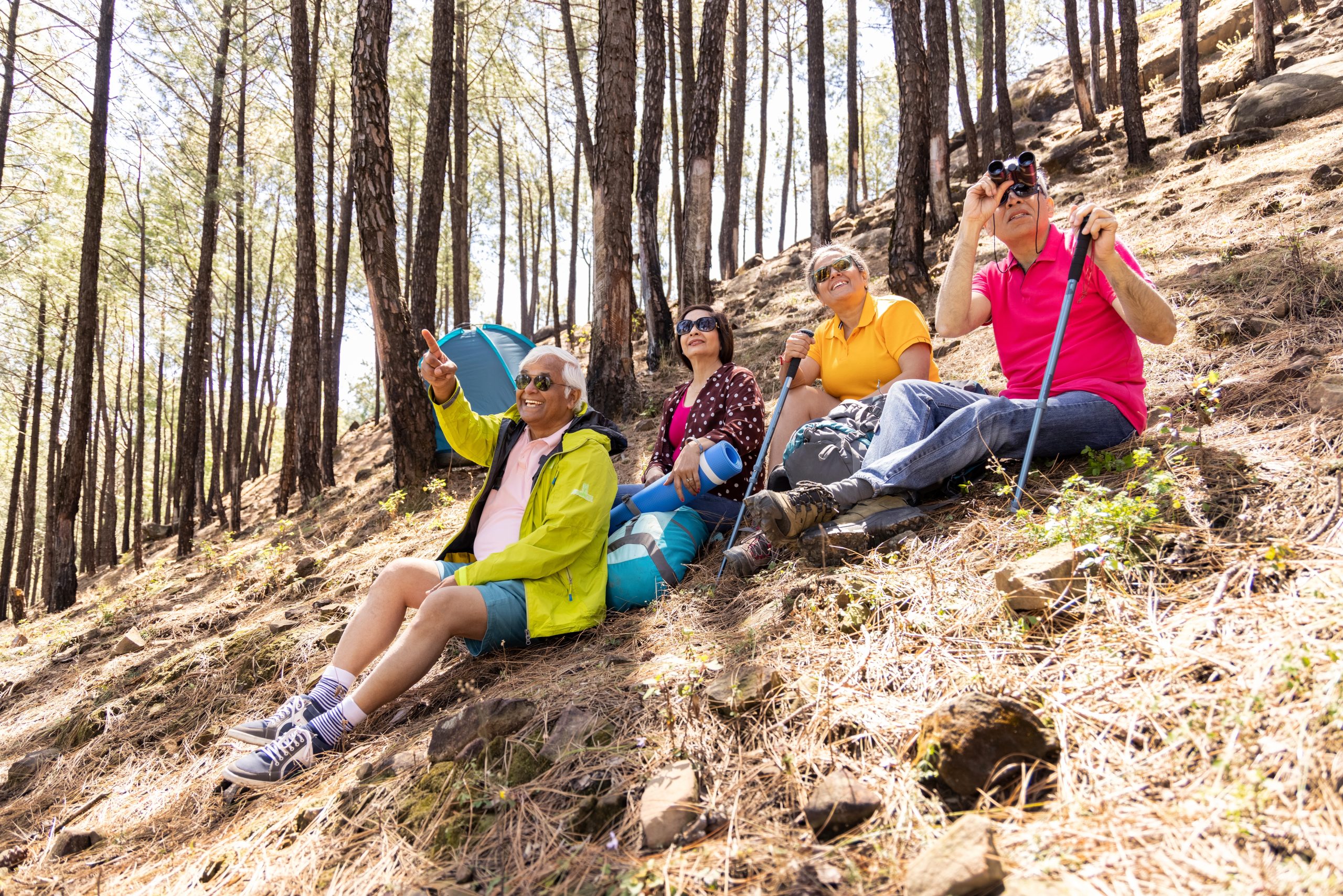 Activities for defence personnel after retirement: list curated by one of the leading retirement communities for defence personnel
September 13, 2023
Categories : Retirement homes | Retirement Homes For Defence Personal personnel
For defence personnel, retirement does not mean slowing down. Instead, they jump into new adventures, help in their communities, guide young people, and  find fulfilling and engaging activities. As one of the leading senior living homes for defence personnel, we share some of the insights into the activities retired defence individuals can pursue.
1. Hobbies: Retirement opens the door for retired defence personnel to revisit hobbies that might have taken a backseat during their service years. From painting and photography to gardening, crafting, and making music, these activities offer a refreshing way to express creativity and feel a sense of achievement. They can connect with community hobby circles, enrol in classes, or even think about transforming their hobbies into profitable ventures or side incomes.
2. Physical fitness: Staying in shape after hanging up the uniform is important for retired defence personnel. Their careers instilled in them the importance of a consistent fitness routine. Now, in their post-service life, they can keep their health in check by pursuing activities such as walking, running, biking, or embracing yoga. Joining local sports clubs or community teams for games such as football or cricket is another great way.
3. Entrepreneurship: Retired defence personnel often possess valuable skills in leadership, organisation, and management. Starting a small business or venturing into entrepreneurship allows them to utilise their expertise and build a new career path. This could involve opening a consultancy firm, offering security services, or establishing a coaching centre. Seniors can also explore opportunities in sectors such as logistics, supply chain management, or event planning.
4. Education and skill development: Retired defence personnel can enrol in courses or pursue higher education to acquire new skills or improve their existing knowledge. This could involve studying subjects related to their service experience, exploring new fields of interest, or gaining new qualifications. Also, continuous learning keeps their mind sharp. It stimulates cognitive functions and can be a preventive measure against age-related cognitive decline.
5. Writing and podcasts: Many retired defence personnel have unique stories and experiences to share. They can consider writing memoirs, articles, or books about their service life or expertise. They can also venture into starting podcasts or digital storytelling where they can narrate their experiences. Such mediums cater to the modern audience and make historical and strategic insights accessible to younger generations.
6. Coaching: Sharing wisdom, experiences, and skills with the younger generation can be fulfilling for retired defence personnel. They can offer mentorship or coaching to aspiring individuals, providing guidance in areas such as leadership, discipline, teamwork, and decision-making. They have tremendous and diverse experience, which can help others in their lives when shared.
Looking for retirement communities for defence personnel where you can pursue old hobbies and explore new interests? 
Explore our senior living homes for defence personnel. Our senior living communities offer a range of amenities tailored for your comfort, safety, and wellness. You can enjoy prompt services from our dedicated concierge. Custom housekeeping services  ensure that your living space remains immaculate. With round-the-clock maintenance staff, every aspect of your life is designed for convenience and seamless living. This frees up your time, helping you indulge in and enjoy your hobbies and passions with complete peace of mind. To know more about our services and amenities, call us at  +91 8884555554.
Relavent tags : best retirement home | retirement communities for defence personnel