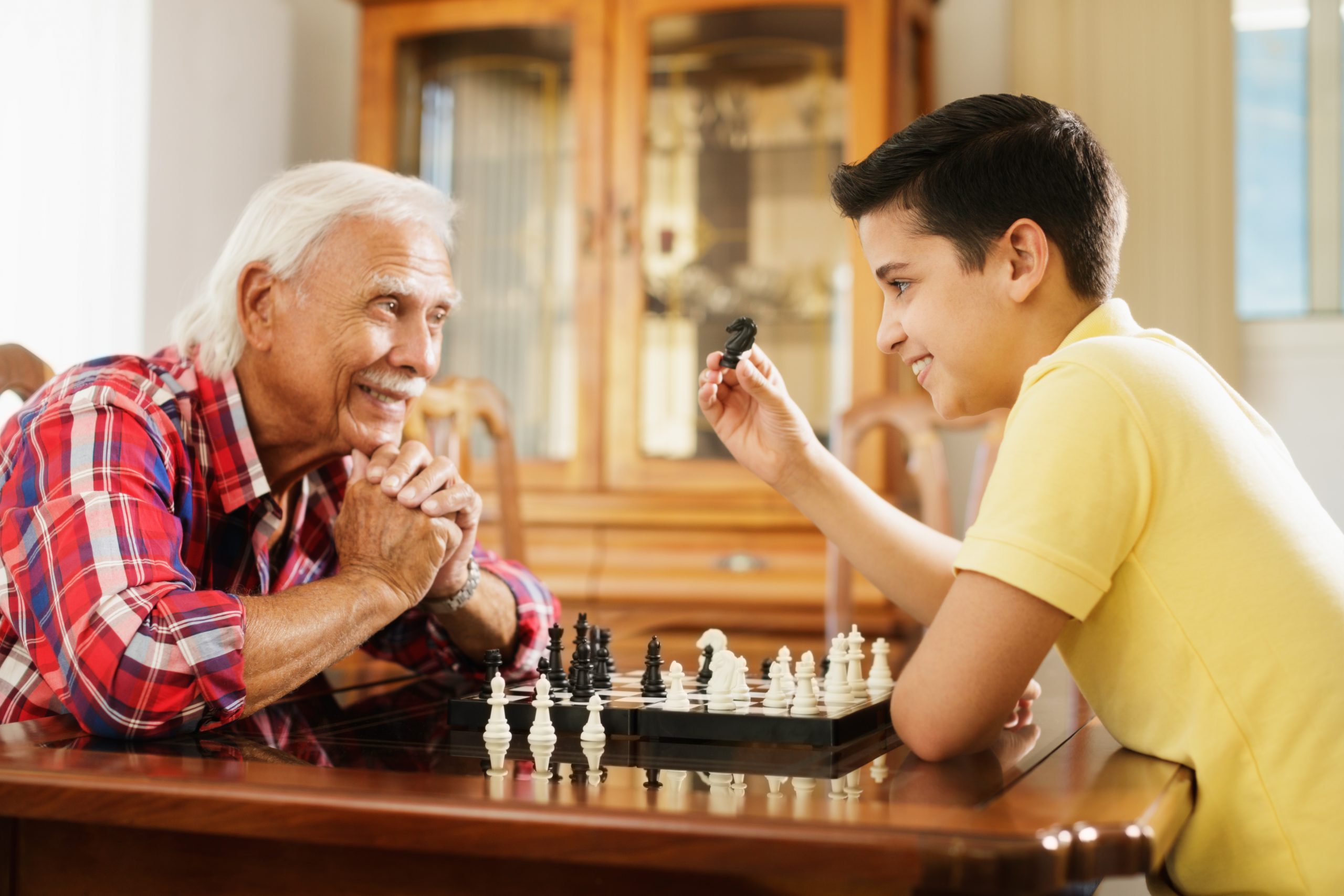 Great Indoor Games for Seniors to Play : List Compiled by One of the Leading Retirement Homes in Coimbatore
October 17, 2021
Categories : Senior Living Tips
Playing indoor games is a great way to beat boredom, relieve stress, and make new friends. Playing indoor games such as board games and video games can also improve memory and overall mental health of seniors. 
A list of engaging indoor games that enhance cognitive health
As one of the leading retirement homes in Coimbatore, we share a list of indoor games that seniors can play with their friends, grandkids, and family members: 

1. Traditional board games that promote social bonding 
Traditional board games can help improve cognitive function and memory. When seniors play board games, they must be competitive and cooperative at the same time. While healthy competition stimulates the mind, playing as a team helps seniors socialise with others. 
Some of the popular board games that seniors can play are: 
Scrabble

Monopoly 

Ludo 

Chess

Checkers

Chinese checkers

Twister 

Boggle 

2. Video games that may keep cognitive decline at bay




Many think that video games are only for kids or young adults. However, the pandemic has seen seniors leverage the power of virtual entertainment. Besides their entertainment value, video games also offer a host of health benefits. Playing Super Mario 64, a popular 3D platform game, can help seniors stave off mild cognitive impairment. 

Here are some popular video games for seniors:

Super Mario 

Bejewelled

Wii Sports 

World of Warcraft

Minecraft

3. Games that help seniors get moving




There are numerous indoor games that are good for a senior's mental well-being and physical fitness. Here are some indoor games that can add more physical activity to a senior's daily routine: