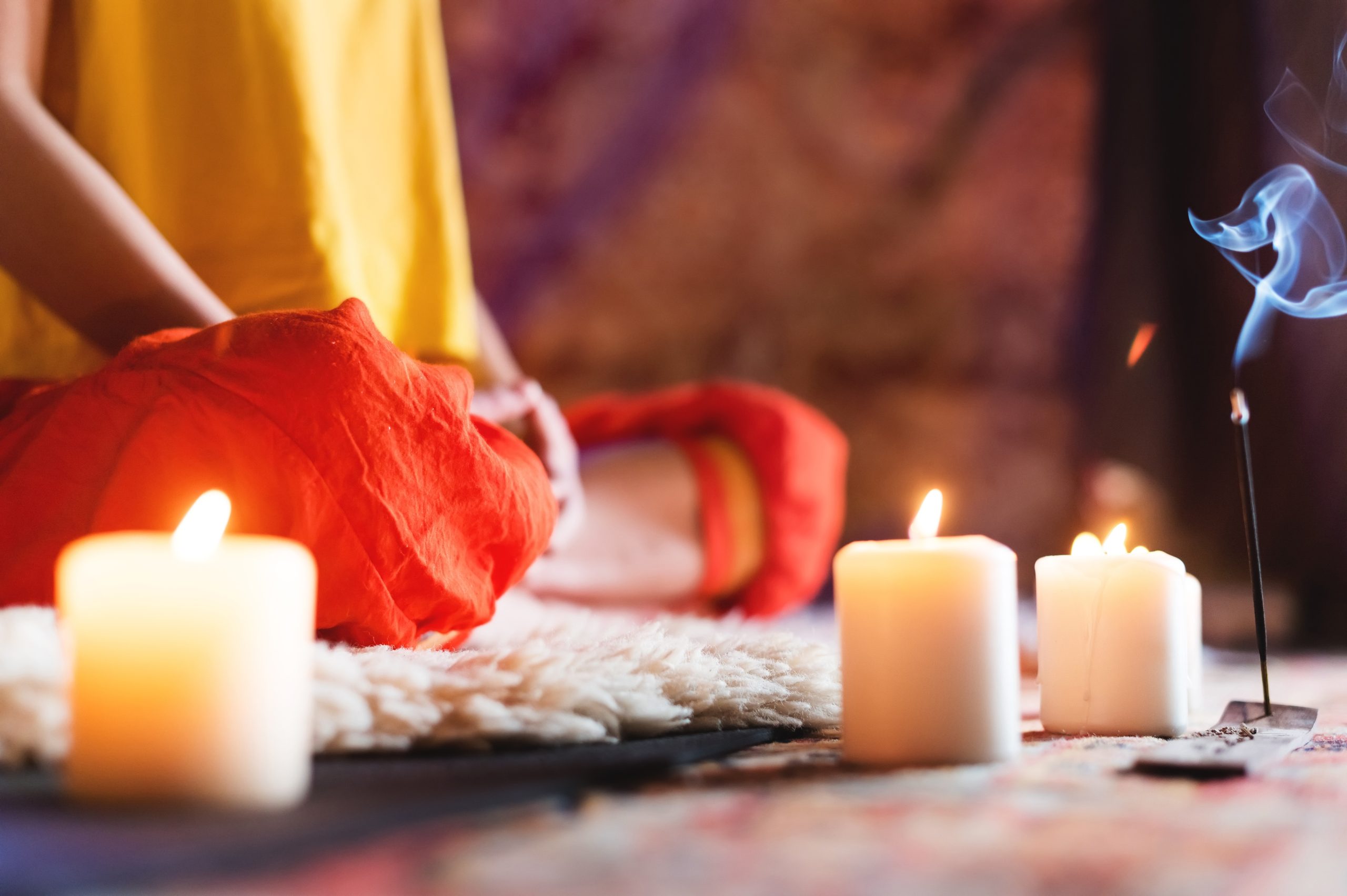 How to create a yoga room at home: tips by one of the leading senior living communities in Coimbatore
April 18, 2022
Categories : Senior Health Tips
Following a daily yoga regimen routine has many benefits – it will ease aches and pains, improve your range of motion, and help you feel relaxed and renewed. If you are planning to start practising yoga at home, you must have a dedicated yoga room. As one of the leading senior living communities in Coimbatore,  we share a few useful tips on creating a yoga room at your home: 
1. Keep the space uncluttered:
When the space around you is cluttered, it can be difficult for you to focus on the asanas. To create a relaxing yoga room, follow the 90/10 rule. Start by taking everything out of a room. In the end, only 10 per cent goes back. 
2. Set the tone with soothing colours: 
You want your yoga room to feel like a quiet sanctuary where you can meditate and practise asanas in peace. Colours play an important role in creating a feeling of calm. For walls, select muted colours such as white, off-white, light blue, and leafy green. Bright and vibrant colours can be distracting. However, this does not mean your yoga room has to look boring – you can add colourful accent pieces to make the room look lively. 
3. Set the mood with natural light: 
The room should have large windows as they allow natural light to flood your yoga room. Ensure that all the windows are uncluttered to allow maximum light in. 
4. Be intentional with decorative items:  
When it comes to interior decor, keep things simple – each and every decor piece should be selected for a reason and the number of accessories should be minimal. A mandala poster or inspirational quote or a plant or two are great to keep seniors motivated. However, seniors should be purposeful about the things they want to keep in the room. 
5. Infuse aroma: 
Use scented candles, incense, or diffusers to give a welcoming feel to the yoga room. Lavender, lemongrass, rose, and sandalwood are some of the scents that can be used to add a calming and relaxing vibe to the space. 
Looking for retirement facilities in Coimbatore that promote an active lifestyle? 
Our senior living communities in Coimbatore are designed to encourage our residents to lead a physically active lifestyle. We have daily yoga sessions, well-equipped gyms, rubberised jogging paths, and open spaces to help our residents stay social, active, and connected. Our communities promote positive ageing and help seniors focus on enjoying the things that matter the most. To know more about our senior citizen homes in Coimbatore call us at +91 8884555554.
Relavent tags : Retirement facilities Coimbatore | Senior living communities in Coimbatore