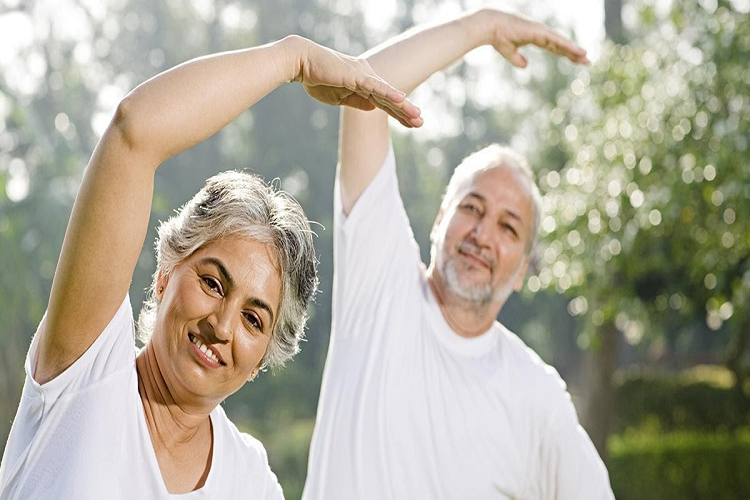 Why are Low-Impact Exercises Good for Seniors?
April 16, 2021
Categories : Senior Health Tips
An important part of living well and ageing well is staying physically active. Exercise is good for everyone regardless of age, but for older adults, it offers a host of benefits like improving their cognitive functions, helping them maintain their independence and reducing the risk of falls. Regular exercising can reduce the risk of depression, obesity, lethargy, heart disease, insomnia, poor concentration, and a weakened immunity among seniors.
Here are a few more reasons why low-impact exercises are good for seniors:
Exercise is a great coping mechanism: Being active can boost feel-good endorphins otherwise known as happy hormones, thus, helping in managing stress. Be it a long walk, yoga, or several laps in the swimming pool, all these exercises encourage seniors to focus on their body's movements.
Helps to keep bones and muscles strong: Ageing can take its toll on the bones, joints and muscle. Conditions such as arthritis and osteoarthritis put senior adults at greater risk of falls. Bone and muscle-strengthening exercises like walking, jogging, climbing stairs, playing tennis, lifting weights may help seniors slow down the rate of bone loss. Besides strengthening muscles and bones, these exercises help in improving posture, stability, and coordination, thus reducing the risk of falls and age-related health issues like joint pain or a hip fracture.
Helps in maintaining a healthy weight: One of the most apparent benefits of regular exercise is that it aids in weight management. According to a published study from the London School of Economics, people are more likely to have a lower weight if they regularly engage in brisk walking than compared to high-intensity workout.
Keeps them mentally fit: Memory loss and cognitive decline are some of the common complaints among seniors. However, seniors who engage in physical activities experience an increase in blood flow to areas of the brain associated with improved memory. A new study shows that exercise plays a significant role in combating changes in the brain associated with dementia.
For senior adults, there are countless benefits of staying active. It is for this reason that days at our senior citizen homes in Bangalore and other cities start with stretching exercises. We also have several yoga classes and aerobics classes that make exercising a fun social event.
Relavent tags : senior citizen homes in Bangalore | senior citizen housing