Brands Need Experiential Marketing to Build Salience: Piali Dasgupta, Columbia Pacific Communities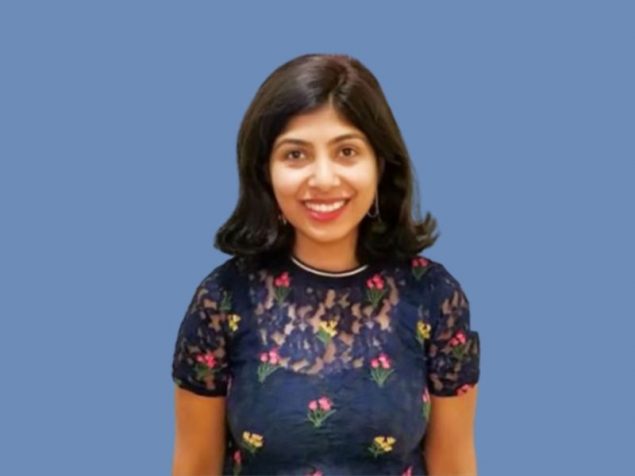 For Piali Dasgupta, Senior Vice President – Marketing, Columbia Pacific Communities, one of India's largest senior living facilities, the primary task is to portray the concept of senior living in the right context and make it gain acceptance in India. She is busy trying to find newer ways and means to engage with her audience, and plan activations like last year's Senior Citizen's Flash Mob that went viral, now with the help of digital platforms and technology.
Technology to the rescue at all times
Starting out as a journalist and then moving to marketing for fashion brands such as Myntra, Amazon and Aditya Birla Fashion Retail, and now marketing senior living at Columbia Pacific Communities, Dasgupta has had an interesting career. "When I crossed over to the brand side with Myntra, I had a video IP called the 'Myntra Make-overs' and curated conversations with celebrity fashion influencers, much before 'influencers' had become trendy," recalls Dasgupta. "The make-overs gained massive popularity and taught me that if you go that extra mile to delight your customers, you earn their lifelong loyalty."
At Columbia Pacific Communities, the pandemic posed a massive challenge for Dasgupta, as the senior population of the country has been one of the worst hit by COVID-19. Strict anti-COVID protocols like barring visitors to the communities, ensuring frequent and thorough sanitization, doorstep delivery of goods and services – down to mobile ATM machines, maintaining social distancing, converting community events to the digital format, serving immunity-building diets, etc., helped them remain COVID-free to a large extent. To prevent the seniors from feeling lonely, anxious or isolated, they were socially engaged through technology. "From video calls with their loved ones to hosting digitally led inter-community talent hunt and quiz contests, we had a host of engagement activities. We also had counsellors on board for those that wanted to reach out. Brand initiatives such as The Living Room, a virtual chat show on Facebook, that invited luminaries and experts from different walks of life such as Nandita Das, Kabir Bedi, Charu Sharma, Prahlad Kakkar, Dolly Thakore, etc., ensured that the seniors were positively and meaningfully engaged while staying indoors," explains Dasgupta.
Fighting the stigma around senior living
The primary challenge before Dasgupta now is to fight the stigma around senior living as a concept. "Children fear that sending their parents to a senior living community would be seen as abandonment, when it is actually quite the opposite. There is tremendous guilt associated with this. Besides, 'senior living' as a concept, has often been likened to 'old age homes' and the dreary image of the latter. This is unfortunate, because senior living communities are a lifestyle choice; they are NOT old age homes, where people live more out of compulsion than out of choice," says Dasgupta.
She understands that there is lack of awareness around the product offering itself, given how new the category is, and says another challenge is seniors hesitating to invest in an asset like a senior living facility late in their lives. However, things seem to have changed in the past 3 to 4 years. "There is certainly better awareness today. But we still have a long way to go before the concept becomes truly mainstream. That would happen with robust government support, policy changes and support from the media to raise awareness around it," comments Dasgupta.
Taking to the experiential medium
Events and experiential marketing are important for any growing, young brand to raise brand awareness, and all established brands to build salience, feels Dasgupta. "As a brand, we have not invested heavily in events, choosing a few marquee B2B events such as the CII Annual Conclave on Senior Care, ASLI Senior Care Conclave, and a few events focused on seniors," she says, adding, "However, the experiential campaign that won us a number of awards as well widespread media coverage was our Christmas campaign last year. We organised South India's first Senior Citizen's Flash Mob during Christmas last year in Bangalore, where nine senior citizens performed a Christmas-themed flash mob on the busy streets of Bangalore."
In the post  COVID-era, Dasgupta is aware that on-ground events will take a backseat for some time, therefore she is taking the help of digital platforms and technology to build engagement strategies.
Making 'positive ageing' mainstream 
The key area of focus for Dasgupta is to strengthen the brand positioning by taking the narrative of "positive ageing" forward through story-telling, PR, advocacy and other consumer engagement initiatives. "Our aim is to popularise the concept of positive ageing in India and make it a part of mainstream conversations," she says, even as she moves towards her personal goal of striking a better work life balance, prioritising mental wellbeing, reading 35-40 books every year and visiting at least one new country every year, provided the world opens up.