Columbia Pacific Communities: Senior living made easy in India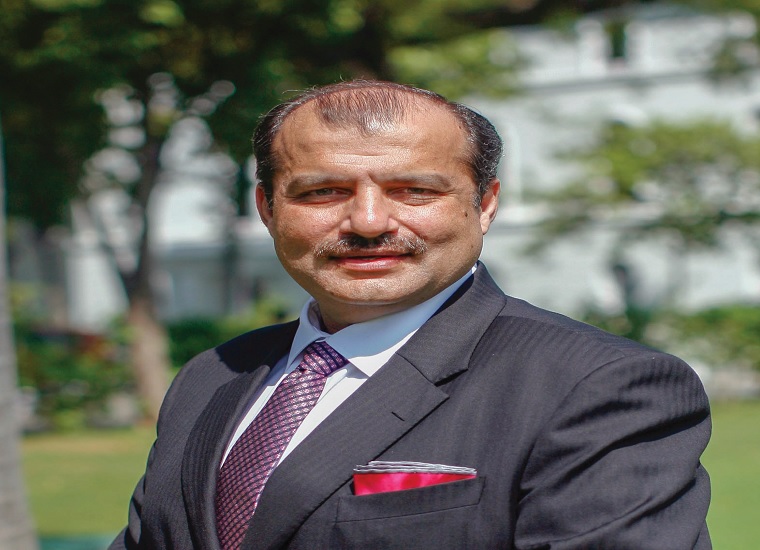 While two-thirds of India's population is under 35, the country's senior population is rapidly growing: By 2050, India will be home to more than 300 million senior citizens.
Mohit Nirula, CEO of Columbia Pacific Communities (CPC), believes the country currently has insufficient infrastructure to support its aged population.
Traditional Indian culture mandates that children take care of their parents in their golden years, bringing them home to live with them.
But globalization has changed cultural norms.
"Children are going where their career takes them," Nirula told India-West, noting India's rapidly developing economy and opportunities for Indians abroad. "Children are happy to be achieving success, and even happier than them and taking more pride are their parents," he said.
But India's seniors are remaining home, often in isolative settings, which accelerates the pace of aging.
Columbia Pacific Communities is part of the Seattle, Washington based Columbia Pacific Group conceptualized by Daniel Baty, founder of the one of the foremost developers of senior living communities in the U.S. CPC is attempting to mitigate the isolation and loneliness many Indian seniors are facing. The company has built senior living communities in five cities in South India and has set its sights on Pune.
CPC is India's largest provider of senior living communities. In Bengaluru, the company has one existing community, and another is under construction and open for early buy-in. A third community in Bengaluru will be launched this fall in collaboration with the Bengaluru-based Embassy Group.
There are two CPC communities in Chennai, one in Kanchipuram, four in Coimbatore, and another in Puducherry. Each site is close to the city, so that seniors can continue their active lifestyles. "These are not 'I have given up on life and I now want to sit down and pray' kind of communities. These are very vibrant active people," Nirula told India-West.
For its upcoming signature project in Bangalore, The Virtuoso Club and Serviced Residences, seniors can choose from one-bedroom homes — which start at Rs. 46.03 lakh — or options up to three bedrooms, which run about Rs. 1.24 crore. While the facilities provide meal services at Rs. 125 – 150 per meal, residents can also cook light meals in their own kitchenettes.
Importantly, each community is equipped with 24-hour nursing staff and an ambulance, and partners with Columbia Asia Hospitals to provide regular doctor's visits for each resident.
At the upcoming Virtuoso Club and Serviced Residences, residents also will pay a supplemental monthly fee, ranging from Rs. 16,000 – 37,000, for the Positive Aging program, which offers a variety of daily activities and outings. Children living abroad can check in on their parents' activities and well-being via apps.
"Sitting in the U.S., you will know that your dad has booked to go and see a movie at the theater on the first-floor day after tomorrow. You will also know that Mr. Khanna has been sent an invitation by your dad to join him, and that he has walked 6,500 steps already."
"So, the day you see that he's not walked, you can call him and ask: 'What happened? You didn't go for your morning walk,'" added Nirula, quipping: "Obviously, the technology is built in a manner that gives your dad control. He may not want you to see he has been lazy today."
The average age of a new resident is 67, but people are also buying at a younger age, said Nirula. Indian nationals residing abroad can buy a unit, while Indian Americans with OCI cards are also eligible.
Columbia Pacific Communities do not offer memory care — needed for those with advanced Alzheimer's or dementia. But Nirula pointed out that it is only in the last stage of both illnesses that people must be moved into memory care facilities: those in stage one, two, or three can live in CPC's independent senior living communities.
Stigma still abounds for seniors moving to an senior living communities. "It's amazing how sensitive parents are about moving into a senior living community lest people tell their children, 'you have not looked after your parents.' It's almost as if they need permission from their children to do right for themselves," Nirula told India-West.
"They will continue to live alone in a home, fight with maintenance people, be afraid of stepping out in the dark, but not talk to their children to say, "Listen. I'd like to move into this community. It's got everything that I need.'"
Nonetheless, the concept is taking hold. Each of the existing nine communities have a waiting list. The units can be sold by the next of kin or rented out.
"There's been a paradigm change in the way senior living communities are viewed both by children and by their parents," said Nirula.
"Parents need a solution which looks after their day-to-day needs and they don't have to depend on six different resources, but just one service provider. They need the peace of mind in the assurance that comes with medical support that is available to them 24/7, and they need to be able to be with friends where social life is just an elevator ride away."
"Senior living communities are now the preferred way to live rather than staying alone in a home or being part of a mixed family," he said, adding: "For children, it gives them peace of mind that their parents are in a good, safe place where all their needs are being looked after."