In conversation with Piali Dasgupta, Columbia Pacific Communities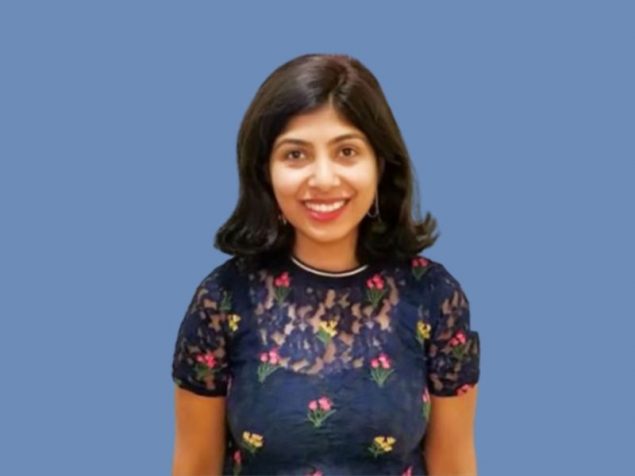 Piali Dasgupta is the Senior Vice President, Marketing at Columbia Pacific Communities. As a marketing and communication professional, she has over 14 years of cultivated skill sets in strategizing and driving branding, imagery, brand positioning, brand architecture, customer segmentation, communication, and storytelling.
Agency Reporter- How did the idea of establishing Columbia Pacific Communities in India come into the picture?
In 2017, our founder Daniel R Baty came to India and realized that the country was finally ready for senior living. Baty has over 40 years of rich experience in building senior living communities in the US of A and is also the promoter of Columbia Asia Hospitals in India. He acquired a company called Serene Senior Care in 2017, that has nine senior living communities across five cities in south India.
The idea was to first learn about the business in India and gather enough customer insight and then reimagine and recreate the category in India.
Dan realized that the social fabric in India has changed dramatically in the last two years and senior citizens and their children are seldom in the same city, or even in the same country. Hence the need to solve for a large social problem that few are willing to talk about arose. With their children traveling far and wide for their careers, today's seniors find themselves lonely, distressed, and without a solid support system. That's where Columbia Pacific Communities comes in.
AR- Is there a particular reason for setting up the residential units only in south India for now?
Two of the top three states in India with the highest senior citizen population are in the south of India – Kerala and Tamil Nadu. This has led to a large number of senior living facilities being built in these regions. In our case, as mentioned above, we acquired a company that was focused entirely on the south market. Our nine communities are across Chennai, Kanchipuram, Pondicherry, Coimbatore, and Bangalore.
Also, a large number of the younger generation of south Indians have migrated to the USA, Australia, Singapore, Malaysia, and part of Europe, thanks to their software jobs. They have left their aging parents back home. It is this audience segment that we primarily cater to.
Having said that, we have recently announced our first project outside south India, in a JV with Pune's numero uno developer, Nyati Group. The project in Pune will be our first one outside of south India.
AR- What lies at the essence of CPC's identity that sets it apart from other senior living communities?
Our brand credo of "positive aging" is our key differentiator, coupled with a deep commitment to bringing world-class senior living to India. We are committed to helping seniors live healthier, better, and happier for longer through the power of positive and active aging. Our communities are designed to encourage social engagement and interaction which go a long way in eliminating loneliness, one of the biggest killers for this demography.
Our guiding ethos of positive aging underlines the fact that age is just a number and you are as old as you feel. We look at age as an enabler rather than a deterrent and work towards shattering ageism and age-related stereotypes that exist in society.
We aim to build communities that offer seniors a worry-free life where they can focus on all that they truly love and cherish, leaving the mundane, troublesome, and hectic chores to us.
AR- Building awareness about a concept that isn't talked about widely must have been an uphill task. What challenges did you face while reaching out to your target group?
This is a category that is mired in deep-rooted stigma. For decades and years, senior living communities have been seen as "old age homes," which paint a dreary, dismal, pitiful picture in people's minds. People have not looked at the category as a lifestyle option. It has always been seen as an option for those who don't have a choice.
However, what we are building at Columbia Pacific Communities is as far from "old age homes" as one can possibly get. We are building holistic lifestyle options for seniors who like to live well, lead an active life, have seen and done it all, and now want to spend the rest of their lives in comfort.
Changing the perception of senior living communities from "something for people that don't have a choice" to "something that people choose" has certainly been an uphill task and one that we still struggle with. And this needle can only be moved with compelling narratives that tug at your heartstrings and deliver the message in a way that positions our offering as an aspirational lifestyle choice.
Besides the challenge of breaking the age-old stigma and misconceptions that exist in this category, the key challenge has been to catalyze a conversation between two generations of people where they both see the merits of opting for a solution such as ours.
AR- There is a huge digital divide that exists amongst the senior citizens and youngsters in our country. How do you deal with the same in your marketing and social media efforts?
Senior citizens today are not strangers to digital platforms. They use platforms such as Whatsapp, Facebook, and Quora extensively and are very comfortable with email and video calls.
Of course, the debate is on social media security for senior citizens with over 60% of senior citizens participating in a Help Age India study revealing that they feel the usage of social media has resulted in economic losses through spam calls, etc.
We have a digital-first approach for our marketing with a large share of our marketing budgets reserved for digital spending across digital marketing channels such as Google Search, Affiliates, email marketing, WhatsApp, display ads, and social media.
Our learnings suggest that digital channels offer us the highest ROI and also help us execute target marketing which very few traditional/offline mediums can do.
Given that our target audience is a combination of both the primary (senior citizens looking for a solution for themselves) and secondary audiences (younger generation looking for a solution for their parents) digital media work quite well for us.
We use digital marketing to address the entire marketing funnel – from top to middle and bottom. That is, from awareness to interest, right through conversion and sales.
Additionally, we have used social media effectively, for a lot of our award-winning brand campaigns in the past year and a half. No media allows a two-way conversation quite like social media does, and we leverage that pretty well when planning campaigns that are aimed at starting a conversation around age, aging, and what it means to be a senior citizen in this country today.
Our digital-only initiative, The Living Room, which was launched during the lockdown, is a series of 40-minute Facebook Live sessions, aimed to give seniors access to some of the finest minds in our country from the comfort of their living rooms. These include stalwarts, experts, professionals, popular personalities such as comedian Anuvab Pal, medical expert Dr. Mahesh Mylarappa, cricket commentator Charu Sharma, actor, filmmaker, and activist Nandita Das, veteran actor Kabir Bedi, ad guru Prahlad Kakkar, musician Vasundhara Das, and music composer Anu Malik, among others.
AR- Did roping in celebrity figures like Anupam Kher and Zeenat Aman help in changing the mindset of your senior target audience?
Changing an age-old perception about age, aging, and how senior living communities are perceived in this country is a time-consuming exercise. It is not something that can be attained, much as we would like it to. The needle can be moved to some extent with consistent efforts towards changing the narrative around aging. Having said that, celebrities that have a high resonance with our primary target group (55-75-year-old) does help build credibility for a new brand in the country and invoke confidence among our audience. In the case of Zeenat, it was also about a sense of deep nostalgia we wanted people to feel.
As a brand, we are quite particular about the public figures and celebrities that we associate with. Not only do they need to have an influence on our target audience but also by men and women of relevance. They also need to be people that have, over a period of time, imbibed the brand's core philosophy of "positive aging." To us, Zeenat Aman and Anupam Kher, are two such people, who are only getting better, zanier and zestier with age.
AR- What has been the impact of the pandemic and the 'new normal' on your marketing strategy?
Almost all digital KPIs have seen a massive uptake across demographics in the past five months – from average time spent on platforms to the number of downloads.
This has resulted in brands shifting a large chunk of their offline budget to digital media. This, coupled with a drop in both CPM and CPC pricing on platforms such as Facebook by 50% and 19% globally, has led to brands across categories such as FMCG, real estate, and edutech, who are looking at getting the best returns from their marketing investments given the budget cuts. We are no different. And we have adopted almost a 100% digital marketing approach during this time, spending close to nil on offline channels, barring just one TVC with Tata Sky Seniors.
We also tried to gain customer trust back through effective communication highlighting safety and hygiene measures adopted by our communities, with the use of testimonials featuring our residents who were more than happy to praise the exemplary service and care they received during the various phases of lockdown.
We have reduced discretionary spending and focused on ROI-driven marketing and adopted a "wait and watch" strategy to see how the economy bounces back.
And finally, we have used hope, human connection, kindness, gratitude, and empathy as the key sentiments for brand narratives during these very troubled times.
AR- What is that one element that is central to your award-winning campaigns? Do you think it will or has to change in the post-COVID era?
As a brand, we don't create campaigns with the sole aim of winning awards. I don't think any marketer approaches campaigns in that manner. We create campaigns with specific objectives – they could be anything from awareness and interest, to more lower-funnel objectives such as leads and conversions.
What we monitor is how our campaigns perform against the specific OKRs (Objectives and Key Results). If they perform well and achieve or overachieve our targets, then they are already successful. And successful campaigns have a higher chance of winning the awards because the jury at an award show today certainly looks at the efficacy of a campaign as much as it looks at the brilliance of the central idea that helped achieve the targets.
If I look at our award-winning campaigns – whether it was RELEARN, a campaign done last year to shatter age-related stereotypes and carry the central message of positive aging forward, or our innovative senior citizens Christmas flash mob campaign, I think the common element is cutting edge creativity and out of the box thinking coupled with a strong focus on creating compelling content.
We lead with content and put content in the center of everything that we do. Ultimately, we are storytellers and we believe in carrying the narrative of positive aging forward through various campaigns.
In the post COVID world, I see creativity, innovation, sharpened strategy and purposeful content (as opposed to content for the sake of content) play a much more crucial role. And a combination of the above would be a recipe for successful campaigns even in the post COVID world. However, innovation would be key to everything marketers wish to do in order to connect with their audience.
Author Name : SAKSHI MALIK
Source URL: https://www.agencyreporter.com/piali-dasgupta-columbia-pacific-communities/