Real estate trends that dominated 2021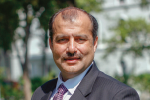 In a world where the word 'disruption' had come to be associated with new technology-enabled businesses that upended the existing status-quo of legacy brick-and-mortar business models, 2021 disrupted life itself. Businesses, the country, the economy and, in fact, humanity itself was disrupted. Real estate was no different.
Classically, the real estate industry divides itself into three verticals – residential, commercial and industrial. These three verticals sat at very different levels of their respective evolution at the beginning of 2021.
Residential real estate in 2021
Several policy-level initiatives, such as demonetisation, the application and subsequent revision of the Goods and Services Tax (GST) and the introduction of a regulatory authority – RERA, in the years preceding 2021 had ensured that only large, well-structured and professionally-managed companies were now serving the needs of the customers.
With the 'investor-buyer' driven out of the market, all the cities had large inventories available for sale and new launches were on the decline.
The second wave of the Coronavirus pandemic notwithstanding, 2021 saw an uptick in residential sales across the country. With some state governments offering a reduction in taxes and registration fees, developers, keen to sell existing inventory, offered value-additions. Buyers, who needed increased space to 'work from home', wanted the additional peace of mind that came from owned (and not rented) homes. Consequently, various factors combined to see a YoY 2x increase in residential sales across the country.
Conversely, with more and more expat and Indian white-collared workers being able to return and work from their hometowns, rental values of properties across tier-1 cities fell to unprecedented levels, not witnessed in the previous five to 10 years.
Commercial real estate in 2021
Shopping malls, retail outlets, office spaces, hotels, and several such common spaces used for business purposes were adversely affected during 2021. A drop in footfall, a forced shift to online shopping, work-from-home from home towns and video-conferencing, reducing the need for in-person meetings. All this contributed to a huge drop in demand for these spaces.
Consequently, lease/rent models between tenants and developers changed to revenue share, with the developer having to partner the lessee in the downturn, while restaurants moved to cloud kitchens and office space demand in small towns increased to match the cost of the bigger cities.
That said, the last quarter of the calendar year – since the petering of the second wave – witnessed a return to the 'old normal'. So, while the early predictors of doom were seeming to be right, the final contours of where and how the sector will be affected, are yet to be crystalised.
Industrial real estate in 2021
Warehouses and data centres have seen a huge increase in demand. Large plots near logistical doorways – airports, stations, ports – are catering to the shift to the technology-enabled trade that has been the biggest beneficiary of a world still wanting to consume without stepping out of the safety of their homes.
Finally, a relatively low-profile sub-sector of real estate – senior living communities – has seen an enormous boost in demand. Although this is a service and healthcare solution, the demand for well-designed communities, customised to the needs of senior citizens, is such that communities with ready-to-move-in homes have a long waiting list, for both, rent and resale. Developers are seeking professional service providers to launch this solution as a part of their integrated townships.
As the world starts to return to life after COVID, one hopes that the real estate sector, battered by so much for so long, will finally be able to occupy its rightful space as a large-scale employer and contributor to the country's growth and economy.