Senior homecare services during the pandemic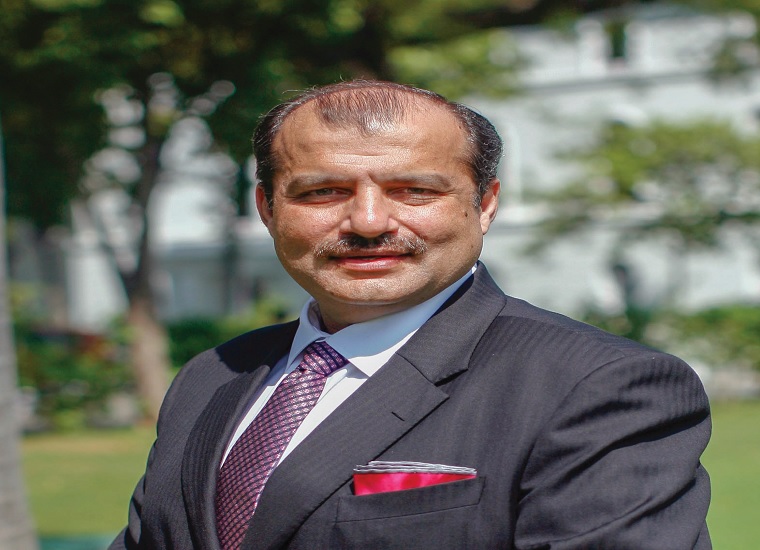 The elder care market in India is worth $1.5 billion. Due to the Covid-19 pandemic senior homecare services are much higher in terms of the demand factor.
The elderly, are most vulnerable at this stage of the pandemic as their age gives them an immunity level much lower when compared to younger people. The senior homecare industry is facing a huge profitable rise in this context. In India there are 110 million elders who are above the age of 60, out of which 40% live in the urban sector. They are not only vulnerable physically as of now as they are emotionally. They have a weaker immune system due to the age factor they are more likely to already have comorbidities which increases the risk of severe covid-19 related death. They are not only suffering mentally but even emotionally to a large extent.
Tara Singh Vachani, Executive Chairperson, Antara Senior Living said, "The senior demographic in India is one of the fastest growing demographics, with over 20 million elders staying alone, and the number is slated to rise in the next two decades. The lockdown and second wave of Covid-19 exposed the gaps in India's senior care system and has highlighted the need for dedicated senior care services. We saw a surge in customer inquiries and demand for services across our assisted care portfolio in the last two months." She clearly states the reality we are facing.
She goes on to say, "At Antara, we have been cognizant of the evolving needs of the senior community and have been at the forefront of providing tailored solutions for seniors' varied needs through our Care at Home, Care Home and MedCare Products verticals thereby fortifying our original value proposition of Residences for Seniors. Knowing that seniors who tested positive for COVID19 needed greater intervention on a daily basis; COVID Care at Home and Critical Care at Home solutions were deployed. For those who were asymptomatic or had milder infection, we created options for remote monitoring and isolation centres / COVID Care facilities offering holistic care solutions. These services include comprehensive remote assessment, essential medical kit for health tracking and self-isolation, monitoring by nurses, telephonic doctor consults to track progress, respiratory rehabilitation by experts, nutrition plan and counselling to manage anxiety."
Hence her view is the necessity of overall development of the elderly population during these extremely trying times.
"The pandemic and the consequent restrictions it brought on daily living and social interactions highlighted the difference in experience of seniors living in independent homes or apartments that were part of mixed-family condominium complexes and that of residents of a senior living community. To have their daily needs fulfilled, have medical support at hand and a daily calendar that ensured physical distancing did not cause social isolation, brought peace of mind to the residents and their families. Columbia Pacific Communities has seen an exponential growth in demand for both ready-to-move in communities and those under development," according to Mohit Nirula, CEO, Columbia Pacific Communities.
He also shows concern about how due to the demand, people have to be more careful and responsible along with remaining positive in these highly disturbing times.
Saumyajit Roy, Co-Founder and CEO, Emoha Elder Care feels that, "There has been a huge spike in the demand for at home elder care services in India in the couple of years. We at Emoha Elder Care have had an early movers' advantage in this segment. We have been supporting this vulnerable population for a while now. We reinvented ourselves when the first wave of the pandemic had struck India, that also led to a sudden surge in demand for at home elder care services in India."
Their 150 ground team members have been working 24/7 to keep the elders safe in these unpredictable times. They have saved 120 precious elder lives, done 100,000 care calls, 4500+ emergency simulations, have 500+ doctors on call, speak in 20+ Indian languages, and have done 900+ elder focused events which are extremely important for elders' emotional wellbeing.
They are also taking all kinds of precautions to ensure that elders are safe in their homes and are able to tide over the crisis smoothly.
He further states that, "As a result of our activities, we were much better prepared to deal with the second deadly wave that wreaked havoc in the country and exposed the pitfalls in India's healthcare system. Since the beginning of the month of April this year, our efforts to protect elders have been on a war footing. The platform has been focusing on offering complete Covid care support and operations through a 'connected community' for elders and their families, bringing together world-class expertise and delivering single-click access to a range of health, emergency, social-engagement, convenience services at home, so that elders can live life to the fullest."
In addition to this, Archana Sharma, Founder and Managing Director, Samvedna Senior Care said "Ever since the pandemic broke out, the elderly became the most vulnerable group globally. In India the problem became more acute because of lack of social welfare programs and services to support the elderly. Suddenly we saw desperate calls for help to manage basics like groceries, medication, household work. It came as a wakeup call for many children to provision support their parents' needs. We expect a surge in homecare services for seniors, last year we saw a 30% growth in our emergency support services. The services growth opportunities will be in physical and healthcare needs as well as mental health support."
On a conclusive note we are pondering over the big question right now which is that, are we as a nation equipped to deal with the increase in elderly population in India? India in the last few decades has seen a demographic shift. This period has shown that the elder population is quite high. A report by the CII (Confederation of Indian Industry) projects that India's senior population will increase threefold to 300 million by 2050. To create a strong healthcare ecosystem for senior citizens, the support of the government is highly essential as well. Overall, we need to work together to ensure that everyone is safe and living with good health – mentally, emotionally and yes, most importantly as of now, physically.