Cards Against Uncertainty
A SET OF 52 CARDS
₹ 300.00
Inclusive of GST and shipping charges
---
ONE SIMPLE GOAL: TO REDUCE STRESS
The pandemic had a fallout for seniors - a feeling of complete hopelessness - a lesser known but equally significant fallout of the pandemic on senior citizens. As India's largest senior living community operators, Columbia Pacific Communities, decided to do its bit to help. The result? Cards Against Uncertainty. 52 cards, designed with one simple purpose. To combat uncertainty. This game will help you relax and calm you in tense moments. And the best part? You can play this game all by yourself. Gift this to yourself or to your loved ones. And let it help you grow stronger.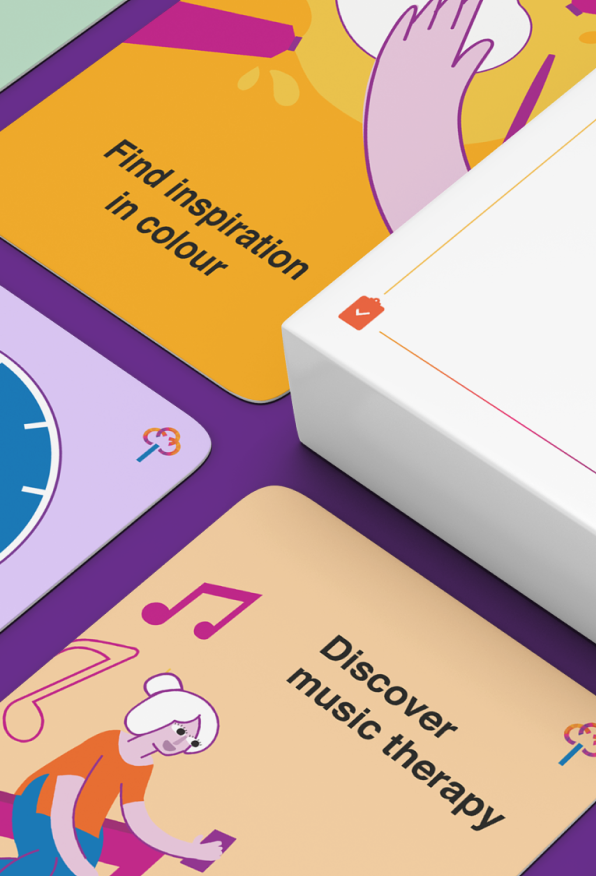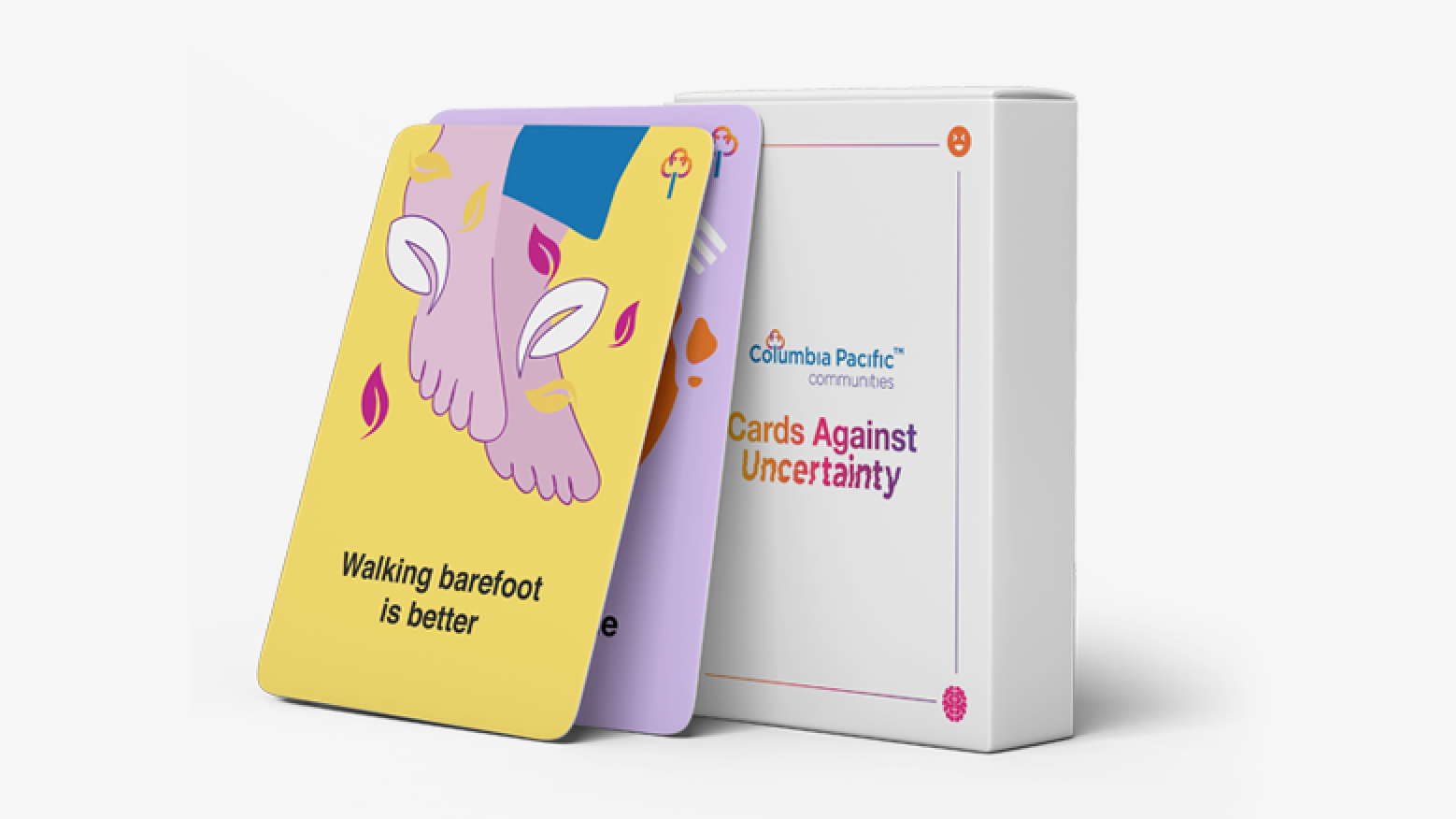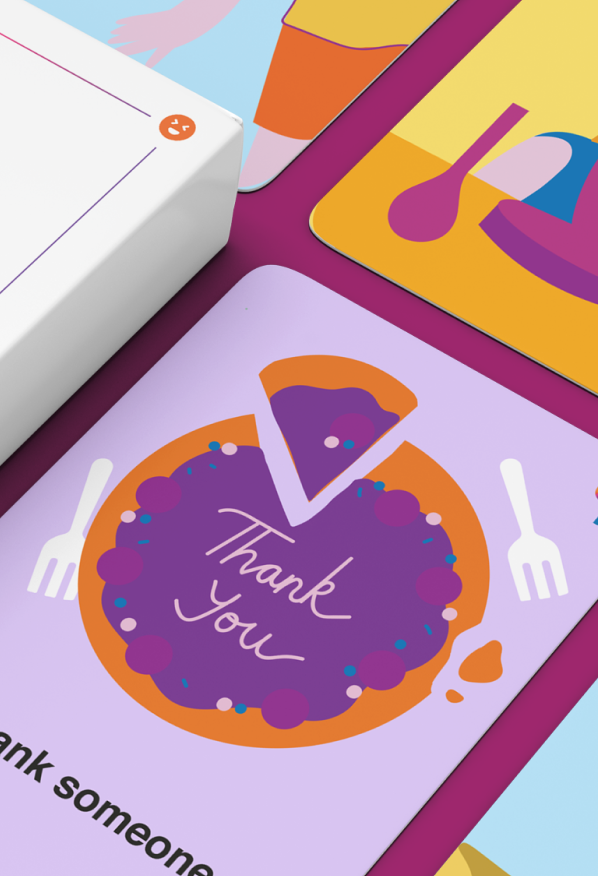 SHIPPING AND RETURNS
We ship only within India via courier or India Post.
The price of the product is inclusive of standard domestic shipping rates and GST. We ship within 1 - 2 business days and the product gets delivered within 5 - 7 business days from date of order. We take exceptional care to make sure our products reach you safely. There will be no replacements or refunds as this is a limited edition product and not a mass scale product. By purchasing the product, you agree to the above and any other terms and conditions of this website.
Hello 👋