Premium retirement communities for Retired Defence Personnel
While an active lifestyle is a must for seniors to lead a better life, for defence personnel it's a way of life. Keeping that in mind we have thoughtfully crafted our senior homes that offer defence personnel seamless options to stay active, practice physical fitness and enjoy an enriching lifestyle even after retirement. Our retirement homes for defence personnel have more than a few amenities to keep their mind and body active and young: world-class yoga centres, lush green gardens, a gym and indoor/outdoor sports facilities. Furthermore, all our retirement homes are within walking distance of various parks and fitness centers.

We care about your physical and social health, offering a wide range of opportunities for you to make new friends and get involved in activities. Our clubhouses bring people together from different backgrounds to form lifelong friendships, participate in creative and enjoyable activities, and make memories that will last a lifetime. Here, the defence personnel can continue enjoying a lifestyle they are used to with additional benefits of security, convenience, and comfort. So, if you are looking for senior living homes for defence retirees, Columbia Pacific Communities has got you covered. How to plan your finances: If you are planning an early retirement or approaching your retirement, we have flexible options to buy a senior living home in one of our communities. You can apply for home loans from banks and other home loan providers with flexible EMIs and lower interest rates.

Banks are usually more willing to loan money to active personnel, who have a recurring source of income. Those dependent on pensions or retirement funds are also eligible to get home loans, depending on their credit score and other factors.
Here are some basic home loan eligibility criteria
How we support
Easy Buying
We have contacts with several financial institutions that can help you get a loan quickly.
Easy payment
We offer flexible repayment schemes to suit you and your budget.
Easy property registration
Our registration process is quick and simple, letting you book your property in no time.
Virtual tour
Explore our senior living communities designed to help you get the most out of life.
Our Projects
Exclusive amenities for a seamless lifestyle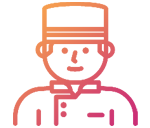 Dedicated concierge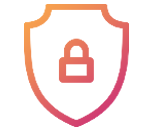 24x7 Security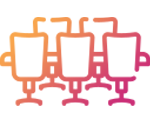 Community spaces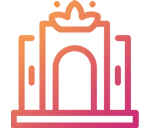 Wellness centre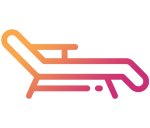 Outdoor deck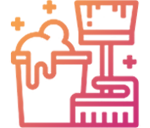 Customised housekeeping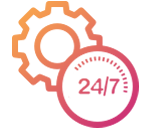 24/7 maintenance support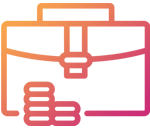 Business centre
Frequently Asked Questions
Why is Columbia Pacific Communities the best option for the retired defence personnel?
defence retirees who are accustomed to structured routines can enjoy multiple activities to lead an active and fulfilling life after retirement at Columbia Pacific Communities.
Any offers/discounts are offered by the Columbia Pacific to the retired defence personnel?
Currently, we don't have any special offers for ex-defence personnel whereas we always keep coming up with exclusive offers. Kindly contact our sales team on +918884555554 to know about any upcoming offers for current and retired armed forces personnel.
What are the benefits Columbia Pacific offers to the ex-defence personnel?
A cosmopolitan environment with residents from all ethnicity ( just like the defence forces) Multi-cuisine, delicious and nutritious meals An atmosphere similar to their defence officers mess & quarters with concierge service/ valet service/ room service, etc.
How does Columbia Pacific Communities take care of the ex-defence personnel?
Retired defence personnel can do many things to keep themselves fit and active. We have yoga centres, gardens, a gym and indoor/outdoor sports facilities. A team of dedicated staff ensures regular maintenance of these amenities. Meals are hygienically prepared by our expert chefs and a world-class clubhouse allows residents to socialise and participate in various activities.
Hello 👋