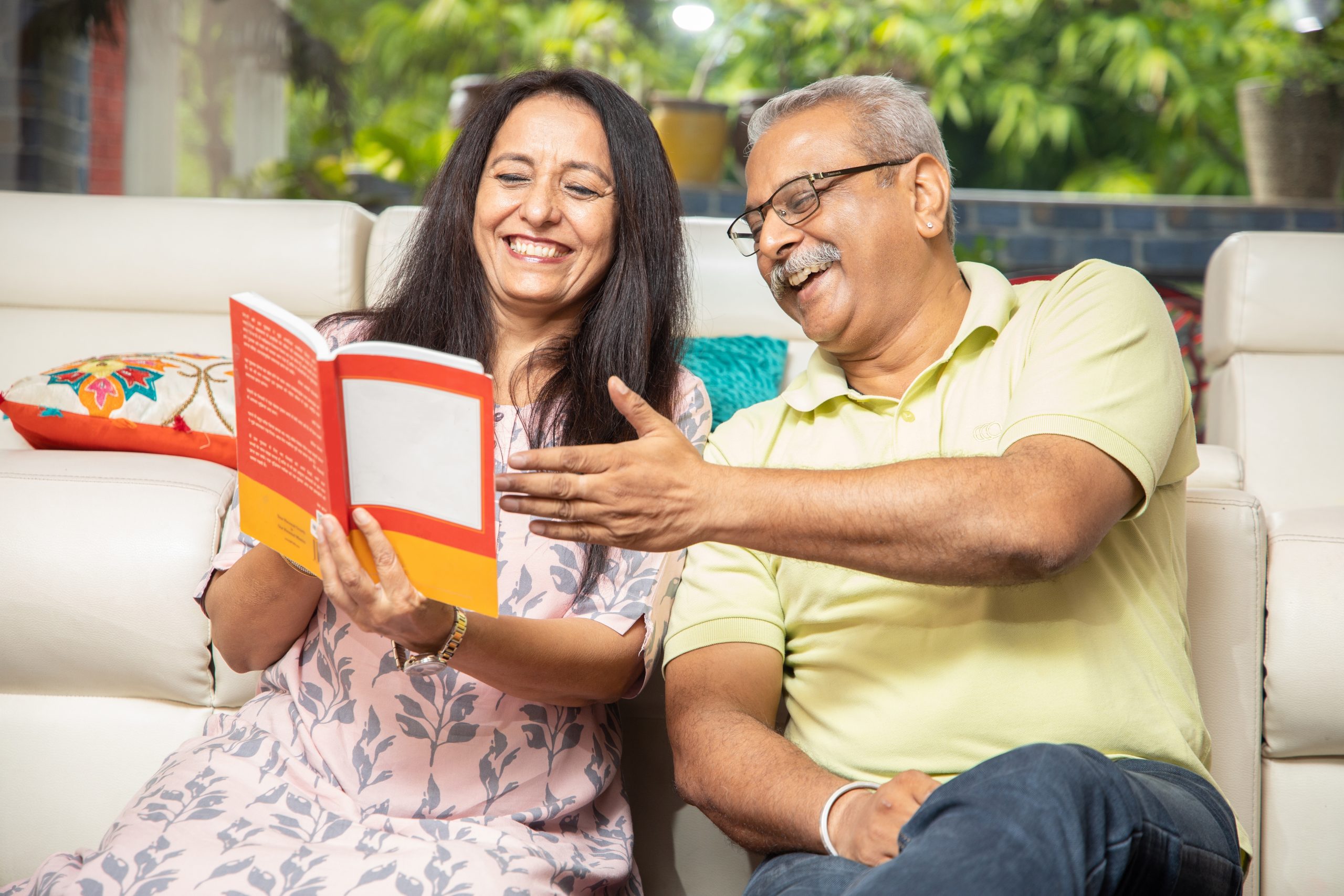 Best classic love stories for seniors: check this list by one of the luxury senior citizen homes in Bangalore
June 9, 2023
Categories : Senior Living
There is something truly timeless and enchanting about diving into the pages of a well-crafted love story. These narratives touch the heart, evoke a range of emotions, and provide a sense of hope and connection.
For seniors, love stories offer an opportunity to relive the joy and excitement of romance, while also exploring the complexities of human relationships. Through the experiences of the characters, seniors can reflect on their own journeys of love, reminisce about their own relationships, and gain new perspectives on the power of love. As one of the luxury retirement homes in Bangalore, we share a list of the best classic love stories for seniors: 
1. Love Story by Erich Segal: This heartfelt tale follows the journey of Oliver Barrett IV and Jennifer Cavilleri, two young college students who embark on a whirlwind romance that defies societal expectations. What makes this love story truly remarkable is its ability to touch the hearts of readers from all walks of life. It transcends time, age, and cultural barriers, reminding us that the power of love is universal. It is a testament to Segal's talent that he can capture the essence of human connection in such a profound and relatable way. As the story unfolds, readers are swept away by the intensity and tenderness of the characters' love for each other. Their journey is marked by moments of joy, heartbreak, sacrifice, and resilience, reflecting the complexities of real-life relationships.
2. Jane Eyre by Charlotte Bronte: With its captivating narrative, compelling characters, and exploration of complex themes, Jane Eyre continues to enthral readers of all ages. At the heart of the novel lies the timeless love story between Jane and Mr. Rochester. Their unconventional relationship defies societal norms and challenges the boundaries of class and gender, evoking both passion and moral dilemmas. Their complex and deeply human connection captivates readers, drawing them into a web of conflicting emotions and moral choices.
3. Persuasion by Jane Austen: Set against the backdrop of Regency-era England, this captivating story depicts the extraordinary journey of Anne Elliot and Captain Frederick Wentworth as they navigate the realms of love and second chances. As readers delve into the pages of Persuasion, they become immersed in a world of richly drawn characters, intricate relationships, and the complexities of human nature. Austen's insightful commentary on love, society, and the human condition continues to resonate with readers of all generations.
4. North and South by Elizabeth Gaskell: While love serves as a central theme, this remarkable novel delves into a rich tapestry of societal complexities and personal growth. North and South examines the complexities of human relationships, shedding light on the intricate dynamics between individuals from different social backgrounds. Through Margaret and John's evolving connection, Gaskell presents a nuanced exploration of love, highlighting the transformational potential it holds in bridging divides and challenging societal norms.
5. Love in the Time of Cholera by Gabriel Garcia Márquez: It takes readers on an extraordinary journey of unrequited love, devotion, and the complexities of human relationships. Set against the backdrop of a ravaged city and the passage of time, this masterful work of literature explores the profound depths of the human heart. Florentino Ariza, a man who has spent half a century waiting for his true love to return, embarks on a remarkable and unconventional journey. Throughout the years, he indulges in love affairs, meticulously chronicled in his notebooks. However, when the husband of his childhood sweetheart passes away, an elderly Florentino seizes the opportunity to rekindle his love once more.
Looking for luxury senior citizen homes in Bangalore? 
Experience the epitome of luxury living at our senior citizen homes in Bangalore. Nestled in serene surroundings, our retirement homes provide a tranquil oasis where you can embrace a life of leisure and fulfilment. Every detail has been meticulously crafted to create an environment that exudes elegance and sophistication. Our amenities are thoughtfully curated to enhance your overall well-being and ensure that every day feels like a delightful retreat. With our unwavering commitment to your well-being, you can experience peace of mind knowing that every aspect of your daily life is taken care of with the utmost professionalism and care. To know more about our retirement communities, call us at +918884555554 or book a virtual tour. 
Relavent tags : Best luxury senior living | Best retirement homes