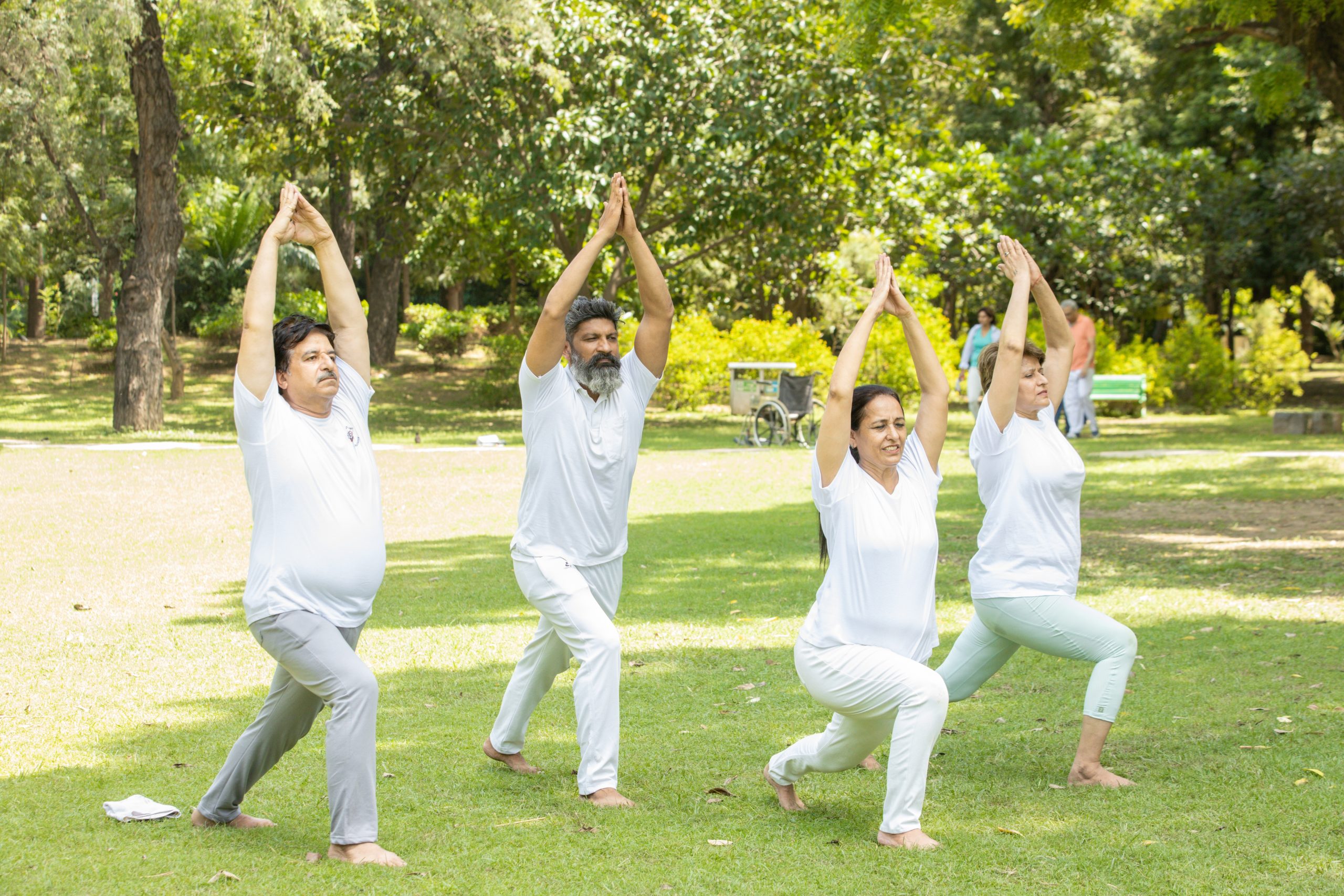 Mind-body-spirit connection and senior living communities: useful insights for NRIs looking for retirement homes in India
July 31, 2023
Categories : Senior Living
Retirement homes in India are dedicated to ensuring the happiness and comfort of senior NRIs while addressing their holistic needs. They want to help seniors connect with their culture, strengthen family bonds, provide great facilities, and promote lifelong learning. They create a caring and supportive environment for senior NRIs to enjoy their retirement years to the fullest. As one of the leading senior living communities in India, we share with you some of the useful insights on how retirement homes cater to the holistic needs of senior NRIs.
1. Mental well-being: Leading senior living communities in India regularly organise workshops and activities to promote better mental health. They provide ample opportunities for residents to engage in social activities and foster meaningful relationships. Whether through organised group events, communal dining areas, or shared recreational spaces, residents can connect with one another, share experiences, and build friendships. Social interaction contributes to a sense of belonging, reduces feelings of isolation, and promotes overall mental well-being. Also, these communities have Wi-Fi enabled libraries where residents can read books and conduct online research.
2. Physical well-being: When senior NRIs contemplate moving to retirement communities in India, it is essential to look for those that prioritise physical well-being. Key factors to consider include the availability of nutritious meals prepared in hygienic kitchens. In good retirement communities in India, residents have a say in the menu planning process. The community's F&B team conducts regular review meetings to gather feedback and suggestions from the residents. These meetings provide a platform for residents to express their preferences, dietary needs, and any special requests regarding the meals served in the community.
Also, NRIs should look for senior homes that offer a range of physical activities, such as yoga classes, well-equipped gyms, and spaces for indoor and outdoor games, as these contribute to overall fitness. It is also important to consider retirement communities that prioritise preventive care by organising wellness workshops, conducting health screenings, and providing round-the-clock ambulance services. Comprehensive wellness programmes, including fitness classes and stress management workshops, should also be available to promote and maintain physical well-being.
3. Spiritual well-being: While the mind and body are essential aspects of overall health, nurturing one's spiritual needs can contribute significantly to a fulfilling and balanced lifestyle. Senior NRIs buying property in India should also consider their spiritual well-being. Leading senior homes strive to integrate spirituality into the daily lives of residents by infusing spiritual practices and awareness into their routines. For a fulfilling experience, they provide opportunities for meditation, yoga, and religious pursuits. Also, special guest lectures from spiritual leaders are arranged to enhance the spiritual aspect.
Retirement homes in India understand the importance of nature in promoting a sense of awe, gratitude, and spiritual connection. They incorporate natural elements such as lush greenery and open spaces into their surroundings. The presence of beautiful gardens, serene landscapes, and outdoor areas allows residents to immerse themselves in the natural world. Spending time in these natural settings can evoke feelings of wonder, appreciation, and a deep connection with the environment. It provides an opportunity for residents to relax, reflect, and find solace in the beauty of nature, enhancing their spiritual fulfillment.
Looking for senior homes in Bangalore? 
Visit our senior homes for NRIs – they nurture your well-being, stimulate your mind, and elevate your spiritual journey to new heights. Call us today at +91 8884555554 to schedule a personalised tour and discover the extraordinary world of senior living that awaits you. Also, you can book a virtual tour of the senior living community.
Relavent tags : Best retirement homes | Retirement communities