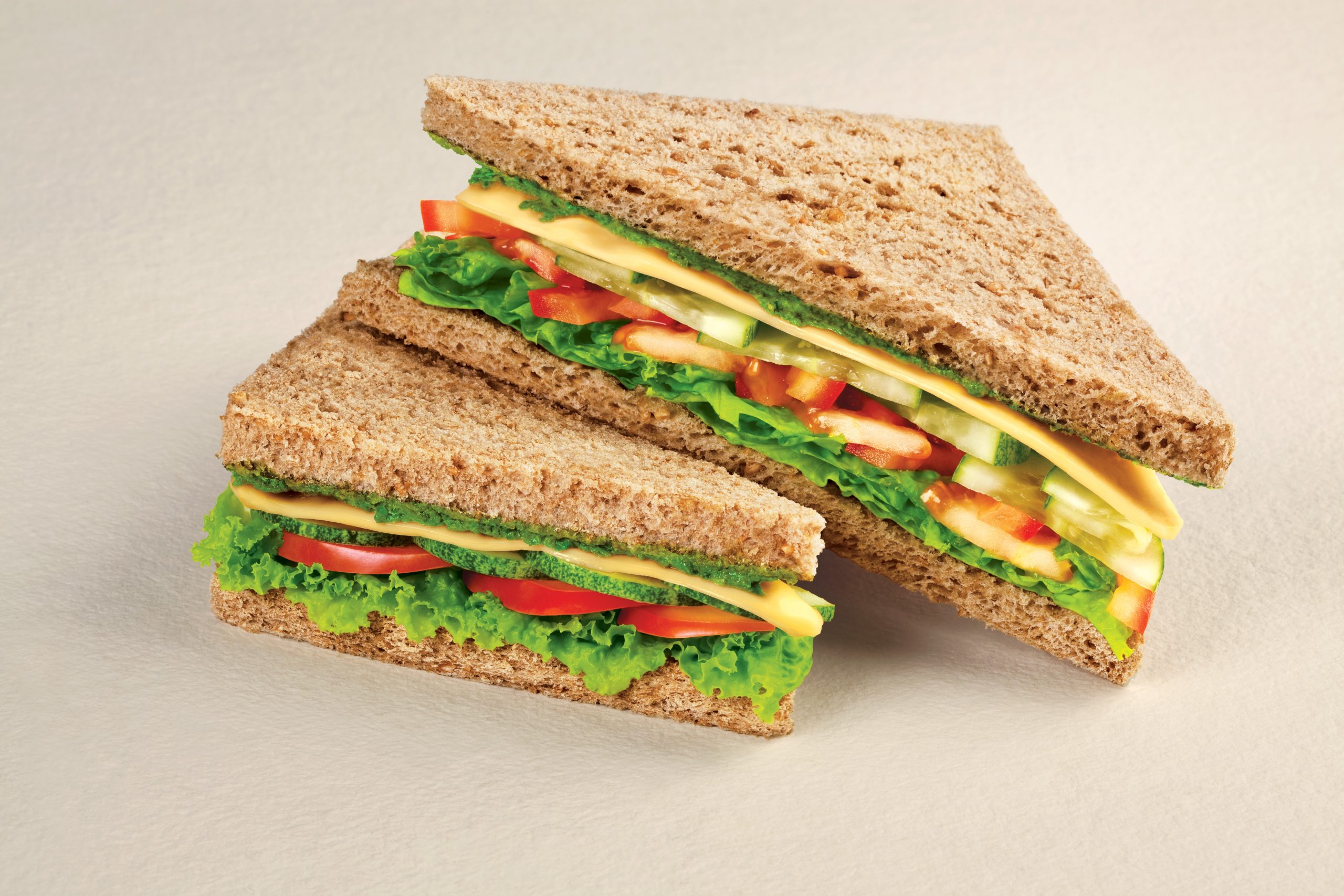 Unique and creative sandwich combinations to try out with your grandkids
August 21, 2023
Categories : Senior Living
Getting creative with sandwich recipes can be a fun and enjoyable activity to do with your grandchildren. It not only allows you to bond and spend quality time together but also encourages creativity and exploration in the kitchen. Here are a few ideas for creative sandwich recipes that you can make with your grandkids:
1. Spinach corn sandwich:
Ingredients:
4 slices of bread
Butter for spreading on the bread
3/4 tablespoon of cooking butter
1/2 tablespoon of all-purpose flour or wheat flour
1/2 cup of warm milk (add more if the sauce is too thick)
1/2 cup of boiled spinach
1/2 cup of cooked corn
Salt and pepper to taste
Instructions:
Heat a pan and add the butter. Allow it to melt.
Once the butter has melted, add the flour to the pan. Stir with a spatula on low-medium heat.
Add the warm milk. Whisk carefully to create a smooth mixture, ensuring there are no lumps.
Season the mixture with salt and pepper according to taste. Mix well.
Add the boiled spinach and corn kernels to the mixture. Mix well and then remove the pan from the heat.
Take a slice of bread and spread butter on one side. Flip it over and spoon the mixture onto the unbuttered side. Place another slice of bread on top and spread butter on the outer side of the bread.
Grill the sandwich or use a sandwich maker until the bread is golden brown.
2. Broccoli and potato sandwich:
Ingredients:
1 cup broccoli florets, finely chopped
1 medium-sized potato, boiled and mashed
1 small onion, finely chopped
1/2 teaspoon ginger-garlic paste
1/2 teaspoon turmeric powder
1/2 teaspoon coriander powder
Salt to taste
4 slices of bread
Butter
Instructions:
In a pan, heat some oil.
Sauté the chopped onions in the pan until the onions turn translucent.
Add ginger-garlic paste.
After a minute, add the finely chopped broccoli florets to the pan and cook for a few minutes until they become slightly tender.
Add mashed potato, turmeric powder, coriander powder, and salt to the pan. Mix well to combine all the ingredients.
Remove the mixture from heat and let it cool slightly.
Take two slices of bread and place a generous amount of the broccoli and potato mixture on one slice of bread, spreading it evenly.
Carefully place the other slice of bread on top to create a sandwich.
Heat a pan over medium heat.
Spread some butter on both sides of the sandwich. Place the sandwich in the heated pan and cook for a few minutes on each side until the bread turns golden brown.
Cut the sandwich diagonally into halves.
3. Chickpea salad sandwich:
Ingredients:
2 cups cooked chickpeas
1 small onion, finely chopped
1 small cucumber, finely chopped
1 small green chilli, finely chopped
1/4 cup fresh coriander leaves, chopped
1/2 teaspoon roasted cumin powder
1/2 teaspoon chaat masala
Juice of 1 lemon
Salt to taste
4 slices of bread
Butter
Mint chutney
Instructions:
In a mixing bowl, add the cooked chickpeas.
Add the finely chopped onion, tomato, cucumber, green chilli, and fresh coriander leaves to the bowl.
Sprinkle roasted cumin powder, chaat masala, and salt over the ingredients in the bowl.
Squeeze the lemon juice over the mixture.
Gently toss all the ingredients together until well combined.
Let the salad marinate in the refrigerator for at least 30 minutes.
Take the slices of bread and spread a thin layer of mint chutney on one side of each slice.
Evenly spread the chickpea salad mixture onto 2 slices of bread, then place the remaining 2 slices of bread on top.
Preheat a pan.
Spread some butter on both sides of each sandwich.
Place the sandwiches in the pan and cook until the bread turns golden brown and crisp.
Seniors living in retirement communities have the wonderful opportunity to spend quality time with their grandchildren, free from the worries and responsibilities of daily chores. 
Looking for the best luxury senior living communities in Bangalore? 
Explore our retirement homes in Bangalore. Our retirement communities provide an ideal setting for seniors to enjoy precious moments with their grandkids. With ample time, resources, and support at their disposal, seniors can cultivate and cherish their relationships with their grandkids. To know more about our luxury retirement homes in Bangalore, call us at +91 8884555554. Also, you can book a virtual tour of the senior living community. 
Relavent tags : Best retirement homes | best senior living communities