E4M Indian Marketing Awards 2021 – Marketing on a Small Budget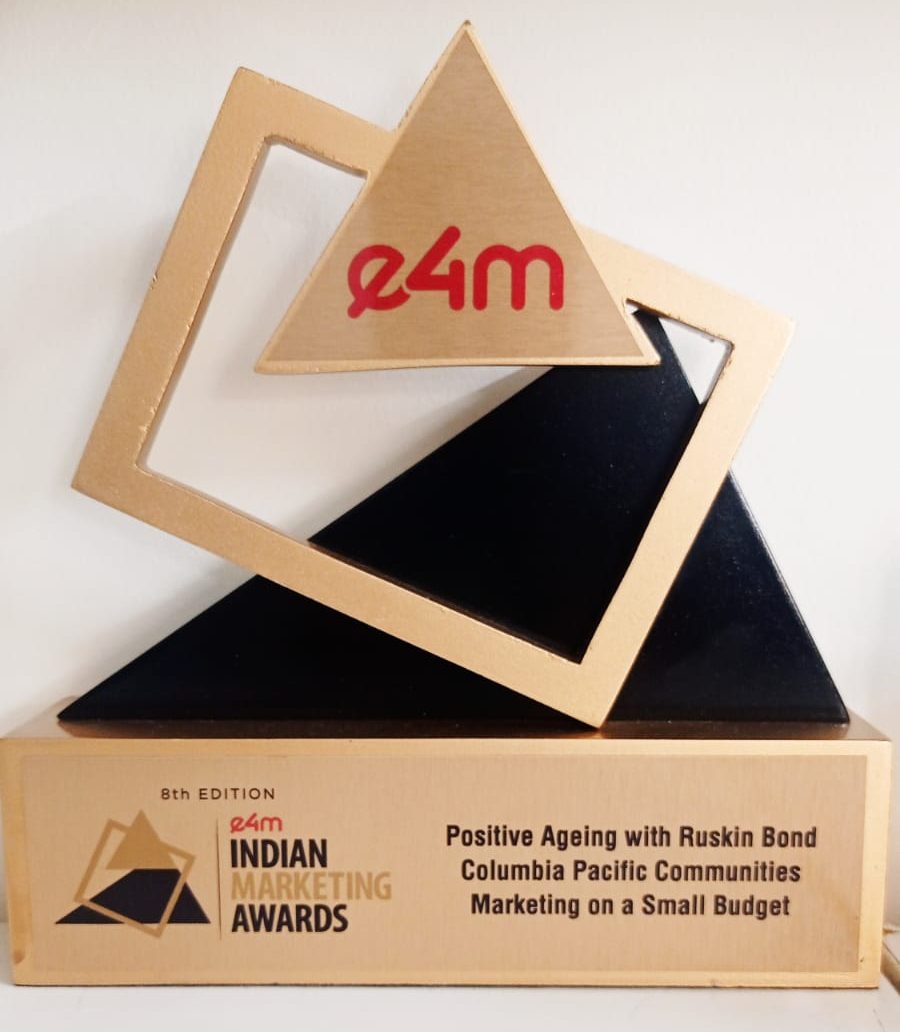 In April 2021, we launched an influencer campaign with celebrated, multi decorated author Mr Ruskin Bond. The objective of the campaign was to showcase a living legend who embodies the essence of 'positive ageing', our brand ethos, and establish our philosophy that age is just a number and you are only as old as you think. We also wanted to popularise the concept of community living among senior through a unique message from the country's most loved author, a lot of whose stories have been inspired by communities.
The campaign was executed through two short videos, shot in Bond's residence in Mussoorie. In the video message, Bond shared his belief in the concept of positive ageing and how those entering the golden years of life should feel invested in living life to the fullest. He also professed the importance of community living for senior citizens and the need to be in a community, such as The Virtuoso Club and Serviced Residences, Bengaluru which fosters positivity, active living and a socially engaging lifestyle.
The campaign won the Gold award for Marketing on a Small Budget at Indian Marketing Awards 2021