vIDEA Awards 2021 – Best Motivational Video Content on Social Platform(s)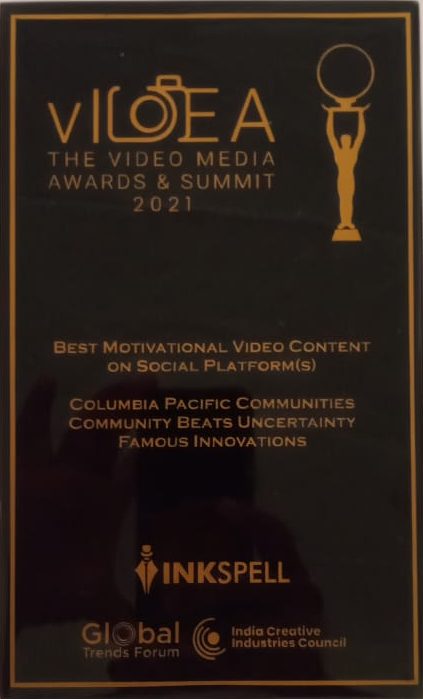 The pandemic had left everyone feeling vulnerable and hopeless, therefore Columbia Pacific Communities sought to address this despair through a positive message of hope. Our campaign Community Beats Uncertainty highlighted the power of a community, and how a community comes together in the face of acute adversities and almost always emerges victorious.
The campaign reached more than 2 Lac people and spread out the message of hope and positivity.
The campaign won the award for Best Motivational Video Content on Social Media Platforms at vIDEA Awards 2021