Columbia Pacific Communities's new campaign celebrates the spirit of un-retirement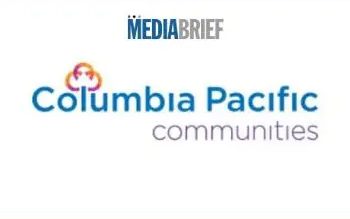 Columbia Pacific Communities, a senior living community operator, celebrated World Senior Citizens Day with the spirit of un-retirement through a series of social media posts and a special message from actor Anupam Kher.
In an inspiring campaign centred around the core message of UNRETIRE, they encourage baby boomers to retire the word "retire", try something new and pursue dreams they were unable to explore during their pre-retirement years.
The campaign UNRETIRE, features a video message by Anupam Kher, tackles the underlying ageism prevalent in our society. It emphasizes the fact that age is merely a number and the golden years is in fact the best time to learn new skills, pick up new hobbies and discover unexplored talents.
Retirement is usually seen as the end of the road, but the brand believes that it's a new beginning – one with countless new adventures and exciting new challenges. It aligns with the brand's purpose of nurturing a positive mindset and optimistic attitude; trying to stay healthy and happy by engaging with life and friends meaningfully.
Piali Dasgupta, Vice President, Marketing, Columbia Pacific Communities, said, "UNRETIRE is a state of mind, and one that we want senior citizens to actively embrace.
"Life takes a thrilling new turn at 60, in one's golden years that one can reconnect with old hobbies, reinvent oneself and give back to society in a meaningful way. That's what our campaign UNRETIRE tries to convey.
"We couldn't have had a better person than Anupam Kher to share this message of positivity on a very special day such as World Senior Citizens Day. Kher, after over 500 films and Padma Shri and Padma Bhushan under his belt, believes that his best is yet to come. And that's exactly the message we have for senior citizens," Dasgupta added.
Source URL: https://www.mediabrief.com/columbia-pacific-communities-unretire/