COVID-19: How senior living communities are fighting the pandemic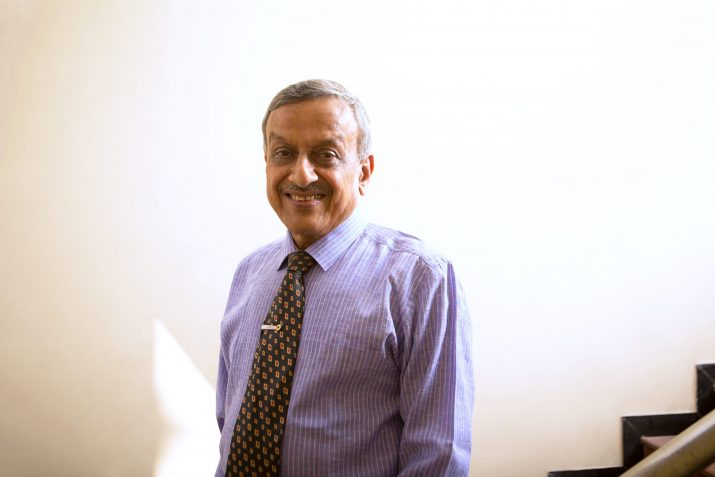 If variety is the spice of life, then senior living communities are quite rich in spice. They are a potpourri of single men, single women, couples whose children live abroad, couples without children, healthy people, not so healthy yet independent people and entirely dependent people relying on a full-time attendant. The only common thread in this heterogeneous group is that they are all senior citizens. Here is an account of how this vulnerable group at Columbia Pacific Communities effectively tamed COVID-19, with almost no positive cases so far.
How are senior living communities staying safe?
Awareness – A unique feature of senior living communities is that a diversified crowd blends into a monolithic entity within a short span of time. Social awareness and camaraderie are a part of the culture of the community. Self-discipline is a way of life, while hygiene is an obsession.
Necessary measures – Residents at the community showed zero tolerance to violation of social distancing norms. Since healthy food is prepared hygienically in the community kitchen, there is little need for seniors to go out for buying provisions, vegetables etc. The delivery of everyday essentials such as milk and newspaper is managed with care and precaution. Other essential commodities such as fruits and bread are made available within the community, once a week. Errand boys from nearby kirana stores deliver miscellaneous household or personal care items at the community gate. From gas cylinder, a battery for internet dongle to a mouth wash, everything is just a phone call away. Uninterrupted delivery of medical supplies is taken care of by nearby pharmacies while the resident nurse at the communities provides constant medical care.
It is all fun – we have now become a "masked" community. With a little practice, community residents have now learnt to recognise other "masked members." The regular distribution of immunity-boosting drinks such as Nila Vembu Kashayam and Kaba Sura Neer by the community staff members doubles up as a socialising platform for residents. There are squares marked for residents to stand apart while in a queue to ensure social distancing. Healthy members in the community take turns to don the role of newspaper and milk boys to deliver essentials from the security gate to the doorsteps of the other members.
How are seniors thriving during this unprecedented health crisis?
Facilitators – The community gym and the facilities for indoor and outdoor games remain open to promote a healthy mind and a healthy body. Stretching exercises, as well as chanting and meditation sessions are as regular as the sunrise at the community. With social distancing becoming the order of the day, Zoom groups are on the rise within the community, and most of the seniors are becoming tech-savvy. Some members keep themselves engaged by providing free online lessons to school children. Since social distancing and self-quarantining can make residents feel lonely and depressed, in-house entertainment programmes will be organised more frequently to generate enthusiasm and motivation among seniors at the community.
Control Measures – All members of the community have taken upon themselves to fight the battle against COVID-19, head-on, till the end. As we reach the end of lockdown 5.0, a meeting was held recently to discuss the way forward. During this meeting, it was the residents who proposed and rooted for the introduction of a pass system to deter the usual gallivanters, with a double whammy of a mandatory 14-day-quarantine for violators. Visitors are strictly not allowed.
Kudos to Columbia Pacific Communities (spread across nine locations in five cities) for joining hands with seniors for taming COVID-19 in their own, inimitable way. It is indeed inspiring to see how our communities across the country have taken on the mantle of fighting the battle against the pandemic.
Author Name : S. Gowrishankar
Source URL: https://happyaging.in/covid-19-how-senior-living-communities-are-fighting-the-pandemic/