COVID-19: Points Senior Citizens Must Keep In Mind For Choosing The Best Insurance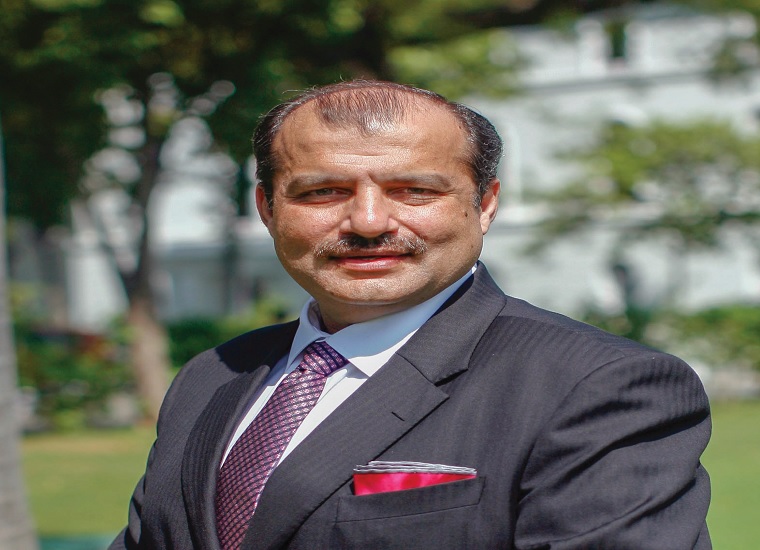 With increasing medical costs due to emerging lifestyle diseases and medical advancements, the requirement for the amount of coverage for a medical cover has increased.
By Raghwendra Shukla -October 14, 2020 14:05
FacebookWhatsAppTwitterPinterestShare
The coronavirus outbreak has changed the way we look at our lives and the thing that it is going to stay for long, at least till the time we have a vaccine, makes it more terrible. The other important aspect of the disease is that older people or senior citizens are at higher risk for severe illness from COVID-19. This is why it is extremely important for them to have health insurance to address any uncertainties.
But what are the things that senior citizens should keep in mind while by health insurance? HealthWire spoke to Mohit Nirula – CEO, Columbia Pacific Communities – to understand key points that should be considered before making a decision in this regard.
According to Nirula, non-maintenance of health, our only real asset, can mean an impacted lifestyle besides an unexpected and undesirable drain on one's savings.
"While the awareness for healthcare has increased and we try our best to maintain good health, we may still face certain medical issues owing to external factors, genetics, lifestyle-based disease, the environment we live in etc. It is to address these uncertainties that we need Health Insurance," he added.
ALSO READ | Coronavirus: All You Need To Know About COVID Health Insurance And Why It's Important
With the plethora of options available in the market, here are some simple tips suggested by him that should be considered while purchasing a health cover:
1. Understanding the coverage required: With increasing medical costs due to emerging lifestyle diseases and medical advancements, the requirement for the amount of coverage for a medical cover has increased.
This may further go up with each passing year with medical inflation being as high as 12% to 15% per annum. Keeping this in mind, you should ensure a good coverage in your health policy. A good way to understand this is to evaluate the kind of hospital you would want yourself to be treated in and then understand the cost of a treatment in such hospitals for the most common age related treatments such as Angioplasty, Bypass Surgeries, Knee Replacement, Dialysis, Hernia, Prostate Enlargement Surgeries etc. This should give a fair idea of the required coverage.
2.Floater Policy Vs Individual Policy: While buying a policy, another important factor to consider is whether to buy a Family Floater policy or an Individual Policy. Under the Floater Policy, the premium is charged on the basis of the eldest member's age. Once insurance is claimed under the floater policy by any of the insured members, the coverage amount reduces to that extent. If there is any claim within the same year, the coverage amount may fall short in hand. As your age progresses, there is an increased likelihood of health complications and one may require Health Insurance support multiple times within the same year. In such cases an Individual Health Insurance is preferred over the Floater Policy.
ALSO READ | Are COVID-19 Health Insurance Products Worth Buying?
3. Coverage of pre-existing disease: Pre-existing diseases apply to persons having any disease present at the time of purchase of a Health Insurance. Due to the high risk involved in covering senior citizens, many insurance policies do not cover pre-existing diseases. Most of the time pre-existing diseases leads to other complications in health. Hence no coverage of pre-existing illness becomes a major disadvantage. Although some of the policies do cover pre-existing diseases, they may come with a waiting period. So, it is important to buy a policy that covers the pre-existing diseases to a large extent and has the least waiting period.
4. Understanding policy features: While buying a health insurance policy, it is important to evaluate a product based on various parameters such as Room Rent, Ambulance Cost, Treatment Limits and Waiting Period. Some policies offer lower premium cost but may have lot of sub limits and exclusions. It is important to read the terms and conditions of the policy wordings carefully to understand the applicable limitations of the policy.
5. Other Factors to consider:
No Claim Bonus and Premium Discounts: When a policy is not claimed during the year, it will be eligible for a "No-claim Bonus". Companies offer No-claim Bonus" in a range between 5% to 100% of the Coverage Amount thus increasing your overall Coverage Amount. Alternatively, some companies offer a discount on premium.
Hospital Network: One should compare the hospital network of the shortlisted Insurance companies to ensure these include hospitals in close proximity to your home.
Aging is a natural phenomenon and the human body becomes vulnerable to all kinds of diseases. Even if one is healthy today, it is best to plan for unforeseen medical emergencies well in advance.
In addition to purchasing the right health cover, it is also suggested to put aside a part of the savings as an emergency corpus that can take care of medical cost such as home nursing services, medicines etc. that are not covered in the health insurance.