COVID-19 spurs demand for retirement homes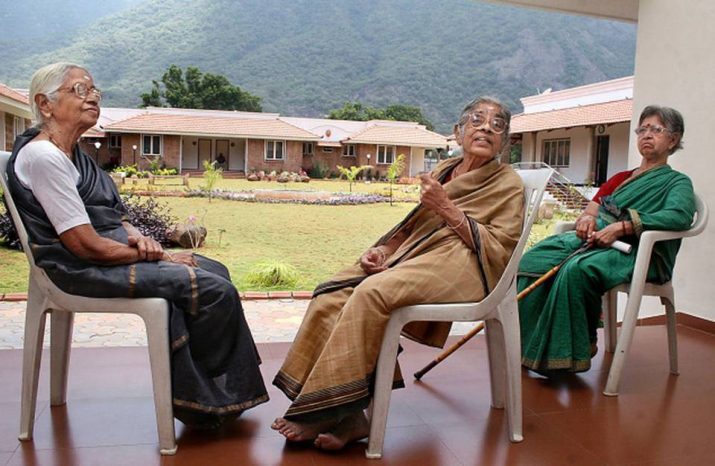 Room-delivered meals, virtual yoga, psychologists on call: A look at why senior living is the new realty hotspot
A few weeks ago, a touching video of Walter Willard, 91, reuniting with his ailing wife Jean Willard, 89, went viral. Walter had been visiting Jean at a nursing home in New York every day for the last few years, but when the lockdown hit, his visits were stopped. The video was made when the two were reunited, and it was followed by several stories of elderly couples forced to stay apart due to the pandemic. Closer home, a Facebook page called Caremongers India was created to assist people during the lockdown. Today, a majority of the posts on the popular group seek assistance for elderly family members stuck somewhere alone.
A look at how the pandemic has impacted vulnerable communities around the world shows that the elderly are among the worst hit. Volunteers at New Delhi-based Agewell Foundation reached out to 5,000 individuals over the phone, and their survey found that 70% of the elderly were either already facing health complications or feared developing an issue or could not access periodic check-ups due to the lockdown. Other issues included the unavailability of regular medicines, physiotherapy sessions and so on.
Why India's senior citizens are opting for retirement homes
Demand drivers
Given the vulnerability of elderly people living alone, it isn't surprising that the demand for retirement homes and assisted living facilities is on the rise. Columbia Pacific Communities, which caters to 1,600 families across nine facilities in Bengaluru, Chennai, Kanchipuram, Coimbatore and Puducherry, has seen a four-time increase in applications. "Of the new queries, 60% are for immediate occupation," says CEO Mohit Nirula, adding that they receive nearly 30 calls a day now compared to the 10-15 queries pre-COVID.
In the past, a majority of queries came from potential residents (aged 65+) or from their children. Now, they are seeing an exponential rise in requests from the 45-60 years age group. "These are individuals who, despite owning large properties, are realising that a community lifestyle is better suited for hassle-free living where the responsibility lies with the service provider."
What is causing this shift? The lockdown has clearly amplified fears of isolation, falling ill, and the need for external caregivers, making the idea of a retirement home or semi-assisted living community attractive.
Arun Gupta, CEO of Age Ventures India, agrees. The company has retirement homes in Bengaluru and Ahmedabad, and upcoming projects in Greater Gurgaon, Jabalpur, Kolkata and Hyderabad.
"Queries have doubled for the Gurgaon project. We are also seeing an increased interest for the Jabalpur and Kolkata projects even though they are on lease mode," he says. For a 1BHK in Bengaluru, the rent is Rs. 17,000 per month onwards, going up to Rs. 30,000 for a 2BHK apartment. "In Ahmedabad, the cost is Rs. 15,000-Rs. 28,000 a month."
Even the more modest old age homes and care centres have pitched in. Chennai-based Anandam is a free home for indigent seniors, which runs on donations. Bhageerathy Ramamoorthy, Managing Trustee, says all 105 residents were given influenza shots when the crisis was emerging. "No visitors are allowed on the premises and milk packets, vegetables and other essentials, including donations in kind, are sanitised before we bring them in," she says. Washable masks have been provided and social distancing norms are adhered to. "Our residents cook their own food and since April 1, they have even made 1,000 food packets twice a week for donating to migrant labourer camps and Corporation workers," says Ramamoorthy.
All You Need to Know About Retirement Homes
Post-Covid changes
At the Columbia Pacific facilities, all residents wear masks, practise social distancing and have minimal or no contact with the external environment. Care is also taken to keep them in good spirits. "We keep them emotionally connected with friends and family through technology and interactions with experts and celebrities," says Nirula.
When the lockdown was announced, Gupta asked a few staff members to stay at the homes and take up roles across departments. "We had to sacrifice routine housekeeping of common spaces and apartments were cleaned on alternate days. We dropped a few items from our standard menu and began to deliver food to the rooms," he says.
Medical care
Medical facilities are perhaps first on the list when people look at assisted living facilities. Nirula says a community doctor, resident nurses and paramedical staff are a standard feature in their communities. "The 24×7 availability of an ambulance and driver and existing relationships with nearby hospitals has kept residents at ease. We also roped in an NGO for anxiety counselling." At Age Well Ventures, programmes on mental health hosted on Zoom, and yoga sessions have kept residents engaged.
Market watch
The South is ahead when it comes to senior living. Coimbatore, Puducherry, Chennai, Bengaluru, Kodaikanal, Mysuru, Kochi and Kanchipuram have nearly 65% of the country's overall senior living projects. Other cities include Pune and Vadodara in the West and Bhiwadi, Chandigarh, Jaipur and Dehradun in the North.
Prashant Thakur, director and head of research at Anarock Property Consultants, says that the Covid scare has given renewed credence to the senior living segment, which is the only residential real estate category with a strong healthcare component. "It is now emerging as an exciting but under-served alternate asset class. In light of the recent crisis, senior living may turn out to be more than just a unique mix of real estate, hospitality and healthcare."
Author Name : Nidhi Adlakha
Source URL: https://www.thehindu.com/news/national/tamil-nadu/covid-19-spurs-demand-for-retirement-homes/article31862824.ece