Creating Strong Brand Positioning in your Market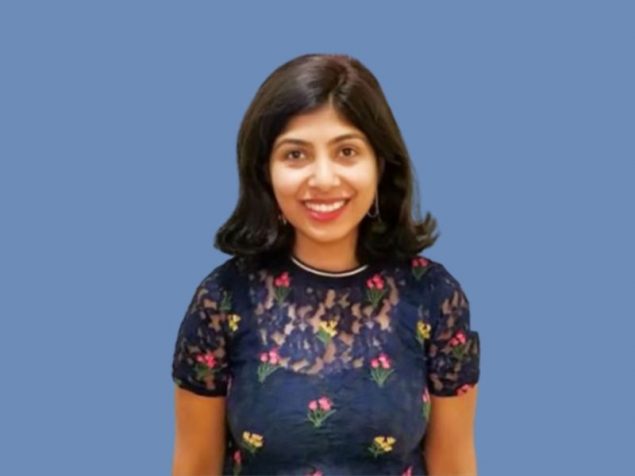 #Marketerleads Talk purpose is to bring you some great conversation with leading marketers. In this episode, We had an interesting conversation on Brand Positioning and Market development with someone who is working on a unique concept – Senior Living Community which is pretty new in India. Meet Piali Dasgupta, Sr Vice President, Columbia Pacific Communities, a multi-award winning marketing and communications leader with cross-category experience across e-commerce, retail, and real estate with cultivated skill sets in strategizing brand positioning, customer segmentation, PR, content strategy, digital marketing, performance marketing, etc. She has worked with top conglomerates like Times Group, Myntra, Amazon, and Publicis Groupe. Bagged prestigious awards like Woman Marketer of The Year 2020 at MCube Awards (Masters of Modern Marketing), she is one of the top 10 Content Marketing Leaders in APAC by CMS (Content Marketing Summit) Asia and also featured in Social Samosa's list of Top 40 Marketers under 40.
What is brand positioning? What would be your recommended tips for it?
Marketing is built on the fundamental principles of STP (Segmentation, Targeting, and Positioning). Hence, Positioning becomes one of the most important cornerstones of a successful marketing strategy. Simply put, positioning refers to the 'position' a brand occupies in a customer's mind when compared to all other brands in the same space.
Therefore, in a red ocean industry (ie, in a known market space), it is important to understand the competition that exists in the same space and accordingly builds a uniquely differentiating identity for your brand that will help it stand out from the rest in the customer's mind.
My first recommendation for any established brand would be to understand the target market and the target audience. Once this has been analyzed, it's prudent to do a perceptual brand mapping exercise to understand how customers perceive your brand in comparison to competing brands. Remember, brand perception is owned by the customer and not by the brand, and this realization is important.
Once the results of the perceptual brand mapping are in, decide what is it about the positioning of the brand that needs sharpening or changing, and then work towards amplifying that specific value proposition.
Brand positioning can't just be built on product proposition, particularly in extremely competitive markets where most products end up having similar attributes. Positioning needs to, therefore, be a combination of product proposition and brand image attributes.
For example, if you look at a brand like Allen Solly, it built its positioning around "Friday Dressing" offering stylish yet comfortable apparel to the young generation of office goers who prefer to wear casuals to work. With its "Friday Dressing" proposition, the brand succeeded in a highly cluttered and competitive market changing the perception of the brand from a workwear brand to a smart casual fashion brand that was the preferred choice of clothing for the always-on-the-go young generation who did not want to wear stiff formals to work nd it all happened through augmenting the value proposition of the brand and changing the communication around it.
What would be your preferred set of media buying?
There are two factors that come into play when one plans media buying. Reach and frequency. And therefore, it's usually advisable to look at a 360 degree, holistic media planning strategy, particularly for emerging brands in emerging categories such as ours, as, unlike established brands in established categories, we need to work harder to raise awareness.
Traditional media such as Print and TV offer great reach, but given that they are expensive, a lot of brands may not be able to ensure the desired frequency for their messaging.
As a brand, we have adopted a digital-first approach for both our brand and performance marketing efforts as the cost of acquisition of customers is low and the desired frequency achievable. We have experimented with television, outdoor and offline/BTL events, but have not seen great ROI on these channels.
As far as the senior demography is concerned, in terms of traditional media, nothing beats print even today as seniors do like to start their day by reading the newspaper. A large number of them watch television, and so that's a great medium as well for both reach and frequency when it comes to targeting senior citizens. However, given that ours is a real estate product and hence geo specific, we don't spend heavily on television as it leads to wastage.
As for digital channels, our focus has been on Facebook as the primary channel for brand communication in the digital sphere. For demand generation, we use affiliate marketing, emailers, Youtube, Instagram, and WhatsApp. Whatsapp especially is a channel that seniors use heavily and it is a great platform to connect with them. Seniors are late adopters of technology. Having adopted it quite late, most of them appreciate the many boons of it.
Moreover, we use digital platforms such as Instagram to address our secondary target audience, ie, the children of senior citizens who are looking for a solution for their parents.
---
As a brand custodian, what are the top metrics a brand is measured on?
There are a number of metrics that brand health is measured. Brand health is usually tracked every quarter, and sometimes a brand lift study is also carried out by brands to measure the impact of a robust 360-degree multimedia campaign. Brand health is measured across PR, digital, and social media channels and also through primary research channels.
Some of the metrics that a brand is measured on through primary research channels are:
Prompted and unprompted brand recall, depending on how new or established your brand is
Purchase Intent Score –  measured on a Lichter scale
Digital channels and PR: Sentiment analysis of a brand on social media, Average time spent on site, Share of Voice
Senior Living Community is a relatively new concept in India. How do you promote this?
Yes, senior living as an industry is at a nascent stage in India. However, it is a sunrise industry, the potential for which is immense.
There are several challenges in this category, starting with a deep-rooted stigma attached to "sending parents away" to senior living facilities and a large section of the population mistaking senior living communities for "old age homes," which they are not. So, what we realized very early on is that there is a strong need to change audience perception on the category and turn detractors into promoters of this category. A change in perception is impossible without a change in narrative and that's what we set out to do – build a fresh new narrative around not just senior living but also age and ageing in India.
So our communication strategy is not just about the product, but very much about the socio-economic-cultural context within which a product such as ours exists.
In terms of communication strategy, seniors tend to have a comparatively higher attention span than the millennial audience. They have great appetite for good quality content – irrespective of the length of it. So, there isn't a constant pressure to grab their attention in the first three seconds. If you serve them content and messaging that is meaningful, relevant and helpful for them, they would engage with you.
They respond well to long form content in the form of articles, blogs and magazine features. At Columbia Pacific Communities, we have a monthly magazine called Tales, which is read by 1800 of our residents. We also have a blog section on our website that is for, of and by the residents of our communities.
Four best practices to reach out to a customer and finally make a sale?
Adopt a full-funnel approach to marketing to ensure mid and long-term goals for the business are being met and you don't have a short-term, myopic approach to achieving business objectives. Rely on the age-old AIDA model, which in the current age stands for
A (Attention/Awareness)
I (Intent/Interest)
D (Desire)
A (Action)
Do not just look at bottom-funnel goals such as action (conversion). Spend equal time, effort, and resources to work on top and mid-funnel goals such as awareness and interest. Because it's awareness and interest that builds brand saliency, which then leads to consideration for a product.
Understand the sales cycle for the product category you operate in and devise a customer engagement plan accordingly. If you, for instance, market a product category that has a sales cycle as long as six months, strategically build a robust customer engagement plan working closely with your CEM team. In a category such as ours, sometimes a purchase decision can take up to six months. We actively work towards keeping the customer engaged for such a long sales cycle through various engagement methods – whether it's sending them flowers and a card on their birthdays, or inviting them to our special Facebook Live sessions with celebrities and experts, or sending them our monthly magazine.
When it comes to lead or demand generation, always prioritize quality over quantity. Certain channels such as Facebook may give you great volumes of leads, but the quality may suffer. Increasing the sales funnel needlessly puts pressure on the pre-sales team resulting in lower productivity. Hence, it's best to engage with channels that may be more expensive as far as cost per lead is concerned, but delivers quality leads.
And finally, the final sale is always a result of brand promise + product proposition meeting customer's expectations coupled with the overall experience the consumer has had through the entire lifecycle.  So, it's important to fine-tune CX at every customer touchpoint starting with communication and advertising to a landing page, pre-sales, and finally sales.
How to generate quality leads in the B2B Segment?
Content plays an extremely crucial role in B2B lead generation and has been identified as the single most effective mode of generating leads. Some of the content marketing avenues that yield qualified leads in B2B businesses include webinars, podcasts, the publication of white papers, blogs, social media content, website content, videos, and, above all email marketing, which has proven to be very effective.
A lot of B2B leads come through channels as well. And the key to generating quality leads is to ensure that your content acts as a lead magnet. This means that your content is so enticing that you are able to get a prospect's contact details in exchange of the content that the person is downloading from your website and blog. So, it's important to have a clear CTA on your content pages including blogs.
Social media can be useful in generating quality leads for a B2B business. However, it's important to get the strategy right. For instance, for a B2B business, it makes more sense to be active on LinkedIn and use that platform for its lead generation campaigns even though it's a more expensive platform, than, let's say, Instagram or even Twitter.
The other important thing is to ensure that the right SEO strategy is in place, and landing pages are optimized to ensure people are not bouncing off the pages. The right SEO strategy helps send quality traffic to the website, but the right content strategy will ensure that they stay on the website and engage in the desired action such as filling up a form. Hence, content is key.
Psychology has a role in marketing and branding. Do you agree? Please share some insights on the same. 
A lot of brand building is about perceptions, which is largely governed by the human psyche. This is why, in marketing and brand building, a technique called Perceptual Brand Mapping, plays a key role as it helps brand managers understand how the consumer perceives her brand. – Piali Dasgupta
The minutest detail such as the brand logo colour, the typeface used in the logo, the kind of ambassadors a brand chooses to associate with, the tone of voice, style of visual and the overall brand personality can play a role in manipulating the human psyche and creating compelling brand imagery in the consumer's mind on one hand or putting consumers off on the other hand.
An important role of advertising is to increase brand recall and saliency. And that doesn't happen without deeply understanding consumer psychology. For example, when you look at an iconic tagline such as "Thanda Matlab Coca Cola", it comes from a keen observation of customer behavior – using the word "Thanda" at a shop when asking for a cool beverage. Coca-Cola increased its market penetration in rural and semi-urban India by 16% back in 2003 through that campaign because it was able to equate "Thanda" with Coca-Cola. Whenever a consumer thought of drinking something cold to quench his thirst, he wanted a Coke. It's fascinating how a specific word, a tone, or an image can evoke specific emotions and reactions and play a role in persuading a consumer to buy a product. 
Similarly, if you think about colour psychology and the role it plays evoking certain emotions in a consumer's mind, you will understand why certain brands choose certain colours for the design of their logos. The colour red is known to increase appetite. It's no surprise then that a lot of food brands use red in their logos.
What are new marketing trends you foresee in 2021?
If the content was king in the pre-COVID world, it's all set to become the emperor in the post-COVID world. In fact, I would go to the extent of saying that content is marketing. Content will play an increasingly crucial role in the customer lifecycle in the post COVID era. – Piali Dasgupta
EQ would be a key factor in communication. Brands realized this during the pandemic – the fact that appealing to a consumer's emotional quotient more than hard-selling a product was the way to go. And this trend will continue in 2021.
Even as the economy slowly starts to climb out of the trough, marketers would continue to focus on ROI-driven marketing, cutting out all the fluff and attribution channels that are not hard-working enough.
Digital as a medium will continue to see double-digit growth in 2021, while some of the traditional media such as Print and TV will revive gradually. With an increased focus on digital and the digital transformation finally taking place in the country and the world over, brands would leverage the power of VR to create consumer experiences that are as good as real. Certain high-value categories such as fine jewellery and real estate have already started using VR to create virtual experiences that propel purchase decisions remotely. The trend would become pervasive in certain other consumer goods categories as well.
There will also be an increased focus on AI (Artificial Intelligence) and ML (Machine Learning) which will make some real innovations in creating a seamless experience for customers digitally.
And finally, with a general loss of trust in Bollywood celebrities with the ongoing drug scandal and several other controversies, brands will be very cautious of associating themselves with film personalities. They would, instead, focus on micro and nano influencers who have greater relevance to the audience and they are marketing their specific products too. Brands would greatly realize now more than ever that celebrity endorsements are a double-edged sword. While it gives a brand and its product the kind of eyeballs that very few other associations do, it can also backfire if the general sentiment around a celebrity is not favorable.
Why I should choose marketing as a career?
Marketing is one of those rare fields that necessitate the use of both your left and right brains. It is as analytical as it is creative; it's as much about numbers as it is about big ideas. And if that's not exciting, I don't know what is. Marketing truly is about the yin and the yang, and so, if you are someone who's as much a thinker and ideator as a data miner and number cruncher, this profession is for you.
Marketing also allows you to build brands and become custodians of brands. And this is a truly fulfilling and rewarding experience. It's almost like being a parent because you are responsible for everything to do with the brand  – from the customer experience to the health of the brand and it's public image and so on. So you look after it and nurture it just the way you would nurture your own child. Every marketer and brand manager looks at a brand in a similar manner. Marketing is a vast function, and it gives you an exposure to almost every function within an organization because nearly every function is closely intertwined with what Marketing as a function does. Marketing as a function builds brand, which in turn builds brand equity, which results in shareholder value.
So, it's a crucial role in any organization and hence there are many good reasons for one to choose marketing as a career.
Can you please tell us a little bit about Columbia Pacific Communities?
Columbia Pacific Communities is India's largest and most experienced senior living community operators with over 1600 residential units under management in 5 cities and 9 locations across south India. As the pioneers in this category, it is committed to reimagining the concept of senior living in India and create world-class practices that exceed these expectations of its stakeholders. It is part of the Seattle-based Columbia Pacific Group, one of the foremost developers of senior living communities in the United States and China. Founded by entrepreneur and senior living pioneer Dan Baty, Columbia Pacific has more than 40 years of experience and expertise in designing, building and managing senior housing communities around the world. The team, with the expertise of its principals in the United States of America and its partners in India, brings together rich experience in senior housing design, development and management.
Columbia Pacific Communities is committed to reimagining the space of senior living and senior care in the subcontinent and is already the recipient of several awards.
Chit Chat
Your Favorite Book: Never Let Me Go by Kazuo Ishiguro
Your Favorite Destination: Paris
Your ME Time: Reading, watching Netflix, traveling, sketching
Your Happy Moment: Travelling
Who Am I: A passionate marketer
What motivates you: Great leadership
Your Current Read: Pragmarketism by Trupti and Arvind Bhandari
Passionate about: Mental health advocacy
One thing people don't know about you: I am cynophobic; really scared of dogs.