Did budget 2021 score with real estate sector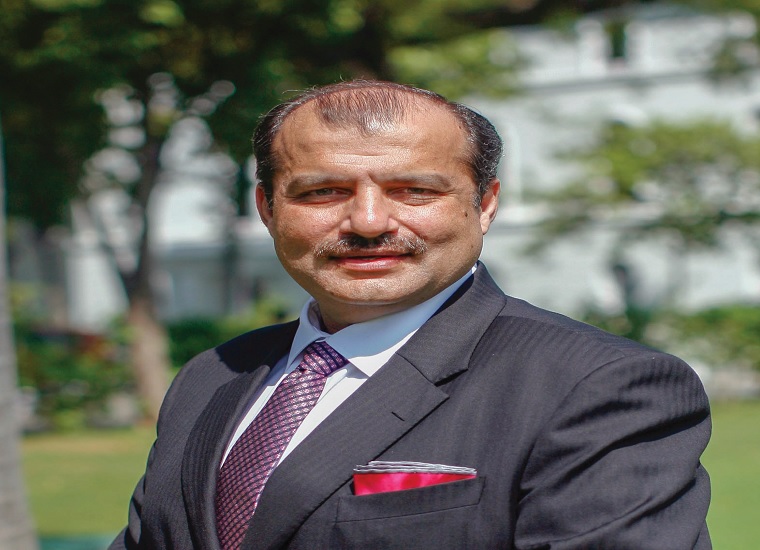 FINANCE MINISTER NIRMALA SITHARAMAN PRESENTED HER THIRD AND NARENDRA MODI GOVERNMENT'S NINTH BUDGET ON FEBRURARY 1, 2021. INDUSTRY LEADERS FROM VARIOUS SECTORS LIKE REAL ESTATE, CONSTRUCTION, RETAIL, COWORKING, DEVELOPERS AND BUILDING MATERIALS EXPRESSED THEIR VIEWS AND OPINION ON THE MOST CRUCIAL AND IMPORTANT BUDGET OF THIS UNPRECEDENT TIME.
The government has played a tough balancing act between providing demand impetus and keeping a watch on fiscal deficit. Though real estate has not got anything directly from this budget, there are announcements that will indirectly help the sector.
Dr. Niranjan Hiranandani, National President NAREDCO, commenting on the Annual Budget, said, "It is a get well soon type of Budget, the 'V' shaped recovery being powered by the Covid-19 vaccination program. Given the challenged scenario, the proposed annual budget has been largely positive, no major taxation enhancement is something that is welcome. As the Prime Minister pointed out last year saw mini budgets across the pandemic impacted time frame; the unsaid thing for most industries across the economy is that similar steps may happen with more positives in the offing. Continued focus on 'Minimum Government, Maximum Governance' will enhance 'ease of doing business', this government spending will provide stimulus for GDP growth, and is laudable."
Jaxay Shah, National Chairman CREDAI "The Indian Government has proved its mettle by presenting a landmark Union Budget 2021–2022, which majorly focuses on post-COVID revival of the Indian economy. It rightly prioritizes Healthcare, Infrastructure, MSME, Renewable Energy and Start-ups as the key drivers of India's economic growth and prosperity. The key announcements have been wellreceived by most industry experts and thought leaders. The Budget is pro-citizen as the Indian Government has not levied any COVID cess despite the humungous Government spending to mitigate the impact of pandemic."
AFFORDABLE HOUSING
To boost housing demand, the budget has proposed to extend the date of availing an additional Rs 1.5 lakh tax deduction on home loan interest by one more year till 31 March 2022. Furthermore, to keep up supply of affordable houses, an announcement that affordable housing projects can avail a tax holiday for one more year till 31 March 2022 will help real estate developers, and in turn, NBFCs lending to the real estate sector. A one-year extension for developers till March 2022 to claim a 100% tax deduction for affordable housing projects and for affordable rental housing projects benefits will also benefit the developers and the housing finance companies and NBFCs lending to the real estate sector.
Sankey Prasad, FRICS, Chairman & Managing Director (India), Colliers International said, "The government continues to focus on affordable housing by extending income tax benefits to both the demand and supply side since this is the most underserved segment in housing. Further, the budget is aimed at unlocking capital tied up in stressed assets, inefficient public sector undertakings, and bank reserves against bad debts. At the same time, there is an opportunity for investors, with the priority to attract large volumes of institutional (including foreign) capital by providing more flexibility to REITs. Hence, we expect this year's budget to have a steady and meaningful impact on the real estate sector's fortunes over the next two years."
The real estate expects enhanced ease of doing business for the developers and is optimistic that with green shoots in the economy in sight, the real estate sector is ready for explosive growth.
Manoj Gaur, CMD, Gaurs Group & Chairman, Affordable Housing Committee, CREDAI (National) offered another perspective, "Though the number of announcements regarding the real estate sector were few, the sector is all set to gain from the measures taken to strengthen the economy through job creation and asset management. The players in affordable housing segment will get encouragement from tax holiday being extended for one more year; we would see more developers entering the segment in the coming year. The buyers also got benefit when the government extended Rs 1.5 loans to purchase affordable house by one year. But, the long standing demand of giving industry status to the sector has again been ignored."
Achal Raina, COO, Raheja Developers added, "The developers needed measures that can help them in developing the projects on time such as help in loans from banks, single-window clearance, ITC benefit, etc. These topics were not touched upon by the FM and we expect that the government will take care of these soon. The FM has announced measures that might streamline the funds; the real estate sector need financing for incomplete viable projects, and we hope that banks will extend help to the realty sector."
Sushil Mohta, Chairman, Merlin Group and President, Credai West Bengal, satetd, "We welcome the big picture of boosting the FDI, Ease of doing Business on the Tax administration and compliance. We expected necessary sops to the real estate sector to revive like reduction of GST on under construction projects and bringing back Input tax credit. We expected more liquidity to buyers to boost the consumption by raising the ceiling of the rebate on the home loan interest from Rs 2 lakh to Rs 5 lakhs. This could have proved to be a helpful measure to attract more and more customers to invest in properties. ."
The extension of one year on the additional deduction of affordable housing and the extension of the tax holiday on affordable housing is a right step towards 'Housing for All' initiative. 
INFRASTRUCTURE BOOST
This Budget focuses on augmenting infrastructure with a special focus on expediting urban infrastructure projects which will act as a strong catalyst in driving real estate in urban areas. There is also a continued thrust on the agriculture sector which is likely to result in higher incomes and drive consumption. Another important initiative is the allocation for the improvement of the urban transport system, which can be a booster dose for real estate and housing sector. Foreign Portfolio Investors (FPIs) will also be enabled to debt finance REITs and InvITs after necessary amendments to the law.
"The emphasis given on urban infrastructural development through the expansion of the metro rail network will help in seamless connectivity in Tier-II cities along with other prevailing announcements like RRTS, freight corridors will give thrust to the realty sector," said Santosh Agarwal, CFO and Executive Director, AlphaCorp
"Debt Financing of InVITs and REITs by foreign investors will be made seamless through required alterations in the applicable law. This would ease and increase the funds channel for real estate sectors. Additionally, tax benefits to be extended and an increase in the current ceiling on property value are expected. Furthermore, the government is looking at implementing strict regulations for delayed or deferred payments timely payment regulates the momentum of the industry." Amit Goenka, MD & CEO at Nisus Finance.
FISCAL INCENTIVES
Setting up of Development Finance Institution to address funding gaps, highest infrastructure spending, recapitalization of banks, boost to divestment, and monetization of government assets will surely ensure an increase in the growth momentum.
Portal to maintain information on gig workers and construction workers is a welcome move. As also the the major proposal for the road, rail and airport infrastructure for a robust public transport. This will ease the mobility and now people will also think about property investments outside the city.
Senior citizens above 75 years will not be required to file income tax returns provided they are earning only from pension and interestFor senior citizens above 60 years income up to Rs 3 lakhs per year is not taxable while for those above 80 years income up to Rs 5 lakhs is not taxable.
Ajay Piramal, Chairman, Piramal Group commented, "The Budget's high focus on public capital expenditure, relaxing fiscal deficit targets and concrete plans to support financial markets through recapitalisation of public sector banks, and an asset reconstruction company for bad loans will provide the necessary impetus to restore economic growth. While the Budget is cognizant of the country's immediate economic needs, it also lays out a medium term vision of 3-5 years. Furthermore, the introduction of a Development Finance Institution (DFI) to fund long term projects will complement the high focus on infrastructure. With banks remaining evasive towards long term institutional exposures, the DFI is expected to ensure availability of credit for projects with long gestation periods."
Alok Saraf, Associate Partner. Grant Thornton Advisory Pvt Ltd was of the view that FM had a very limited elbow room for any big bang announcement given the over looming fiscal deficit. "On an overall basis the budget 2021 was pragmatic. Markets have cheered that there was no new introduction of additional income tax cess which means the personal tax regime remains unchanged."
"The proposed easing of restrictions on leverage by InvITs/ REITs will attract more REITs listings and thus higher investments into real estate. The announced monetisation of surplus land of government and government bodies is a welcome move; however, the implementation will need to be monitored," added Dr. Samantak Das, Chief Economist and Head of Research, JLL India. 
Real estae's unfulfilled demands include, allowing FDI in ready to move in inventory to improve liquidity in the market, granting industry status, extending the tax benefit from affordable to mid housing and allocating additional capital for distressed funds.
Sharing his opinion, Mohit Nirula, CEO, Columbia Pacific Communities on union budget from a senior care perspective said, "Senior citizens constitute 9% of the population.  This number will progressively increase to be 20% by 2050.  Our seniors are currently battling high inflation, dropping interest rates, increasing medical expenses and the second highest GST slab rates on in-home services.  We are not sure if relief from filing returns on income tax is adequate recognition for a lifetime of service to the nation."