Future of geriatric care with advancements in technology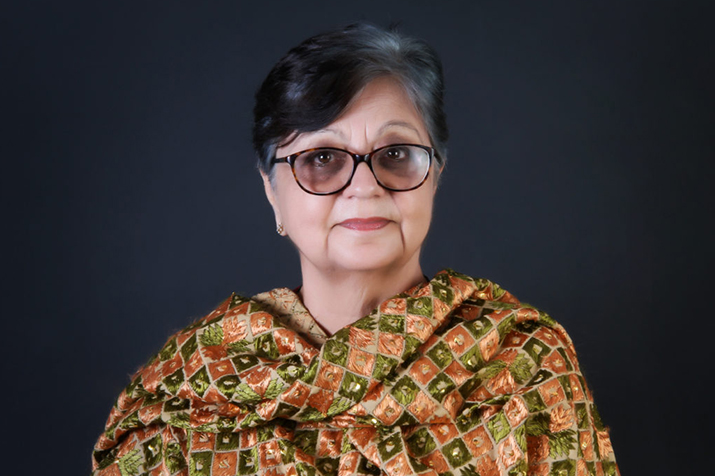 With the demographic shift indicating a steady increase of the elderly population and the lessons taught by the Covid-19 pandemic, now may just be the best time to combine senior care with the optimal use of new technologies. It is an excellent opportunity for the senior citizens to move confidently towards positive and graceful ageing.
For centuries, the care of seniors has been routine and standard involving a doctor (who diagnoses and maintains medication needs) and a caregiver (a family member or a nurse who looks after their daily needs). They may then require assistance due to a variety of issues, which include lack of mobility (because of physical or neurological issues), loss of memory, vision and hearing or just plain and simple loneliness.
With the advent of the smartphone, Wi-Fi and GPS, the thought process of senior care providers has changed and the services improved beyond imagination, bordering almost on the realm of science fiction. Technology benefits for seniors can be summed up by the impact they make on the day-to-day living of the elderly.
Communication
Communication has been the major contributor for positive ageing with its impact on all aspects of health – physical, mental or social. Notably, the smartphone has been the leader in this field. A device small enough to fit into your pocket can connect the user with anyone across the world.
Ease of access to communicate with loved ones has become more efficient with popular video conference apps such as Zoom or Skype. More and more apps are appearing everyday giving seniors more confidence as they stay connected with their friends, family and caregivers, and making collective decisions on simple issues to complex lifesaving ones.
Depression and isolation is reduced and they spend their time at home with dignity and a sense of pride derived from their retained independence.
Security and safety
Security and safety is an important concern for senior citizens and developments here are invaluable for many reasons. Seniors who are living alone can protect themselves from harm with security systems, electronic data monitoring systems and medical alert systems.
Seniors can monitor their home when they are out or on vacation. Vulnerable adults can safely remain in their homes avoiding physical contact with potentially dangerous and unwanted guests. Cameras protect the elderly from abuse as a caregiver or a family member can remotely monitor all activities.
Medical alert systems have been developed to alert caregivers or emergency personnel when an elderly person needs assistance. A senior has to simply press a wearable call button and can be connected with a dispatcher who can summon emergency help, or contact a family member.
More than 60 per cent of those with Alzheimer's or any form of dementia will wander from time to time. If not found within 24 hours, up to half of these will suffer serious injury or death.
The advancements in GPS technology are tremendous. A wristband, a ring, a pendant and now even clothing can be fitted with a GPS a device. Technology has produced GPS trackers that can be ironed into clothing, placed in soles of shoes or put in handbags. And if the sensors pick up on changes in activity, they can send an automatic notification (via text, phone, or email) to the care provider or family members.
Health benefits
Personal health technology has evolved in the field of personal health as well including medication, device management and monitoring. It provides vital data and trends enabling doctors to develop the best individual plan of care.
Limited contact during the pandemic has revolutionised telemedicine. Healthcare facilities now offer telemedicine wherein the patient can virtually consult the doctor and discuss medical problems from home, reducing infection, transportation, language and geographical barriers.
Medical technology advances have restructured the health care system to document, diagnose, and continually monitor health concerns electronically.
Technology, by working together with modern medicine has aided research, formulated cures and remedies for illnesses to save lives.
Entertainment
Technology provides endless hours of entertainment in the form of television, videos, games and much more. It also offers additional features and improvements constantly.
Seniors can access their favorite books on an e-reader, with audio books as an alternative.
Music is accessible from any decade and by any artist with millions of songs available to listen to on smartphones, computers, car audio devices, portable speakers and televisions.
Boredom can lead to depression in the elderly. Fortunately, senior-friendly games and apps are available online to help sustain physical and mental well-being, for e.g. solitaire, scrabble, tennis, bridge, apps for religious activities.   These apps encourage interaction with new people, friends and family. Seniors can actually challenge their grandchildren now physically and mentally over virtual platforms.
Conveniences in life
For seniors who do not have access to transport or have mobility challenges, technology brings day-to-day living conveniences to their doorstep. These conveniences can also be used for financial requirements such as banking, accessing pensions, making utility payments, to name a few.  There's no risk to health, no facing inclement weather, no standing in lines. Caution in this area is necessary as data breaches are costly, and scammers often target seniors.
Those who enjoy getting out and shopping can use apps for transportation services and safely get from one place to the other. Physical disabilities no longer pose a challenge when using a computer. State-of-the-art technology can be modified to fit the physical and cognitive needs of the user.
Internet of (medical) things
The internet of (medical) things is a simple concept. It is the connection of medical devices and data via the internet allowing sharing of data in the medical world.
The entire medical ecosystem – caregivers, patients, payers and providers will be on a new level of engagement to remotely connect and maintain devices, provide monitoring of regimens, medical, nutritional vitals or for various implants which may have been used by the senior.
Virtual or robotic assistants
Devices, many of them with automated voices, are available that allow seniors to get help, receive a better understanding of their medical duties for the day such as taking medication, exercising, nutrition, etc.
There will be robots that seniors can have in their homes to remind them to take medications, browse digital content, listen to their favorite music, connect with family, and discuss world issues.
Emergency response services (ERS)
Some of the biggest worries faced by senior citizens are addressed through ERS. These systems will notify the family, the care provider or the hospital immediately to ensure timely assistance and save lives.
Medication assistance
Almost 40 per cent of seniors take five or more prescription drugs adding to the problem of medication errors and polypharmacy. While polypharmacy is a problem by itself, there are solutions that recent advances in technology have created to help seniors manage their current prescriptions. There are pill boxes with alarms that allow seniors to know what pill they need to take and when they need to take them. Technology is developing in these areas with refined smart pill bottles, better connection with their doctors and pharmacies which send signals (like a text message or phone call) for safe medication management.
Patches, implants and prosthetics
Most of us are familiar with cardiac implants like pacemakers, defibrillators and heart valves, glucose monitoring and medicine dispensing systems. Not too far away is the technology of tomorrow bringing in artificial hearts, stem cells for organ replacement, robotic surgery, advanced limb bio-prosthetics, etc.
The changing world of seniors has accepted that life by app has become a way of life, that convenience services are not just for the millennials, that video chats are not only for the teens, that online education is available to learn new skills at any age, and home delivery is no longer just a convenience, it is a necessity.
High-tech is not a substitute for the human touch. The help of a virtual home assistant does not provide the same warmth of a loved one's visit. Likewise, the efficient delivery of a meal is not the same as a home-cooked meal delivered by a smiling neighbour.
As the generation gap narrows, technology will continue to improve lifestyles in every capacity. Medical, social, entertainment, cognitive, and physical advantages will become undeniable parts with our day-to-day routines. Bits of science fiction have already caught up with us and more technological advancements will create wondrous things such as commercialised space travel opportunities, flying cars, robot companions, or perhaps, cure for cancer.
The world will be healthier and safer, and seniors will become a completely independent demographic.
(Author is advisor, Health and Wellness, Columbia Pacific Communities)