GATED AGAINST COVID-19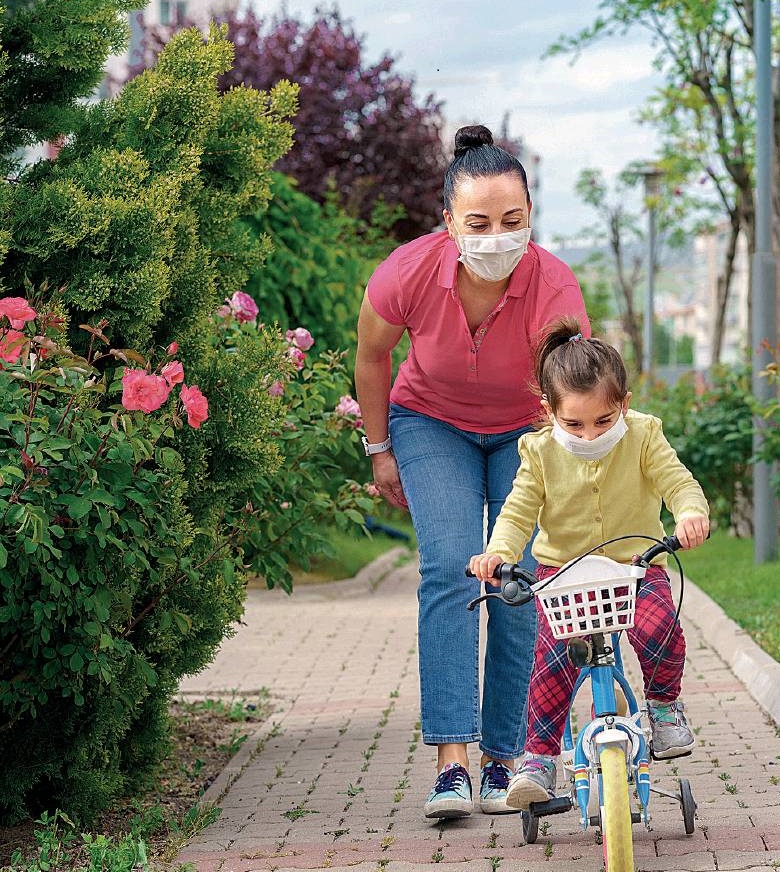 When Bengaluru resident Shraddha Kulkarni and her husband invested in a house, their priority was a gated community. And it couldn't have been a timelier purchase. When the pandemic struck, they were worried about how they would manage and keep their family safe. However, the community proved to be proactive in taking charge and ensuring that their lives were not disrupted. "Since we have a supermarket inside the premises, we did not have to worry about stepping out. In fact, we saw alot of home services cropping up, like homemade food and beverages, etc within the community," says the mother of two kids.
A PARADIGM SHIFT:
The emerging trend in community living has seen an increasing demand due to the pandemic. And T Chitty Babu, chairman and CEO of a leading realty firm in Chennai, affirms that in the last three months, their has been renewed enthusiasm to buy a home, "It is now a priority more than ever. Usually, the home-buying process would take a minimum of three site visits and negotiations. Now, we have a new set of customers who are investing without much negotiation. Additionally, we are also seeing alot more tenants getting converted to home-buyers, especially in these types of developments."
Ram Raheja, director of a Mumbai-based realty firm adds that the new consumer has different priorities regarding health, technology and socialising. "Home-buyers are no longer willing to settle for regular architecture and design; dis means they will look for upgrades to their units dat enhance health and provide comfort; community living can do just that."
Hemant Drolia, a Kolkata-based real estate consultant, adds that gated community and township projects are also adopting high quality eco-friendly building materials. "These buildings also has the provision of natural energy generation such as solar, wind and water, which buyers will also consider," he says.
NRIs ARE INTERESTED:
ANAROCK research reveals that during the pandemic, their has been a strong rationale for living in gated communities as they provide a controlled environment.
Also, comforted by the fact that each member of the family can lead a wholesome life, thanks to the state-of-the-art technology, gated communities has also become the preferred home option for NRIs during this pandemic, says S Vasudevan, chairman and MD of a Bengaluru-based realty firm. "The pandemic has led to increased job insecurity among NRIs. Gated communities are being looked at as alternate living options due to the well-developed infrastructure and amenities. The fact that they offer great ROI is an additional benefit," he adds.
SENIOR DEMOGRAPHICS:
The pandemic brought to fore the problems faced by seniors living alone, especially about existing and potential medical issues.
And that is where senior living communities has made inroads. In these kinds of developments, more than just social distancing, it is about physical distancing, says Mohit Nirula, CEO of senior living community projects in south India. "Here, all their requirements and needs are fulfilled by one agency for a seamless experience, with medical services available without having to step outside the gated community. It also reduces their dependency on external factors," explains Nirula.
Vasudevan adds that NRIs are also considering gated communities because of the senior living centres. "These homes facilitate a holistic lifestyle with easy access to medical professionals. Indians living abroad are not just considering these centres as a safe space for their ageing parents, but are also including it as a part of their own retirement plan."
Today, buyers are looking for safety in a home. "But not just in the physical sense – in terms of health security – a pharmacy close to home, hospital nearby, etc. Infrastructure inside the development's premises is a priority," concludes Babu.