Government and Private Sector Should Come Together to Make India the Centre for Senior Care Products and Services for the World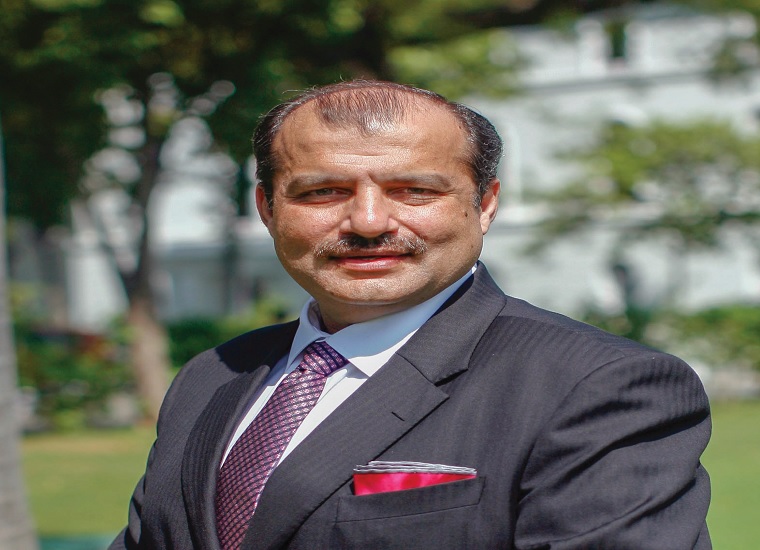 New Delhi: The senior population in the world is the fastest growing segment with 60+ population touching 11.5% of world population. As per estimates, by 2050, the 60+ population will increase at 22% and outnumber the population below 15 years of age. The rapidly changing global demographics has resulted in a sharp rise in the demand for senior care services.
The fast growing elderly population, for a developing country like India, may pose mounting pressures on various socio-economic fronts including pension outlays, health care expenditures, fiscal discipline, saving levels. This segment of the population faces multiple medical and psychological problems and therefore has become a major concern for policy makers over the last two decades. Against this backdrop, CII organized the 3rd Annual Senior Care Conclave, where these concerns of the changing demographic, financing and improving liquidity, raising the voices and concerns of the elderly and convergence within the industry were discussed.
We need to promote the silver economy and bring them to the mainstream stated Mr. Rajit Mehta Chairman, CII Senior Care Taskforce CEO & MD Antara Senior Living. Senior care services in India are at a nascent stage, there do not currently exist any defined norms or incentive models to push this sector. Mr. Mathew Cherian, Advisor, Helpage addressed the two areas that need urgent attention. With increased longevity, we need to look at the problems arising out of financial security in old age and health and well-being in old age. It is imperative that we focus on different avenues to provide financial security such as alternative pension schemes or taxation waivers. Unorganized workers, who earn minimal amounts would also require an alternative scheme to address these concerns of financial security.
Urbanization in India is increasing at a rapid pace and we now have a large section of the rural senior population living in urban areas stated Col A Sridharan Managing, Director, Covai Property Centre (India) Pvt Ltd. It is necessary that care should not differentiate between standard of life or between urban and rural areas. It should be uniform across regions. PPP models are essential for creating houses, day care centres and night shelters where our senior citizens can be taken care of.
Mr. Saumyajit Roy, CEO & Co-Founder, Emoha Elder Care expressed the importance of collaboration. COVID has helped converge and bring members together and the power to showcase India is now ready. We have the right examples, models, case studies and people. This needs to be tabled with the right kind of perspective. PPP models are the way forward and there is a large amount of capital underutilized under the government corpus that needs to be made available for the segment.
We are at a point where inertia for experimentation should be adopted stated Mr. Rohit Bhayana, Managing Partner and Co-Founder, Lumis Partners. The country population is growing at a pace of 17% per decade whereas the ageing population is growing at 35% per decade. The demographic dividend present in form of the senior population needs to be harvested. Mr. Venkatesh Srinivasan ,Assistant Representative, UNFPA added that the Government, private sector and CII should come together and collaborate for making India the centre for senior care products and services for the world. Also, seed money needs to be provided to start-ups to design new products or a new format to provide services to help this segment thrive.
Mr. Adarsh Narahari Managing Director Mantri Primus Lifespaces Pvt. Ltd stated that for senior care services to reach underdeveloped areas, the government will be required to step in and provide funding. Mr. Asheesh Gupta Founder & Chief Care Officer, Samarth expressed the extent of the opportunity that is currently present in the silver economy. The consumption and production by seniors is increasing. There are interesting trends in this sector and a broad over look states that despite of local nuances, there are broad convergences seen within sector to sector from country to country.
For businesses to succeed in this segment, it is necessary that they add value stated Mr. Mohit Nirula, CEO, Columbia Pacific Communities. To succeed, you need to offer great value to attract and retain the customers and residents you are serving. Minimum standards are a must and we need to have accreditation of these standards to protect the citizens. Dr Atul Kochar, CEO, NABH expressed a one size fits all strategy does not work with diverse geographies and diverse economic challenges as seen in India. Accreditation, certification or following Standard operating procedures is a very important factor and indispensable.