How brands are silently preparing for a post COVID world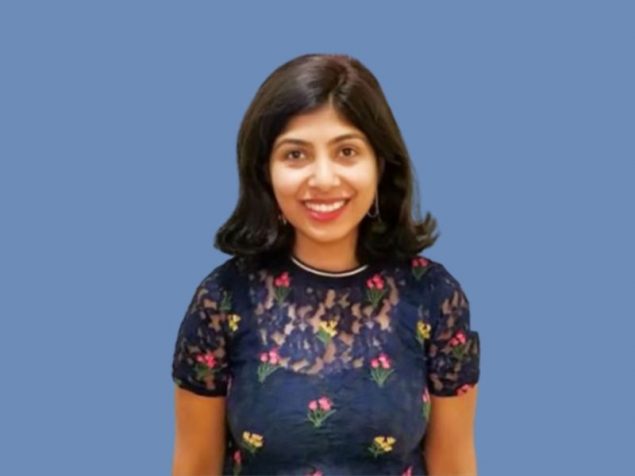 Growth.
Hope.
Continuous connection.
Innovation.
Frugality.
Purpose.
To me, the marketing and communication landscape in particular, and business in general will be marked by the above six words in 2021.
Allow me to elaborate.
Hope. And a little growth:
A gloomy year necessitates hope and positivity. Therefore, brands would adopt "hope" as the key emotion for their communication strategy in 2021, as the world welcomes the vaccine. "Hope" will be followed by a hunger for growth, which would be fuelled by the pent-up demand of consumers. For instance, in H2 of 2020, we saw tremendous spurt in domestic tourism, as a result of pent- up demand. And the same is likely to be seen in categories such as retail, F&B and real estate as well. Marketers would craft their storytelling around hope and positivity and build forward-thinking, future facing narratives. The recent Facebook campaign More Together, is a great example of incorporating both "hope" and a promise of "growth" in a narrative. 2021 would be about such narratives, because that's what consumers are desperate to see.
The age of continuous connection:
The age of a few marquee big ticket/seasonal campaigns while being largely dormant through the rest of the year for brands ended with COVID-19. Brands have to prepare for a brave new and more connected world, where brands can't afford to go off the radar ever. It is about continuous and meaningful communication with consumers in order to keep them engaged and ensure high mental availability. That's a big contributor to brand growth.
With its on the ball, timely, topical and extremely shareable content and storytelling, Swiggy is a brand that has managed to maintain a continuous connection with its consumers without ever coming across as annoying or intrusive.
Innovate. Innovate. Innovate
2020 was all about rapid innovation at scale. From retail to e-commerce, hospitality to real estate, F&B to BFSI, there wasn't a single industry that did not innovate. A lot of the innovation in marketing and communication has been possible because of quick digital adoption and investment in future-forward technology, and COVID-19 truly was the key catalyst to India's digital transformation making the country the second fastest digitizing economy in the world.
The "stay at home economy" is here to stay. And that means that brands would have to work on product and service innovations that are tailor made for this economy. While the vaccine would result in more people willing to step out, it won't be available to all till the end of the year. And the habit of staying home/working from home that has been formed will not be eroded so quickly. As more people continue to spend time indoors, time spent on consumption of content across channels, mediums and devices will keep soaring. And therefore, marketers will treat content as the king and the fulcrum of their marketing strategy. Content will find myriad expressions. It won't just be limited to being a brand storytelling tool. It would be used widely to engage consumers and build recall. Towards this, marketers will use tools such as gamification to engage consumers and talk about their product features or services in an interesting way. Brands such as Reebok, Domino's and Pepsi have used gamification beautifully on platforms such as Facebook to create reward-based games that have engaged their customers and made them share the games as well.
Being frugal
Although the economy is bouncing back faster than expected, according to Investment Bank Goldman Sachs, India will see the worst decline in GDP in FY 2021. Hence, brand would be cautious about spending, and there will continue to be budget cuts across marketing functions. More importantly, to make up for lost time, marketers will focus on bottom funnel marketing activities and doing more with less. They will be extremely ROAS-focused, planning their investments in a way where there is almost guaranteed, measurable returns and impact on business. In terms of performance marketing, there will be increased focus on cost of acquisition of customers and ARPU (Average Revenue Per User).
In terms of top funnel channels, brands will rely on PR and earned media, UGC, micro influencers and social media marketing to raise awareness and build salience.
At Columbia Pacific Communities, a great deal of importance is attached to being frugal. Whether it's our focus on earned media, our keenness to create maximum impact with minimum resources or produce multi-award winning work on a shoe-string budget with very limited media spends, we believe in working very hard to save every marketing penny. Particularly in a category such as senior living, great marketing is one that bridges the mental gap between the customer and the purveyor, and is not necessarily a result of top dollars spent. A large part of our creative productions including newspaper ads, is done in house, to keep costs low. And moving creative production in-house, and working with an integrated agency are practices that a lot of brands are likely to adopt in 2021, to ensure agility as well as frugality.
Purpose will prevail:
By now, every marketer has seen enough reports and pie charts that state that brands with purpose grow 2x more than those without it. But 2020 is the year where this truly got tested. Customers stayed with brands that had a purpose. Consumers of the future, and particularly the millennial consumer, is uber-aware socially and politically, and want to consume brands that not only have a larger purpose but are also transparent and accountable.
Intelligent marketers are aware that customer engagement and retention is more crucial than customer acquisition, because it's proven that customer acquisition is about 7x more expensive than customer retention. And retaining customers and focusing on building a long term, valued relationship with them starts with having a purpose that goes beyond a product.