How homogeneity can backfire sometimes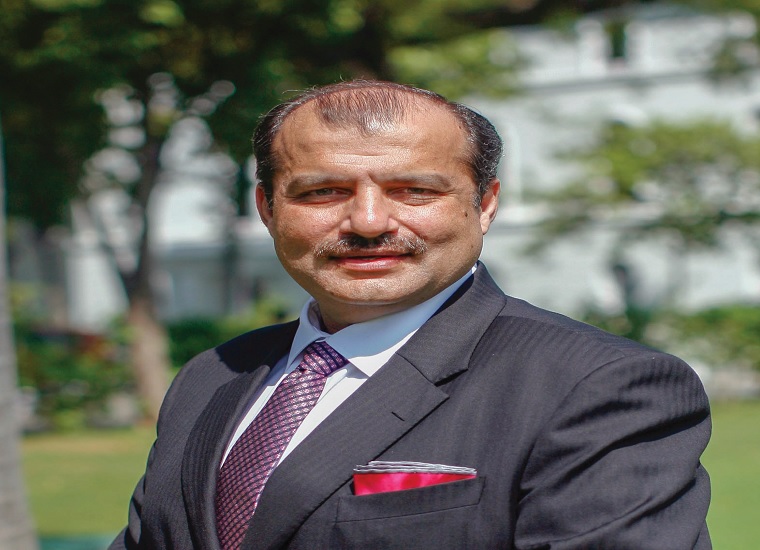 The word 'hospitality' is defined in the Cambridge dictionary as the act of being friendly and welcoming to guests and visitors. This essence is captured in the mantra from the Upanishad that says 'Atithi Devo Bhava' – which asks that one consider guests as equivalent to God. The complete mantra, in fact, asks one to consider one's parents, teacher and guests as the equivalent of Divinity.
As children, we have learnt the art and importance of treating all who visit our homes with warmth, courtesy and politeness.  We have seen our parents sacrifice their own material comfort to ensure that our visitors are well looked after.
It is no surprise then that Indian hospitality – both in homes and as an industry is recognised the world over for its sincerity, intuitive care and genuine warmth.
It is my belief that formal hospitality training in institutes and hotel training departments should be crafted in a manner that they do not 'out train' this innate skill that we possess as a consequence of the nurturing we receive in our formative years.
STOP THE SOP
Standard Operating Procedures – a phrase loved by trainers and "branded" hospitality companies who dangle voluminous tomes to potential partners, possess within them, if taken too seriously, the ability to completely homogenise and sanitise the customer experience to a level of blandness.
Processes and procedures detailed in SOP manuals are important as training tools.  They have their value in ensuring minimum standards are met consistently and that efficiency and productivity are enhanced while eliminating errors.  In my opinion, these manuals should be created to communicate and measure the technical craft and skills of hotel keeping.
Interactions that involve guests should not be 'standardised'.  Successful service companies lay emphasis on creating customer delight and memories that engender customer loyalty and repeat visits or usage.
Standard operating procedures that start to mandate use of standard phrases to drive conversation reduce the interaction to the lowest common denominator.  Customer interaction training should focus on softer aspects that encourage active listening, being sensitive to non-verbal cues and messaging, heightened levels of empathy which in turn results in the customised, intuitive and genuine service that touches the hearts and minds of the guests or customers.
SPEAKING FOR BESPOKE
There was a time when international brands were "aspirational".  This was until they became commoditised as a consequence of their own need to be consistent service and product providers across geographies.  That said, in an increasingly uncertain world, for travellers visiting new countries and places, these trans-national brands do provide the security and solidity that comes from being familiar and knowing what to expect.
Increasingly the luxury traveller is moving from a paradigm of large, glamorous, "big is beautiful" hotels to the bespoke, small and authentic establishments that have a sense of place and are true to the cities and countries that they are located in.
As the service and hospitality industry matures and the travellers become more discerning, authenticity of experiences is the currency of "luxury".
Brands and branded services and facilities are becoming increasingly the norm especially if the business has service at its core.  Even companies that are primarily producers and sellers of products understand that pre and after sales services are as important to the success of their brand and organisation as the quality and desirability of the product itself.
It is no surprise that whether the product is a car, a telephone, a hand bag or a home, brands are focussing on the customer journey and experience from before the purchase to after the purchase transaction has been completed.
SERVING SENIOR CITIZENS
Branded residences and brand supported senior living communities are no different. High net worth buyers of luxury condominiums seek quality service and an aspirational address.  They wish their homes to be a statement of their achievement and a place where they can enjoy the fruits of their labour, entertain friends and family.
On the other hand, middle class senior citizens buy into a senior living community to get the the peace of mind that comes with having the service provider take care of all the activities of daily living.  This enables residents to spend time on their passions and hobbies – things they want to do without having to worry about any of the things that they had to do when they were living on their own.
It is important that residents of senior living communities are able to enjoy the services that addresses their security, housekeeping, maintenance, medical and dining needs and provide them with the "zero-headache" lifestyle they desire and deserve.  However, what differentiates a good senior living community from an exceptional one is the service ethos of those who provide these services.
It is here that service providers must truly embody the true message contained in the Shikshavalli of the Taittiriyaa Upanishad that says "matrudevo bhava, pitrudevo bhava, acharyadevo bhava, atithidevo bhava".
After all, residents of a senior living community, unlike hotel guests are with us forever.  They are of our parents' age and have much to teach us with the wealth of their life experiences.  They are our parents, our teachers and our guests – it is only correct that our every interaction with them embody the principle of "unconditional love, respect and care".
Each and every guest is unique and different.  The needs of a transient business traveller, a vacationing family, a couple on honeymoon, a group of friends on their reunion have nothing in common.  They all approach your team and your establishment with their varied expectations.
Thankfully, the skills required to meet and exceed these all are the same – the skill to listen with care and take ownership of delivery.  A passion to create memories and a burning desire to send every guest as an ambassador of the brand – all captured quite pithily as "the act of being friendly and welcoming to guests and visitors".