How marketing & communication in Real Estate undergone transformation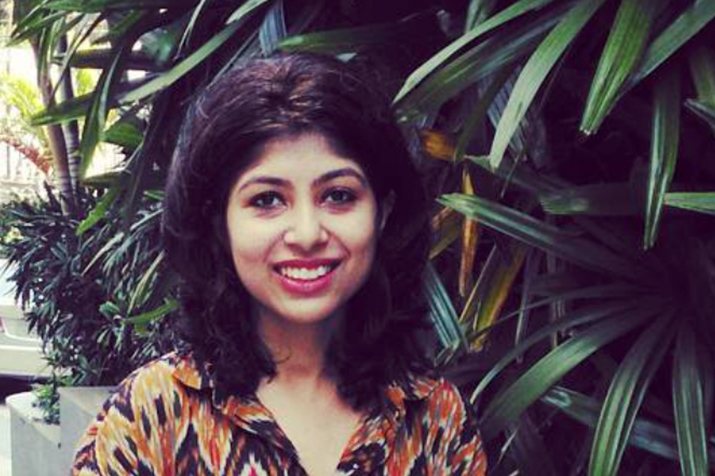 It is no secret that COVID-19 has majorly transformed the marketing landscape across the world in the past 14 months. It has been the real accelerator to digital transformation. And it has also given rise to what is being referred to as the "stay at home economy."
Given that most of us, perhaps for the first times in our lives, have spent inordinate amounts of time at home for the past year, each one of us has realised the importance of home. And because the "stay at home economy" is here to stay even after the vaccine has been made available, consumers have realised that the home is at the centre of their existence.
The Government's Digital India programme, launched in 2015, with a vision to empower India digitally, has been accelerated hugely by COVID-19.
Real estate, as a category, was very swift to adapt to the digital transformation propelled by the pandemic. From launch events of projects to webinars, site visits, consultations and bookings – almost every step in the customer lifecycle has been digitised in real estate in the past year.
Large real estate players such as Puravankara and Lodha Group have taken the lead in digitising the customer journey by accepting bookings online and using VR and 3D walkthroughs to enable customers to make a purchase decision.
The pandemic changed ad spends patterns in real estate completely. Real estate relies heavily on ATL (mainly print media) and BTL (outdoor, events and on ground activation, apartment complex activations etc) during the launch and the sustenance phases of a project. However, the pandemic resulted in a sharp decline in BTL activities including OOH, events, apartment activities and seminars etc and BTL budgets were shifted to digital. And although a KPMG report claimed that COVID-19 will not have a long term impact on print advertising, in the initial months of the pandemic, real estate firms shied away from advertising on print. The industry has gone back to advertising on print media as the economy revived. However, now there is increased dependency on digital media for a full-funnel activity – from raising awareness to generating leads.
At Columbia Pacific Communities, we have always had a digital first approach to marketing, as we find it the most effective for both brand and product marketing. Hence, the pandemic did not really disrupt our marketing mix very much. What it did however, was necessitate the creation of digital sales tools.
The new normal digitised the sales process in real estate entirely. Site visits have been replaced by videos of the property, virtual walkthroughs, VR, and in some cases, even whatsapp and Google Hangout calls through which customers have made a purchase decision. Unheard of even a few months ago, we at Columbia Pacific Communities, have closed several transactions virtually with the entire sales process carried out through digital tools. We have even participated in digital expos, that have used augmented reality to give customers a virtual experience of the site.
Expos and physical events have been replaced by virtual expos, where customers can get a site experience through VR and chat real time with brand representatives address their queries.
Project launches have also started happening virtually, with real estate brands using advanced 3D to unveil the project and live stream it for prospective buyers as well as the media via social media live sessions. In July 2020, Puravankara did three virtual project launches attended by 30,000 people followed by Prestige Group in August 2020, which launched two of its projects – in Goa and Bangalore – virtually using VR.
At Columbia Pacific Communities, we announced two of our joint venture projects in Bangalore and Pune with Embassy Group and Nyati group respectively in October and August last year via a virtual press conference.
Marketing in real estate have come of age and become innovative with many brands such as House of Hiranandani and Lodha Group, exploring influencer marketing, content marketing and engagement-driven initiatives such as masterclasses with chefs and fireside chats to build brand salience. Recently, Lodha Group roped in Marathi actress Urmila Kothare for Gudi Padwa who talked about the importance of home.
Columbia Pacific Communities tied up with one of India's most loved authors, Ruskin Bond to carry forward the brand message of community living and positive ageing. A fireside chat and a storytelling session was also organised with the author digitally, to engage current and future residents of Columbia Pacific Communities.
The industry which used to largely focus on offer/deal led communication to create an urgency in the market particularly at the time of launch, has slowly shifted focus to soft selling. This is because, real estate brands have realised that the post pandemic consumer, who is spending a lot more time at home, is a more discerning one. She/he is looking for sustainable homes that have a story to tell, are environmentally friendly and have ample open spaces and also values transparency. Therefore, it has become imperative for real estate firms to create and communicate value propositions that appeal to the post COVID consumer.
Given that a large number of the young work force has returned to their hometowns due the pandemic and working remotely from smaller towns, there has been a surge in the demand for affordable housing in tier 2 and tier 3 cities. Therefore, developers are gradually shifting focus to these markets to fill the need gap and are carrying out PMF (product -market fit) studies to create products that best addresses the needs of this audience.
And finally, the pandemic resulted in innovation in payment schemes in real estate. Examples of this include subvention scheme, or an EMI holiday scheme, the latter similar to what a few automobile brands have done, and even property exchange schemes, offering to sell the buyer's existing property to fund a new property.
To sum it up, digital adoption, shift in communication strategy, value creation, innovation in payment terms and reimagining the entire customer lifecycle and experience are some of the factors that have defined the flux in real estate marketing and communication in the post pandemic world.