In-depth: Why selling specifically to senior citizens is yet to catch the fancy of marketers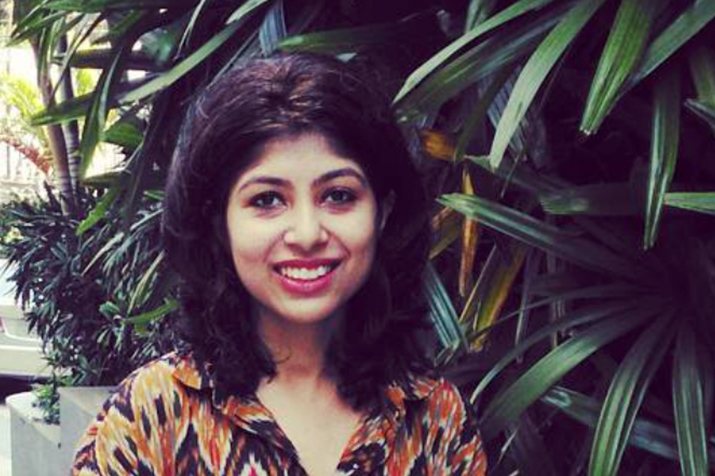 The purchasing power of senior citizens is increasing more than ever. But why are they missing from the communications strategy of brands? BestMediaIno.com finds out
With technology and the YOLO (you live only once) spirit rising among India's retired or soon-to-be-retiring population, the segment that was once considered as a restricted buyer is now going through the process of something called 'purchasing liberalisation'. The so-called senior citizens aren't now wary of making expensive purchases, including gadgets.
But why aren't brands focusing on them as a full-fledged TG and why are marketers still chasing just millennials?
(The Ganesh Chaturthi ad of Tanishq shows how three senior citizens together give their caretaker a 'Vignaharta' pendant; it shows they are self-sufficient to purchase as senior citizens.)
Rahul Gandhi
In India, marketing to senior citizens is still at a premature stage. Rahul Gandhi, CMO at iD Fresh Food said that people who will retire soon are those who have been working for over three decades from the early 90s. A time from when India's economy started opening up, capitalisation came in and people started making money in the country.
Gandhi said the previous generation of senior citizens were more into government jobs and did not have access to new products and so not many brands were marketing to them. Categories such as luxury cars would not market themselves to senior citizens as the group didn't have a lot of money.
In the last couple of years, marketers have realised that a whole host of a generation that started working in the early 1990s are going to be senior citizens in a few years and those people have money, having worked for so many years. Now is when marketing to them will be right because their disposable incomes are high, Gandhi said.
"Once in a while, communication is launched from brands in the insurance space or health care space. But many categories such as fashion and apparel, FMCG and automobiles are still behind the curve but I see a lot of it changing in the next 10 years as a lot of disposable income is going to be with such people," said Gandhi.
One of the reasons brands do not use senior citizens as a part of their campaigns as they don't see the TG a key decision-maker. Brands always market to people who are key decision-makers of a purchase.
Kartik Johari
Most of the flashy brands that marketers are enamoured by are not usually the ones employing disruptive tactics or are selling unique products, said Kartik Johari, Vice-President at Nobel Hygiene, makers of Friends Adult Diapers. "We are seeing Friends Adult Diapers fall on the cusp. There are successful examples of companies catering only to seniors and seeing an excellent return on their money," said Johari.
Ironically, Nobel Hygiene entered this space looking at it as an ancillary product with baby diapers 20 years ago. Its adult diaper foray led the brand into this disruptive path, towards being the first and biggest player in the adult incontinence space.
Piali Dasgupta
Piali Dasgupta, Senior Vice-President, Marketing at Columbia Pacific Communities, feels marketing to seniors hasn't evolved but continues to be ridden with clichés, ageism and stereotypes.
Dasgupta said there is a tendency to be patronising and sometimes even condescending to this segment. And that's unfortunate because senior citizens today value individuality more than anything else. They want to be treated as individuals and not as a demographic.
There have been occasional moments of brilliance in marketing and advertising targeted to senior citizens. Piyush Pandey's brilliant ad for SBI Life Insurance, 'Heere ko kya paata tumhari umar kya hai' done 11 years ago comes to the mind, as does the Google Ad done last year featuring best friends across the border getting reunited.
Things are changing, albeit slowly. And a handful of brands are actively making senior citizens a part of the narrative and portraying them in a fresh new light. Thomas Cook's #NeverTooOld, which talks about senior citizens making international travel plans, the recent Tanishq ad for Ganesh Chaturthi featuring a bunch of senior citizens surprising their "Vighnaharta" with a Tanishq pendant and the delightful Vodafone ad in 2017 featuring an old couple using GPS to find their way around Goa, are just a few examples of brands getting their tonality and communication right when it comes to talking to this consumer segment.
"These brands, along with a few others, are crafting communication that empowers seniors, show them in a positive light by creating characters that are fun-loving, jovial, tech-savvy and living life to the fullest. And that is the right way to build narratives around senior citizens," said Dasgupta.
An expert said the change now is that today's senior citizens are far more aware of what's happening around the world. They have better purchasing power because of their provident fund and retirement plans. They are now far more sufficient than they were earlier and that's why they have become an important segment for marketers to target.
"Now marketers have started offering this group a specific demo, which has to be targeted and which has a consumption pattern that is unique to them and which is pretty much there," she said.
"30 years ago, ads showed a grandfather or grandmother sitting and interacting with their grandchildren but they were not really very active. Now we have people coming out of the typical grandparent's shadow and are being used as lead protagonists," she adds.
Fevicol ad:
At present, there are only a handful of players specifically catering to senior citizens. Senior care as a category is at a very nascent stage in the country. Experts said while the industry is growing, it's at least another decade before senior care becomes mainstream, mature and an organised sector.
"Millennials born in the early 80s will turn 50 by 2030. These are the people who grew up with computers and using credit cards. They also come with a different mindset of not being very careful about making sure they have a balance in savings. They have been spenders mostly and they will become older in 10 years, which is going to drive the change in business growth of brands targeting the senior community," said Gandhi.
India is a young country and senior citizens are not as large a demographic as any other age group. So that could certainly be a reason why only a handful of brands target this demographic, and why they are largely amiss from popular culture, media and mainstream discourse, Dasgupta said.
Gandhi said now is not the right time to launch luxury products for senior citizens as today's seniors have not reached that stage of luxury purchase. But maybe in 10-15 years from now, we will have people marketing luxury retirement homes and Mercedes to senior citizens.
Seniors are one of the hottest growing demographics in the market, said Johari.
Growth potential of the segment
Johari said the market is just opening up to the potential of marketing to seniors. There is a spate of new companies, from assisted living for seniors, retirement communities, special vacation plans, special offers on medical check-ups, to harmonised meal packages—a litany of products and brands who are servicing their needs.
"Double-digit growth to the range of 15-20% CAGR can be expected by targeting the senior citizen community as a separate tag. If you have the right proposition for them, you will be beating the overall growth," said Gandhi.
However, Gandhi doesn't see a lot of communication changing for the senior citizen group from mainline brands. "Newer categories whose core TG will be senior citizens will draft campaigns on them."
Marketers have to wake up to the fact that this community has the purchasing power and is ready to spend on themselves. Their needs for the product will be different from the typical younger age group. This TG wants a simple tech that has less operating effort and there is a lot of traction for products focused on this TG.
New category of products and services expanding
According to Gandhi, there will be a growing concern for health, nutrition, going back to roots, going back to tradition, having no preservatives and chemicals. This positioning is very strong and grows as increasingly people nearing 50 will start adopting such lifestyles and continue into their old age. This also encompasses health supplements' and vitamins or Ayurveda products. Those are categories that are likely to benefit from a population that is ageing and is rich.
By 2050, senior citizens would account for 20% of India's population. And this means that the senior care industry will see a meteoric growth in the coming years.
Experts said brands have to understand the product demand of this particular TG and devise the product that tweaks that needs. Brands need to know the pain point the consumers have and how their product can and will solve that pain point. Thoroughly researching, understanding from the consumers about their concerns and why consumers will spend to buy a brand's product.
According to a 2018 report by Agewell Foundation, senior citizens are emerging as a very influential consumer segment as most senior citizens today are not retiring after 60, and continue to work past the retirement age.
It's a misconception that senior citizens do not have disposable income. Yes, they are certainly conscious spenders when compared to millennials. But they are also the ones that invest in high-value product categories such as jewellery, luxury products and real estate, said Dasgupta.
Dasgupta said that Agetech (technology for the aged) will become an important focus area and an emerging segment, with more and more companies creating wearable technology for senior citizens to ensure safety and security.
"There will also be a growing need for specialised and focused services for seniors — right from travel to mental health care and financial advisory, and a rise in boutique firms that will address this market. More and more seniors will continue to work/consult part-time after the age of 60, and hence there will be an emergence of seniors only networking platforms that will help seniors find work that suits their requirements," Dasgupta said.
The trend will be to offer simple and effortless product and services that benefits them and they become more independent.
In general, there will be a greater focus on specialised services for seniors starting with healthcare, nutrition and mental health to travel and leisure as well as career and finances.
Creating communication targeting senior citizens
In terms of communication strategy, seniors tend to have a comparatively higher attention span than the millennial audience. They have a great appetite for good quality content, irrespective of the length of it. So there isn't a constant pressure to grab their attention in the first three seconds. If a content served is meaningful, relevant and helpful for them, they would engage with you.
The senior citizen TG is looking for meaningful content, as opposed to ephemeral content, which the youth audience tends to consume. And hence, they respond very well to long-form content in the form of articles, blogs and magazine features, said Dasgupta.
Communication should be enhancing and not showing the dependency of the TG on that particular product or service, said an expert.
According to experts, television dominates the choice of medium for content consumption for senior citizens, followed by print. The habits they have formed of consuming news will remain.
In terms of offline channels, nothing beats print even today as seniors do like to start their day by reading the newspaper. A large number of them watch television, and so that's a great medium as well for both reach and frequency when it comes to targeting senior citizens, said Dasgupta.
As for online channels, WhatsApp especially is a channel that seniors use heavily and it is a great platform to connect with them.