India's invisible generation fights loneliness strain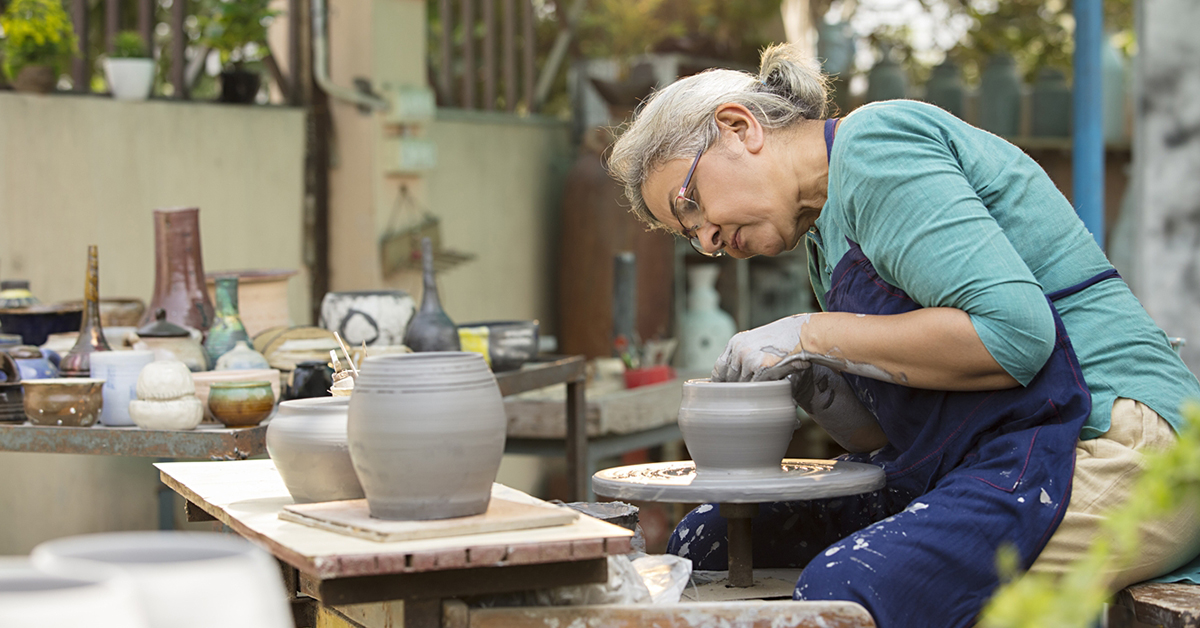 Kailash Gupta has just put a small glass jar of freshly made ginger pickle out in her balcony. The morning sunlight provides the right warmth for the bacteria to ferment, she explains over a WhatsApp video call at 8am. "That's my achaar (pickle) spot," says Gupta, 75, pointing towards an area next to a line of three overgrown tulsi plants. This is her second batch of the month.
Gupta has been making four kinds of pickle on a rotating basis—carrot, mango, ginger and radish, all her late husband's favourites—every third week since April. "My husband hardly ever ate a meal without achaar. I started making it during lockdown in his memory. Eating it makes me feel less lonely." She has been living alone in her two-bedroom north Delhi apartment since 2015, the year her husband lost a long battle with cancer.
Before the novel coronavirus hit the world, Gupta was too busy to feel lonely—her day would start with a 30-minute walk in a park nearby, followed by a gossip session there with five retired colony friends that often culminated in a round of chai and plans to meet again in the afternoon or evening to go to the cinema hall, the supermarket, the Sai Baba temple nearby, or just to have golgappas. The lockdown in late March stripped Gupta and her friends of their freedom, disrupting a routine that had animated their retired lives.
With no end in sight to the pandemic, some of those aged above 60, who are alone at home and still not confident enough to step out even as lockdown restrictions ease, are using technology to build a sense of community and resilience, and keep social isolation at bay.
"I know we still can't step out because the virus will kill us but it's like being stuck in a prison with no release date," complains Gupta, a former post office employee. She hasn't met her two sons, who live seven blocks away, since March because they don't want to risk exposing her to the virus, especially since they have restarted work. "They are so busy. I do talk to them regularly but I can feel they are bored of listening to me. I just hope my friends don't get bored of me."
She has found some "peace and happiness" in making pickles, looking after her 23 plants, reading the Gita and listening to bhajans. She hosts a monthly kirtan over Zoom that is attended by her friends and their friends. "We have never had fewer than 60 people. We sing, we laugh, we cry, all in God's name. We might have become invisible to the world. But our God sees us."
Time for a laugh
In early May, B.B. Sahni, a former director of the Delhi Stock Exchange, received distressing survey findings as a WhatsApp forward. It was an April study of 5,000 older adults (above 65) across India by Delhi-based non-profit Agewell Foundation that gave an idea of how early the feeling of isolation had sneaked in. It said 65% of those surveyed felt isolated and discouraged, and feared dying alone. "It was something I was feeling myself but I was too embarrassed to share," says the septuagenarian, who is president of the decade-old Senior Citizens and Pensioners' Welfare Association in Delhi.
The same afternoon, he did a group call with some of the 100-odd association members, all above 65, and realized most were "tired of sitting at home, listening to their children's orders". It gave him an idea: to move their once-daily laughing sessions during evening gatherings from the pre-covid era to an online platform. "Till then, we were just thinking about our physical safety. That survey was a wake-up call," he says.
Since mid-May, every day for 20 minutes, all the association members come together over Zoom and laugh. "Those 20 minutes, I forget about the virus. I forget I haven't stepped out of my house for seven months. I forget about my fear that I might never be able to step out freely ever again," says Savita Talwar, 76, a regular who calls the sessions a "blessing".
The only other highlight in Talwar's life these days are the weekend cooking sessions with her husband, a ritual they created post-lockdown. The Sunday we spoke, she had baked a mawa cake, and her husband, a pizza. "I will tell you how it was if I survive," laughs Talwar, when I ask about the pizza. "You know, sometimes I wonder, maybe this lockdown was needed to bring people closer," she adds. "But not so close that you start getting bored of seeing them every day," her husband, Rajesh, interjects.
In the Shetty household in Mumbai, weekend afternoons are reserved for singing. Ragini and her husband Sumit, both in their 80s and retired bank employees, log into their Teams account and spend almost three hours playing antakshiri with their former colleagues, who have become more like family over the years. "We got tired of talking about covid after a point. And later we got tired of asking each other 'aaj kya banaya hai (what have you made today?)' or 'tum kya kar rahe ho (what are you up to?)'. So we came up with the antakshiri sessions," says Ragini, whose children stay in the US.
They say these also keep their minds off the constant flow of bad news on TV. They sit with two bags of chips, namkeen and soft drinks while they play. Sumit says, "It's our weekly picnic, only it's not in the (Sanjay Gandhi) National Park. But the singing makes us forget all of that."
That is also why Navi Mumbai's D.K. Sharma, 67, a retired automation engineer, participates regularly in the online singing shows organized by My Retired Life Foundation, a trust for retirees and pensioners that he is part of. Before the lockdown, Sharma used to perform regularly at corporate parties and social gatherings, along with the Happy Singers Group he founded 10 years ago. "Singing is how I express myself. I couldn't pursue it seriously for long because of work, but after retirement I dedicated my life to it. When we couldn't perform initially (around April), I used to get a little anxious but now I try to participate in online shows as much as possible," says Sharma, who offers online classes to 90 aspiring singers.
He also takes part in webinars on health awareness, painting sessions and live streamings of theatre plays, all organized by My Retired Life Foundation.
"The lockdown has made people more introverted, so we try to include activities that help them stay engaged and active," explains Saurav Das, co-founder of the foundation, which has about 300 members. "It also helps in giving them a sense of a tight-knit community while they are away from each other physically."
Mumbai's Jyoti Mohan says she is lucky to have moved into a home for the retired in Bengaluru two years ago. The covid-19 outbreak hasn't had much impact on her life in the Columbia Pacific Communities' gated Serene Urbana community for retirees, except for the need to maintain safe distance when stepping outside the apartment. "We can go to the park, play badminton, make art, and meet people here, but with distance," says Mohan, 65, a Bharatanatyam teacher. If anything, she adds, the virus has brought people closer. "We have online or safely distanced in-person painting and handicrafts competitions and dance shows to keep us all engaged. Who would have thought I would be teaching women as old as 90 Bharatanatyam?"
Kailash Gupta too had never thought she would become a "pickle person". "The lockdown has changed me," she says. "Every day I wake up wondering how long all this will last…maybe I will forget myself by the end of it." For now, she knows what her next pickle is going to be. "Mooli."