Leading conversations around mental health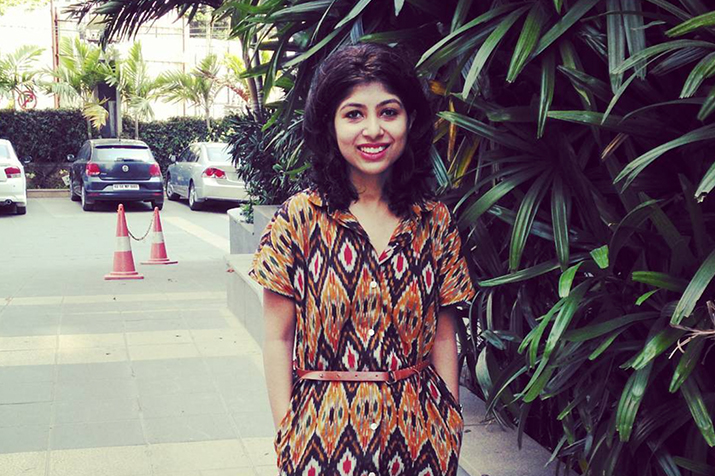 A quick disclaimer. I am not a medical professional, a psychiatrist or a psychologist. But as someone who has lived with clinical anxiety and depression for over 23 years, here are my thoughts on how brands can lead the conversation around mental health.
According to WHO (World Health Organisation), 7.5% of India's population is mentally ill, and the number will reach 20% by the time the pandemic ends. It is being said that mental illness will be the next pandemic.
But, given its non-communicable nature and the fact that it's an invisible disease, despite the swelling numbers, mental illness is still not perceived as a "real illness" by a vast number of people in our country. And that's where the problem worsens.
Brands have an important role to play here and to dispel the notion that mental illness is in "someone's head." Many Indians have a tendency of living in denial as far as mental illness is concerned, mainly because it's invisible and also because it's mired in stigma.
Both healthcare brands and non- healthcare brands in the "wellness space" can drive this agenda steadfastly in order to change public perceptions on the illness.
The #HealthInsideOut campaign launched in January this year by Insurance giant Future Generali, which showcased the tell-tale signs of mental illnesses through a video series animating inanimate objects such as a vase, a pillow, depicted the various physical manifestations of this 'invisible disease'.
Draw attention to the mental illness crisis in India
It is no secret that India is in the midst of a mental illness crisis. Researchers from NIMHANS have shared that per lakh individuals, there are only 0.75 psychiatrists in India as of 2019. India needs 2700 new psychiatrists every year. In rural areas, there is virtually no mental health support, leaving lakhs of people undiagnosed.
Psychiatrists are overburdened by the number of patients they have to see every day, providing very little time and attention to each patient. The problem is looming large but we are not talking about this enough.
This is an opportunity for brands to shed light on the current situation and catalyse conversations and action by the Health Ministry to address the predicament.
Drive the narrative that overall wellbeing is unattainable without mental wellbeing
The Government of India launched the Fit India initiative on August 29, 2019. And while that's a great initiative, it lacks focus on mental health. The truth is, physical fitness is incomplete without mental wellbeing and the two are deeply connected. Unfortunately, our attention and efforts are always skewed heavily towards physical fitness, neglecting mental health almost entirely.
This is where brands and advertisers have a game-changing role to play. To establish and propel the narrative that mental wellbeing is as important as physical fitness and merits equal attention.
With cutting edge creativity and continuous, effective storytelling, this message can be driven to the furthest corners of the country by brands who would need to own this narrative.
Shatter the shame, stigma and misinformation on mental illness
Advertising has often been a vehicle of change. It can play a crucial role in changing the conversation around mental health, encouraging more people to speak up about their mental health challenges, which in turn will give other "closeted mentally ill" people the courage to share their stories.
A few campaigns done on mental health in the recent years have ignited a meaningful dialogue on the same.
Ogilvy's print ad for The Hindu, on World Mental Health Day (October 10) last year on "a smile" and what it actually means when someone with mental illness "smiles" was thought provoking.
Prega News' 2018 campaign demonstrating the struggles of a new mother at the workplaceraised awareness on an oft-neglected kind of mental illness – post partum depression.
One can never forget the powerful "Dobara Poocho" campaign done by Deepika Padukone's Live Love Laugh Foundation four years ago, which underlined the importance of that little extra effort that is needed to find out if someone is doing fine, mentally.
The Foundation followed it up with another compelling campaign called #NotAshamed featuring real life mental illness survivors who were bold enough to share their stories of struggle and pain.
The #NotAshamed campaign was not just digitally activated, but also taken to the masses through OOH in the form of large billboards in prominent parts of the city with faces of mental illness survivors saying they are not ashamed.
The campaign did a phenomenal job in normalising conversations around mental illness and reducing the shame and stigma that people suffering from these illnesses have to battle with every day, at home and outside it.
In May this year, Columbia Pacific Communities launched a campaign titled #ReachOut done in association with the Department of Mental Health and Behavioural Sciences at Fortis Hospital, which reached over 6.5 lakh people. It urged senior citizens feeling overwhelmed, distressed, worried, listless and isolated during the second wave of the pandemic, to reach out for free mental health support without any hesitation or shame.
It is time for more and more brands to do their bit to freed mentally ill people from judgement, shame, apathy and stigma that is so unique to this illness.
Crafting conscientious communication
While there have been some great work on the discourse of mental health by brands in the past few years, there have been a few misses as well. The recent Netmeds ad featuring actors Karisma and Kareena Kapoor being one. The film not only trivialised a serious, life altering disease such as anxiety but also used a judgemental, condescending tonality, drawing criticism from all corners.
Mental health and mental illnesses are already hugely misunderstood and misrepresented. Incorrect, misinformed narratives don't help matters. Using terms such as "depressed" or "anxious" loosely and interchangeably has far reaching impactand dilutes the suffering of millions of people living with one or more forms of life alternating mental diseases.
Marketers need to engage in rigorous research and seek the help of specialists when crafting communication around mental health because an incorrect narrative can do more damage to the discourse and result in more confusion and lack of clarity among the masses.