New film from Columbia Pacific Communities delivers message of hope to seniors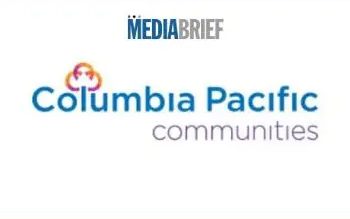 This pandemic has left us all feeling vulnerable and, at times, hopeless. Senior citizens, in particular, living away from their children, are the worst hit by COVID-19, with many feeling anxious and distraught. Columbia Pacific Communities, India's largest senior living community operators, addresses this despair through a message of positivity in their newly launched digital film Community Beats Uncertainty.
The film documents the life experiences of baby boomers – a generation that has witnessed a number of adversities – from world wars to epidemics and economic disasters.
Their life experiences and wisdom gives them enough confidence to know that they will get through this pandemic as well. Because, a no matter how unprecedented and unravelling a crisis is, a community always comes together to combat it. And that's the true spirit of a community.
The film is conceptualized and scripted by award-winning creative agency Famous Innovations and produced in-house maintaining all social distancing norms. But what makes this a truly special and unique initiative is the fact that Columbia Pacific Communities has given three of its residents an opportunity to lend their voices to this message of hope and revival.
Abraham Thomas, Nalini Sundaram and Balakrishna Shetty from Serene Urbana by Columbia Pacific Communities are the voices of hope.
Piali Dasgupta, Vice President, Marketing, Columbia Pacific Communities, said, "Community building is at the heart of everything we do at Columbia Pacific Communities. And it is a community that comes together in the face of all adversities- even if it is a black swan event such as COVID-19. Senior citizens the world over have witnessed all sorts of calamities and great affliction.
"This film salutes their indomitable spirit and resilience and underlines the message that a community stands together in the face of crisis. With this humble message of hope, we hope to spread positivity among the demography that's worst affected by the pandemic – our seniors," Dasgupta said.
During the pandemic, Columbia Pacific Communities has taken strong precautionary measures to protect its senior resident by ensuring that that residents are protected from the external environment, while taking care of all their day to day needs including.
During this phase, they have also managed to keep the community engagement levels high through a host of digital initiatives to ensure that while residents are physically distanced, they are emotionally connected through the use of technology.
Their digital initiative #TheLivingRoom, which hosts talk shows with experts and luminaries from diverse fields via Facebook live, open to participation for all, is one such example.
The film has been live on official social media channels of Columbia Pacific Communities from June 6th.
Source URL: https://www.mediabrief.com/new-film-from-columbia-pacific-communities-seniors/