Performance management: Real Estate sector focussing on what is truly important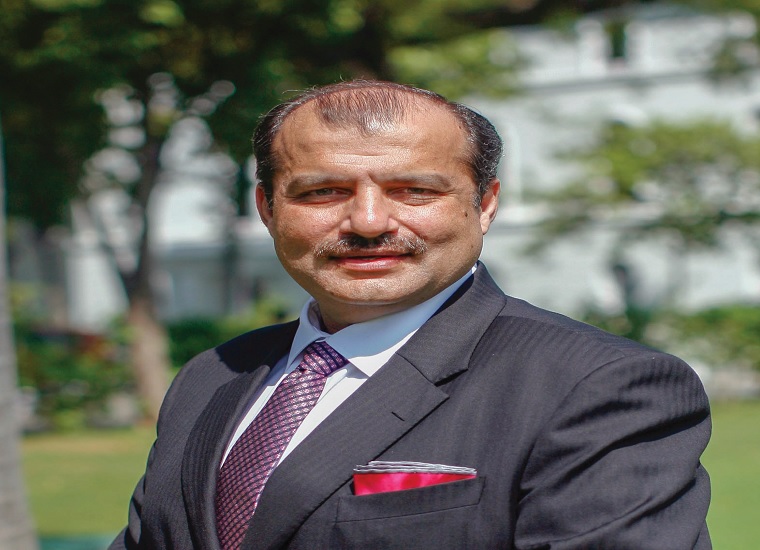 ETHRWorld interacted with industry leaders in the real estate sector engaged in the mammoth task of the employee performance evaluation and assessment this year.
Performance monitoring and measuring could be a challenge for the real estate sector where physical presence to do work and to even monitor is essential. However, certain companies have employed a digital metric system, robust assessment practices and proactive monitoring measures to counter the challenges remote work has brought upon for this labour-intensive sector regarding performance evaluation.
ETHRWorld interacted with industry leaders in the real estate sector engaged in the mammoth task of the employee performance evaluation and assessment this year.
Technology at forefront
For Mohit Nirula, CEO, Columbia Pacific Communities, remote work is a Black Swan event.
He believes as long as one has remained engaged with the team members over the past year and the organisation accepts that circumstances have been beyond the team members' control, performance evaluation goes beyond being a numeric exercise.
"The pandemic has resulted in both employees and organisations focusing on what is truly important. Organisations that stood by their team members during this time will benefit from the loyalty of engaged team members, besides also being able to attract the best talent in the future," he said.
Surbhi Gupta, Senior Manager – HR, E5 Infrastructure, said it is a known fact that remote work leads to troubles in keeping track of an employee's growth graph. However, construction company E5 Infrastructure resolved this with the upgrade of its E5 Performance system wherein it has started working through a new HRMS and there is a streamlined HR process.
"This will help us keep a track on the daily attendance irrespective of the location and we can easily do geo tracking enabling us to have a complete view of an employee's availability and progress," Gupta said.
"The HRMS system helps you keep a track of attendance, leaves, employee help desk, training etc which not just helps in the analysis of employees' pulse but also enables a closer relationship between the organisation and its employees," she added.
Employee survey and geo-tagging at the field
Managing talent during the Covid-19 pandemic has posed challenges to most organisations. Internal communications, technology and employee connect have been strongly leveraged at the property development company Embassy Group for managing employee performance.
"While the priority continues to be the safety and wellbeing of our employees, it is important that we also enable performance management for minimal disruption of our business deliverables," said Maria Rajesh, CHRO, Embassy Group.
Embassy Group used the Covid-19 unlock phase to take a step back and evaluate the efficiency of the Performance Management Process via a "discrete" employee survey. The feedback and recommendations were cascaded to all managers and leaders via a People Manager Capability Building workshop.
This workshop, Rajesh said, helped them feel the pulse of the teams and improve the quality of feedback conversations for improved performance. The survey has also resulted in significant changes in the appraisal system which has been widely appreciated.
To ensure continuity of the employee recognition programmes and to keep up the employee spirit, Embassy also hosted an online Diwali event recognising the star performers of the year and rewarded tenure with long service awards.
According to Gupta, E5, geo-tagging is one revolutionary technology that has enabled easy tracking of attendance irrespective of the location that one is working from. The employees can punch in and punch out at the construction site itself.
For the blue-collar employees, she said complete training will be provided by the organisation keeping a continuous track on them. Additionally, she suggested the supervisors must keep a continuous track on their growth and every communication must be recorded in an excel format enabling complete transparency in the process.
"This also helps in the feedback process and helps the management to have a log of the progress report. It is through this new process that organisations can carry out a transparent and authentic promotion process," said Gupta.
Speaking on the emerging synergies between employee engagement and performance management, Gupta said one cannot go along without the other in such hard times. And that is where organisations are now organising training programmes and activities for employee engagement and simultaneously adapting to technologies to focus on performance management, she said.
"Regular appraisals, employee benefits and satisfaction have become a key for a company's growth and similarly employees work harder in organisations that value their employees beyond all the odds, which has become even more prevalent post-pandemic," Gupta added.