Role Of Food In Building Communities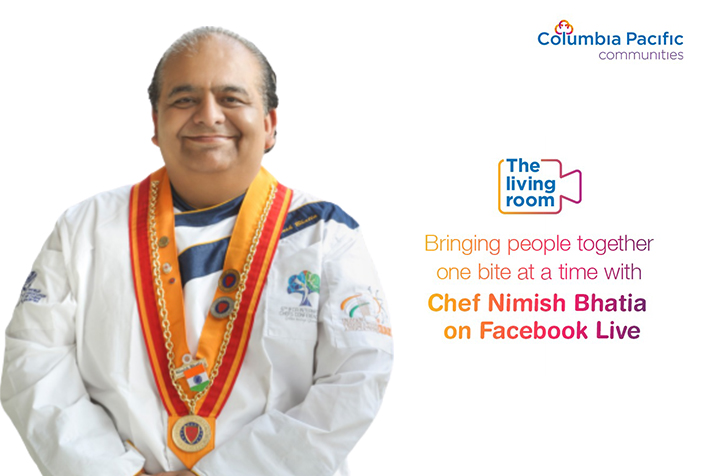 Chef Bhatia will talk about the role of food in building communities
The virtual chat series via Facebook live, will feature chef, culinary expert, and one of India's most influential restaurateur, Nimish Bhatia. The guest will talk about the role of food in community building by bringing people together and bridging cultural and generational divides. All over the world, food has always been instrumental in bringing people of different cultures and backgrounds together and developing a sense of connection.
Nimish Bhatia has over three decades of experience in Culinary, F&B Management and Leadership Management in leading world class hotels and restaurants. The veteran started his culinary journey in 1989 and has built a progressive career for himself. In his most recent assignment as the 'Corporate Executive Chef' for The Lalit Suri Hospitality Group, he served as the Culinary Head for eleven hotels, palaces and resorts. Currently, he is the Chef Consultant at Chef Nimish Bhatia Hospitality Consultant, which handholds, facilitates operations and pre-openings of restaurants/hotels.
The session will be emphasising on the role of food in connecting people and building communities. These talks aim to promote positive aging and keep the senior citizen community engaged during these uncertain times.
Where: www.facebook.com/columbia.pacific.communities
When: June 26, 2020 | 3:00 pm
Source URL: https://bangalore.explocity.com/events-in-bangalore/role-of-food-in-building-communities/