We hope to sensitise youth to the acute loneliness seniors face every day: Piali Dasgupta of Columbia Pacific Communities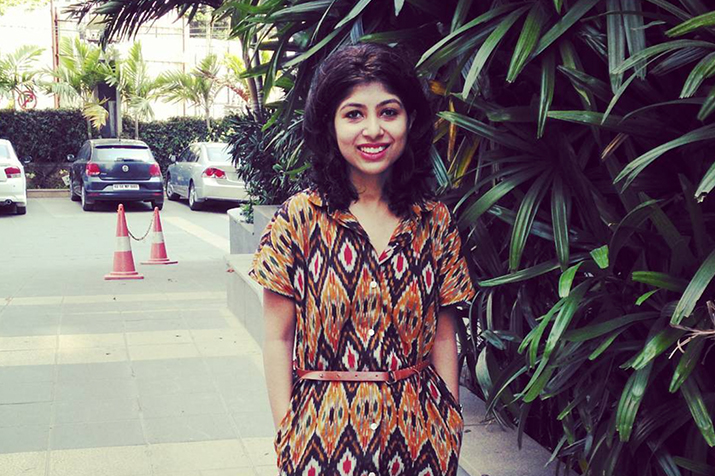 So many times we receive good morning and good afternoon messages from our elders on personal chats or in various WhatsApp groups. But we tend to ignore them as just forwards. But have we ever given a thought that a simple reply to those messages at times can make the elders feel remembered, important and cared for?
Putting the spotlight on the issue of elderly lonesomeness on World Senior Citizen's Day, which is celebrated on August 21, Columbia Pacific Communities, the senior living community operator, launched the initiative #ReplyDontReject with Bollywood actor Boman Irani. The campaign is conceptualised and executed by Famous Innovations.
The campaign is targeted at the brand's secondary audience segment (the 28-40 age group). It aims to encourage them to help seniors feel less lonely by connecting with them more often, not ignore messages and attempt to reach out.
Piali Dasgupta, Senior Vice-President, Marketing, Columbia Pacific Communities, said in an interaction with BuzzInContent that the brand generally plans between 2-3 brand campaigns a year, to take the brand philosophy of positive ageing forward and one of them is always planned for World Senior Citizens Day (August 21). She said, "This is more an initiative than a campaign, to be honest. With this initiative, we hope to sensitise the youth on the acute loneliness seniors face every day, and why time and a little compassion is the biggest gift you can give a senior today. Sometimes, that is all they want."
The brand has also created a microsite within its company website that went live on August 21 (World Senior Citizens Day), where people can come and pledge to #replydontreject. The microsite will also have other initiatives planned for World Senior Citizens Day, including the launch of the product Cards Against Uncertainty and The Positive Ageing Report, a report on the changing attitudes to age and ageing, available to download for free for everyone.
The microsite: http://www.columbiacommunities.in/toseniorswithlove
Explaining the reason to launch the microsite, Dasgupta said the campaign needed to prod and nudge people to take an action, and hence, from an execution point of view, the brand actually wanted people to take a pledge to reply to messages sent by seniors no matter how busy they are in their daily lives.
The campaign took two months to complete. Dasgupta said that shooting remotely for the campaign was the biggest challenge for the brand. "Actor Boman Irani, who was roped in to be a part of the campaign, was shooting in Budapest, Hungary, when we approached him to do this for us. So, there were challenges in terms of timelines and also time zones. The script for the actor went through a few rounds of iterations because we wanted to ensure the message was simple enough, and yet personal enough for it to resonate with the audience," Dasgupta said.
She said, "Staying focused on the end goal of making this initiative a success, aiming for the best and ultimately a lot of teamwork, patience and perseverance helped us overcome these challenges."
The brand allocates 70% of its ad spends to digital channels. Dasgupta said, "Digital has, over a period of time, proven to be the most ROAS and ROI positive channel for us. Contrary to popular belief, today's senior citizens are quite digitally savvy and can be reached out over social media channels such as Facebook, WhatsApp, email and can also be targeted on news and other relevant portals through display ads. Given that the average time they spend on the internet has gone up significantly through the pandemic, in many cases replacing television, it makes sense for us to connect with them on digital channels, despite digital being seen as a reach channel as opposed to a frequency channel like television."
Within the digital ecosystem, Columbia Pacific Communities places its bets mostly on 'Search', followed by affiliate marketing, social media and display ads.
The brand has launched a product for seniors, Cards Against Uncertainty, on its website to sensitise people to the mental stress experienced by seniors amid the pandemic as well as to promote mental health and wellbeing among the elderly. The pack of 52 cards contains a unique tip and mood-enhancing suggestions on each card aimed at reducing stress, fear and feelings of despair. The tips range from simple suggestions such as listening to music or doing a yoga asana to something more unconventional like writing a letter to yourself or practising mirror meditation. Considering that not all seniors are tech-savvy, the pack of cards is available in both digital and physical formats and can be experienced or ordered from the microsite.
The brand collaborated with theatre artist Dolly Thakore for a Zoom session with seniors on August 21, 2021, to talk about how she wills herself to action and why she decided to author her debut book 'Regrets, None' at 78. Thakore touched upon the creative process and interesting experiences and learnings through her writing journey. She spoke about her career in acting and theatre and what role ageing played in her career.
The #ReplyDontReject and Cards Against Uncertainty initiatives have been launched on the sidelines of the ongoing third annual edition of Platform 2021, a 45-day virtual talent festival and community engagement initiative for senior citizens, organised by Columbia Pacific Communities to promote positive ageing and build social connect among its senior residents. Supporting the flagship initiative, Tata 1MG and Friends Adult Diapers have partnered with Platform 2021 as the official e-Healthcare Partner and Hygiene Partner for the event, respectively.
The two videos of the campaign will run across our social media channels and will be promoted across Facebook, YouTube and Instagram. The campaign will also find a place on our microsite and will be shared with the brand's entire customer base via email. The campaign videos will be played at the grand finale celebrations of Platform 2021 — a 45-day long inter-community talent hunt on World Senior Citizens Day.