"We Wanted People To Take A Pledge To Reply To Messages Sent By Seniors No Matter How Busy They Are" – Piali Dasgupta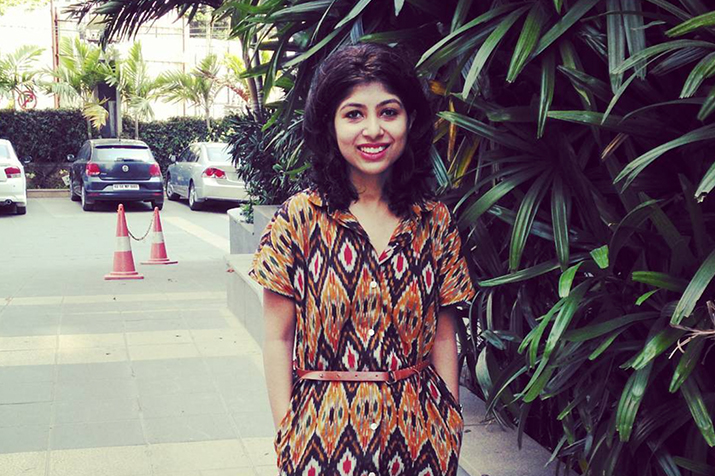 1. What is Columbia Pacific Communities' internal process of coming up with a marketing campaign?
At Columbia Pacific Communities, we plan between two and three brand campaigns a year, to take the brand philosophy of positive ageing forward.
One of them is planned on World Senior Citizens Day (August 21), which, for us, is one of the most important days in the calendar year.
For us, a brand campaign has to be conceived in a manner that says something extremely relevant or takes a step to make the lives of seniors better or unearths a powerful insight about them.
A lot of what we do here is insight-based marketing because the demographic and the category that we serve have several interesting consumer insights that are waiting to be unearthed.
Also, our attempt with each campaign is to change age-old perceptions about age and ageing in this country.
When we sit down to brainstorm about campaign ideas as a team, the fundamental question that we ask ourselves is will this campaign help shatter age-related stereotypes/change ageist attitudes and how will it make the lives of seniors in our country better?
So, in that sense, it's a simple enough process. For our performance marketing campaigns, however, it is more to do with our product offering and communicating the salient features of our product in an interesting manner to drive bottom-funnel objectives.
2.  What was your thought process when you were conceptualising the campaign – #ReplyDontReject. Please share the story behind.
The campaign is based on an interesting insight – which is, every time a senior citizen in your life sends you a meaningless forward like "Good Morning" or a motivational quote, etc, they are actually vying for your attention.
And it is their way of telling you that they miss you, and they wished you would talk to them, send them a message, or call them to check on them.
The campaign has been conceptualised by our integrated agency Famous Innovations. And the brief to them was: how do we sensitize more and more people towards the single biggest issue plaguing senior citizens today- loneliness?
This is more an initiative than a campaign. Recent data shows that 64.1% of India's seniors suffer from loneliness. Loneliness is the single biggest cause of death for senior citizens. And as a senior care brand, we felt that it was about time we drew everyone's attention to this global issue.
With this campaign, we want to reach out to the brand's secondary audience segment (the 25-40 age group) and encourage them to help seniors feel less lonely by connecting with them more often and not ignore their messages and attempts to reach out.
This World Senior Citizens Day, through this campaign, we hope to sensitize the youth on the acute loneliness seniors live with, and why the gift of time is sometimes the best you can give seniors.
From an execution point of view, we wanted people to take a pledge to reply to messages sent by seniors no matter how busy they are in their daily lives. So, we created a microsite (www.columbiacommunities.in/toseniorswithlove) within our website which would go live on August 21 (World Senior Citizens Day), where people can pledge to #ReplyDontReject.
The microsite will also have other initiatives planned for World Senior Citizens Day, including the launch of a unique product – Cards Against Uncertainty (a pack of 52 cards to help beat feelings of despair, stress, and fear) and also The Positive Ageing Report – India's first report on the changing attitudes on age and ageing, available to download for free for everyone.
3. Why did you decide to rope in Boman Irani and how it has helped the campaign?
Boman Irani embodies our brand philosophy of positive ageing. At 61, he is living his best life – acting, scriptwriting, enjoying being a grandfather, and being as productive as he possibly can. He is a true positive ager, looking at age as just a number and not letting it come in the way of his aspirations and dreams.
He is enjoying the golden years of his life to the fullest and inspiring millions to begin life at 60. He is a true symbol of our "positive ageing" philosophy which believes that you are only as old as you feel.
Boman also has a huge connect with the brand's secondary audience – people in the age bracket of 25 to 40, who we are trying to appeal to through this campaign. So, Boman was a natural choice for us.
4. What mistakes marketers should avoid when it comes to creating video campaigns or getting the communication right?
Whether it is a video campaign or otherwise, the first mistake marketers should avoid is to forget about the personality and the identity of the brand in a bid to hijack a trend. This particularly happens in moment marketing videos/content pieces.
Being authentic and staying true to your brand's target audience, personality, positioning, voice, and purpose is of utmost importance because today's consumers can see through anything that is not real and authentic.
We are living in an age of attention economy. The average human attention span is about 8 seconds today and is believed to be shorter than that of goldfish. Hence in a video campaign, telling a story and delivering an evocative message, sometimes within as little time as 15 seconds, and in most cases, in less than a minute, becomes imperative. And that's never an easy task, but one that has to be considered by all video marketers today. And finally, there is just too much clutter around us. All the time. There is never really a break from this clutter if you look at it from the consumer's point of view.
So, marketers need to think of effective ways of cutting through this noise and constant chatter and saying something only when there is something important enough to say.
According to me, a 3-point checklist that ticks the following boxes should be considered by all marketers.
– Is this a piece of content that will further your brand proposition/purpose/narrative and strengthen your positioning?
– Does it say something important/funny/witty/emotional enough to stand out in the clutter?
– Will it achieve at least one or more of your brand or business KPIs?
About Piali (in her own words)
I was your typical introverted child who was not really popular in school, was surrounded by more books than friends and hated Math and Science with equal passion.
I learnt classical dance like most Bengali kids, and also painting. I grew up in Calcutta, and left home and moved to Bangalore when I was 18. After college and university where I earned my Master's degree in Communication, I started my career in journalism.
I was a fashion journalist for a little over five years, spending a major part of that time with The Times of India. Given my Degree in Communication where you get exposed to various aspects of communication including Advertising, PR, Brand Communication and Marketing, Corporate Communication, and New Media, I wanted to explore other facets of Communication as well. Hence, I decided to switch over to the brand side, joining Myntra as their Fashion Editor to head their Content team.
At Myntra, I drove YouTube and blog content, building content as a strong component of the customer lifecycle and driving commerce through content.
Post Myntra, I moved to Amazon to set up social media for Amazon Fashion in India. I was also part of the core team at Amazon that worked on the Amazon India Fashion Week.
SapientRazorfish (Publicis Groupe) was my next stop where I headed their Bangalore team and was also their Creative Director, handling digital practices for brands such as Louis Philippe, Allen Solly, Peter England, People and Planet Fashion.
By then, I had spent a considerable amount of time in fashion and wanted to do something markedly different from it.
When the opportunity from Columbia Pacific Communities came my way, what excited me the most about it was a chance to build a brand and a category from scratch.
And in the past three years at Columbia Pacific Communities, while I have travelled a long distance, there is a long way to go in making the brand the region's most favoured senior living community operator.