'Senior Living Communities Are An Amalgam Of Real Estate, Hospitality And Healthcare', Mohit Nirula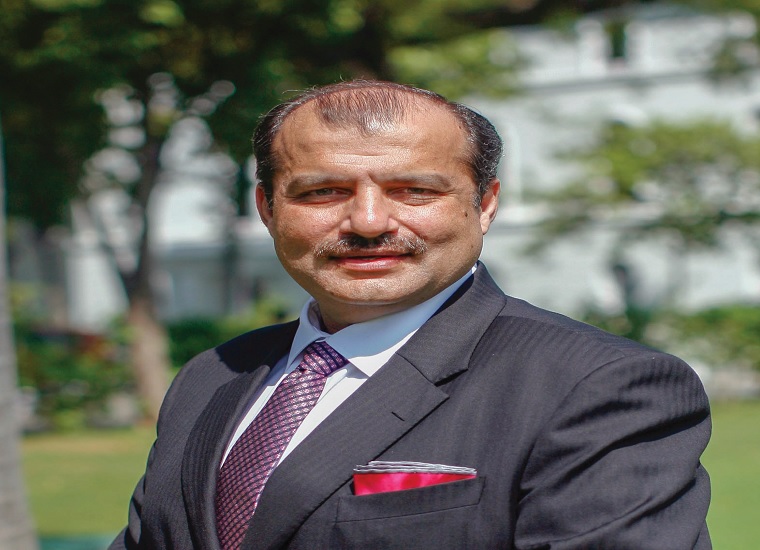 Columbia Pacific Management is the largest developer of senior housing in the United States.
It is involved in senior care business for 45 years across the US, UK, and France.
Due to the rapidly changing cultural relationship between parents and children, India offers a huge opportunity for senior care/living.
Read on for excerpts of the interview.
1. How are you planning on reinventing senior care in India?
Nothing would give us at Columbia Pacific Communities greater pleasure than changing the wholly undeserved perception of senior living communities being a solution for people who have "no option" to being the "preferred solution" for seniors living alone in mixed-family communities or in their homes.
2. Sensing the opportunity in the senior living market, many real estate developers in India investing in Retirement homes. What sets you apart from the competitors?
Senior living communities are an interesting amalgam of real estate, hospitality and healthcare.  Columbia Pacific Communities with its promoters' four-decade-long legacy in senior living, the hospitality-rich experience of the team in India and healthcare partners Columbia Asia Hospitals is the only complete solution provider in the country.
3. When it comes to the senior living sector, what challenges did you face in 2020 and how did you overcome those?
COVID-19 was the single biggest challenge for Columbia Pacific Communities and our 3,000 residents.  Our success in being able to ringfence our communities from the virus and the external environment was a consequence of the efforts of our wonderful ground operations team members, the support of the Resident Committees and the cooperation of our residents.
4. How did technology help with the challenges created due to the pandemic in 2020?
Technology-enabled communication allowed us to keep residents updated with medical protocols and protected from the large amounts of misinformation and disinformation that circulated during the early months of the pandemic.
Equally, digital video interactions kept residents connected with friends and family besides remaining engaged in community activities thereby ensuring that physical distancing did not result in loneliness.
Social media features such as Facebook Live helped us create engagement programmes that kept seniors meaningfully engaged. And technology platforms even helped us create a 100% digital talent hunt across our 9 communities during the pandemic.
5. While constructing senior living communities, what are the important things you keep in mind?
From a design perspective, it is very important that residents are able to access, use and enjoy all parts of the community throughout their stay – irrespective of the impact of advancing years on their mobility.
Furthermore, public spaces of a senior living community should be spacious and designed to ensure and encourage social engagement with residents being able to pursue their individual and common interests.
6. In a country like India, where the concept of a joint family still exists, how do you see the demand of senior living homes in the next 5 years?
High levels of education and increased career opportunities are taking children away from their parent's home cities.  Also, increasing life expectancy, better medical care means people are living longer and healthier lives.  The current gap between demand (200,000 homes) in urban India and supply (20,000 homes) is only expected to grow.
7. Right now, you have branches in Bengaluru, Chennai, Coimbatore, Puducherry & Kanchipuram. Which other cities are you planning to expand in India in 2021?
We would start construction on new projects in the cities of Pune, Chennai and Bengaluru in 2021 – 22.
8. Please tell us about your upcoming projects and plans in 2021.
Our next project in Bangalore, from the Joint Venture we have with Embassy Properties, is located in the 200 acres integrated township – Embassy Edge and is currently under design.
Also, in an advanced design stage is the project located in the south of Pune with Nyati Group, our joint venture partner in Maharashtra. The third project will be a Columbia Pacific development in Chennai.
9. Please summarise your 2020 with the help of 5 sets of numbers (in terms of growth, statistics, team etc).
One project launched, two joint ventures inked, three times increase in sales velocity, four times increase in organic traffic to our award-winning website and infinite blessings from our residents and their families.