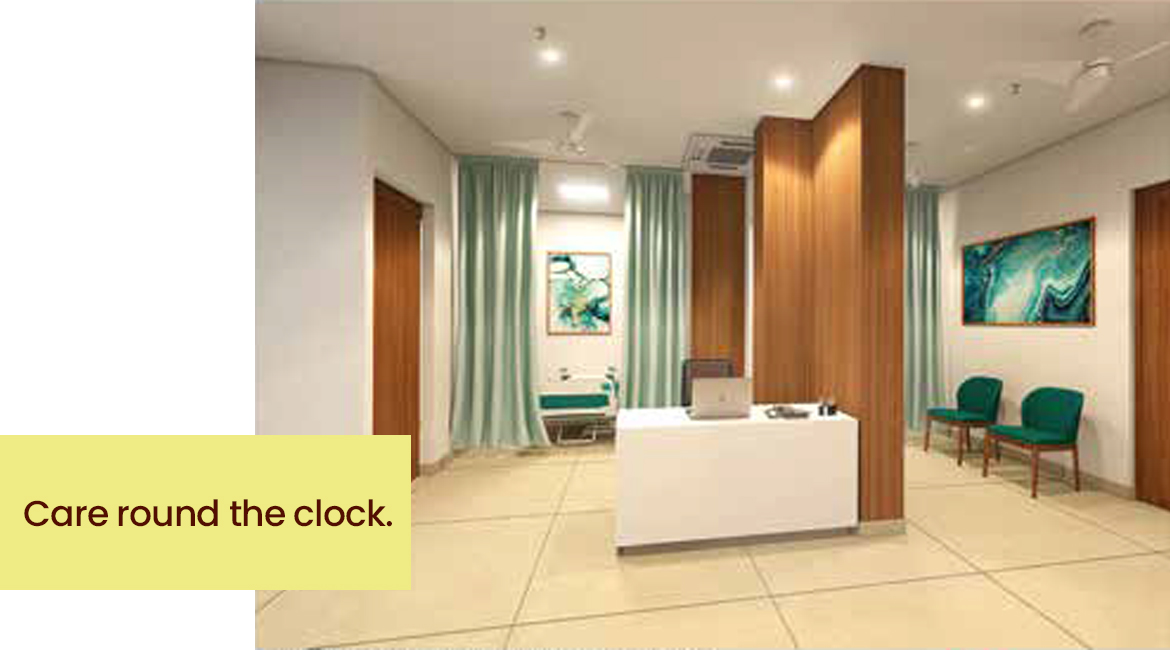 Serene Amara - Health Care
Health is not a walk in the park. It is the science of care that our healthcare centre has to offer. It is the reassurance that your loved ones seek the most. They need to know you are in good hands and the centre is equipped to do just that.
With an exam room and 2 beds, the healthcare centre offers a gamut of senior-focused services including health screenings, assessments and consultations with visiting health professionals from Manipal Hospitals, the second-largest hospital in the country and our official healthcare partner. Served by a qualified nurse and a dedicated ambulance service 24/7, the centre is regularly visited by doctors who are available on call for any emergency or support.
In addition to this, as a resident of Serene Amara by Columbia Pacific, you also get preferential access to healthcare facilities at Manipal Hospitals across Bengaluru.
Hello 👋