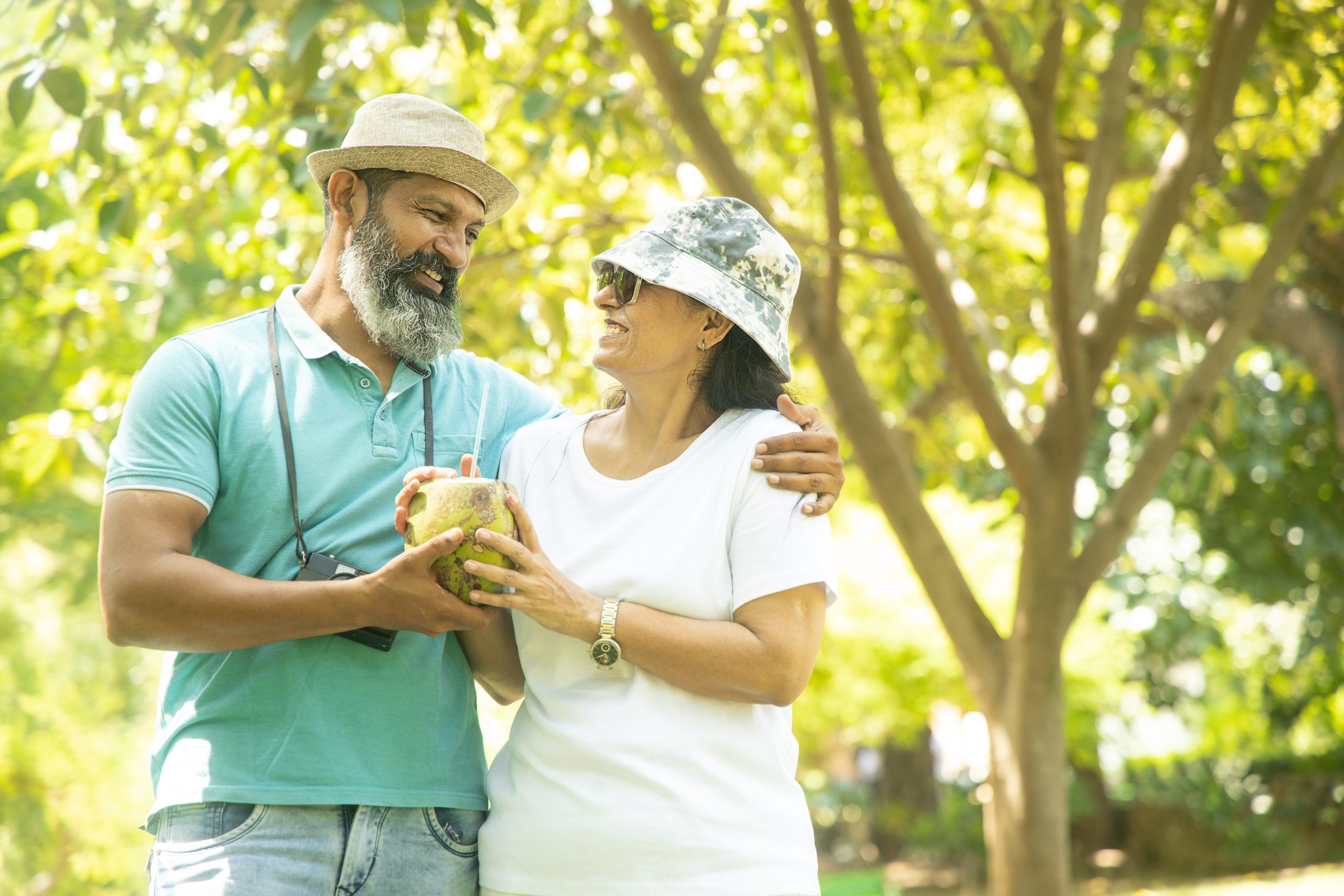 Best ways to handle and prevent travel-related stress and anxiety for seniors
May 15, 2023
Categories : Senior Living | Senior Living Guide
Travelling can be an exciting way to see the world, encounter new cultures, navigate unfamiliar streets, and meet new people. The experience of travelling can be wholesome and rewarding. However, travel stress can make your journey less enjoyable and even prevent you from having a fulfilling travel experience. Fortunately, there are ways to manage travel anxiety effectively, so you can travel confidently and without anxiety. As one of the leading senior living communities we share with you some of the useful  tips for handling travel-related stress and anxiety:
1. To effectively manage your travel-related stress, the first step is to identify the specific cause or causes of your anxiety. It could be a single factor or a combination of factors that give rise to your stress. Pinpointing the root cause of your anxiety can help you address the issue more effectively. For example, if you have a fear of heights or flying, it might not be best to travel by airways, at least initially. Similarly, if you fear getting lost in an unfamiliar city, you can address the issue by studying the topography of the place and referring to a map. By identifying your specific fears and concerns, you can develop strategies to manage them effectively and enjoy your travels with greater peace of mind.
2. Many people experience severe anxiety right before a trip, which can cause panic attacks. If you are prone to such anxiety, it is helpful to plan ahead. This involves making all necessary arrangements, such as booking your hotel and arranging transportation well in advance, to avoid the stress of last-minute arrangements. Planning ahead also enables you to feel more in control of the situation and prepares you for your trip. You can research your destination, check the weather forecast during your visit, and book local transportation and tourist attractions in advance to avoid long waits at ticket counters. Additionally, booking accommodation and transportation in advance can help you save money and avoid surges in prices during peak seasons. Overall, taking the time to plan ahead can help you alleviate pre-trip anxiety and ensure a smoother, more enjoyable travel experience.
3. Checking in early can save you from the hassle of waiting in long lines and give you plenty of time to generate your boarding pass at the airport or find your seat on a train. You can also take advantage of web check-in facilities offered by many airlines to check in online before arriving at the airport. Arriving early at the train station can also help you identify the platform or compartment for your seat. By checking in early, you can reduce pre-travel stress and have more time to settle and relax before embarking on your journey.
4. If you are aware of your travel-related stress, there are different relaxation techniques such as deep breathing and meditation, which can help reduce stress and anxiety. These techniques can soothe your nerves and prevent panic attacks during overwhelming or stressful situations. For example, if you feel nervous while on a plane, you can close your eyes and take slow, deep breaths until the plane takes off. You can also listen to music on your phone while in flight mode. Also, you can download a relaxation or mindfulness app to your phone to use during your travels.
Looking for senior citizen luxury homes in South India? 
Explore our luxury retirement homes in South India. Our senior living communities are specifically designed to offer residents the opportunity to continue living their lives with meaning and purpose, while maintaining a sense of connection to the things that are most important to them. These facilities are carefully designed to provide a comfortable, safe and supportive environment where seniors can maintain their independence, pursue their passions and hobbies, and enjoy the company of others. Whether it is engaging in social activities or simply relaxing in their own private space, our retirement homes are designed to help residents live their lives to the fullest. To know more, call us at +918884555554.
Relavent tags : Best luxury senior living | best senior living communities