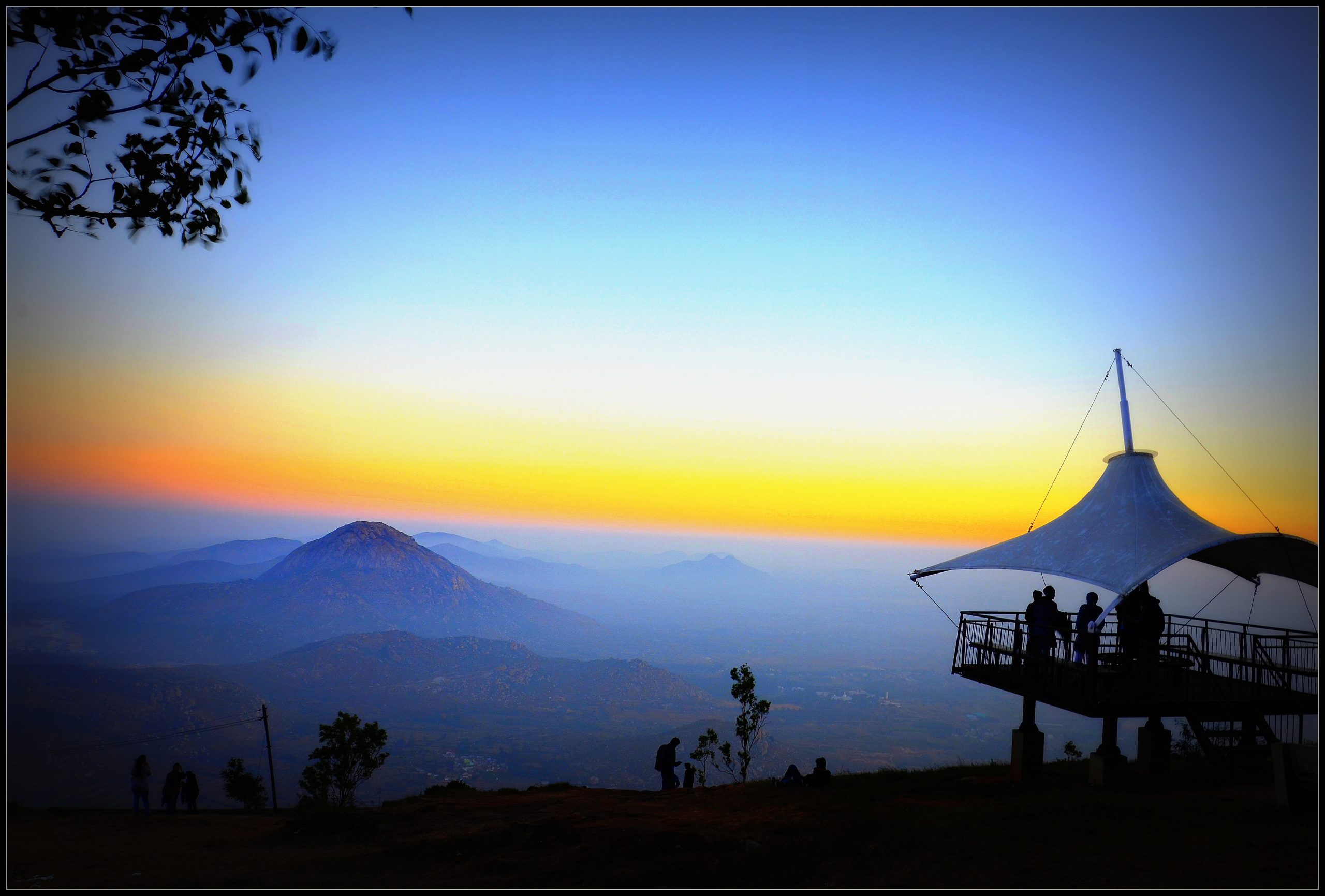 Hill stations near Bangalore that seniors can consider visiting. List curated by one of the best retirement homes in Bangalore
September 25, 2023
Categories : Senior Living | Senior Living Guide
For seniors looking for a peaceful escape from the bustling city life of Bangalore, nearby hill stations offer a perfect retreat. These hill stations not only provide a pleasant climate and breathtaking natural beauty but also offer a serene environment that promotes relaxation and rejuvenation. As one of the leading retirement homes in Bangalore, we share some of the insights into best hill stations near the city that are perfect for seniors.
1. Coorg, is known for its coffee plantations, misty mountains, and scenic beauty. Seniors can enjoy leisurely walks through the coffee estates, visit the famous Abbey Falls, and explore the historical Madikeri Fort. Coorg's pleasant climate and picturesque landscapes make it an ideal destination for seniors seeking tranquillity and natural beauty.
2. Ooty, located in the neighbouring state of Tamil Nadu, is a hill station with extremely pleasant weather almost throughout the year. Seniors can enjoy the scenic train journey that takes them through the picturesque landscapes of the Nilgiri Hills. They can also enjoy the beautiful Botanical Gardens and take in the truly spectacular view from Doddabetta Peak.
3. Wayanad, situated in the Western Ghats of Kerala, offers a blend of scenic beauty and cultural heritage. Seniors can visit attractions such as the Edakkal Caves, which feature ancient rock art, and the serene Pookode Lake. Wayanad's tea and coffee plantations, spice gardens, and wildlife sanctuaries offer opportunities to seniors to reconnect with nature.
4. Yercaud, nestled in the Shevaroy Hills of Tamil Nadu, is known for its pleasant climate and scenic beauty. Seniors can visit the serene Yercaud Lake, take a leisurely boat ride, and explore the lush greenery of Anna Park. The calm and peaceful atmosphere, coupled with beautiful viewpoints such as Pagoda Point and Lady's Seat, make Yercaud an ideal destination for seniors seeking relaxation and rejuvenation.
5. Nandi Hills, located a short distance from Bangalore, is a popular retreat for nature lovers and history enthusiasts. Seniors can witness breathtaking sunrise views from the Nandi Hills viewpoint, explore the historic Nandi Fort, and visit the ancient Bhoga Nandeeshwara Temple and Arunachaleswara Temple. The pleasant climate, scenic landscapes, and proximity to Bangalore make Nandi Hills a convenient and rejuvenating getaway for seniors.
6. Chikmagalur, renowned for its coffee plantations and misty hills, is a serene hill station in Karnataka. Seniors can enjoy the pleasant climate, take leisurely walks through the sprawling coffee estates, and visit attractions such as Mullayanagiri, the highest peak in Karnataka and Sringeri Mutt. Seniors can also visit Sri Veeranarayana Temple, Hebbe Falls, and Hirekolale Lake. The peaceful environment makes Chikmagalur an ideal destination for seniors seeking tranquillity amidst nature's beauty.
7. Kodaikanal is one of the prettiest hill stations in Tamil Nadu and it offers several interesting sights and activities for seniors. For instance, Kodai Lake is a serene spot that is the perfect place for seniors to enjoy some peace and quiet. For seniors interested in absorbing breathtaking sights, Coaker's Walk offers stunning panoramic views of the Western Ghats.
For seniors who cherish the freedom to travel, residing in retirement homes provides an unparalleled sense of ease. Leading retirement communities have 24X7 security personnel and CCTV surveillance systems. This ensures that the homes remain safe and well-guarded while seniors explore the world. Also, the maintenance services offered by the senior living communities ensure that seniors can travel without the nagging concerns of property upkeep.
Looking for the best retirement homes in Bangalore? 
Explore our senior citizen homes in Bangalore. Seniors can rest easy knowing that they are in a space that prioritises their safety above all else, allowing them to enjoy their golden years with peace of mind. To know more, call us at +91 8884555554.
Relavent tags : best retirement home | best senior living communities