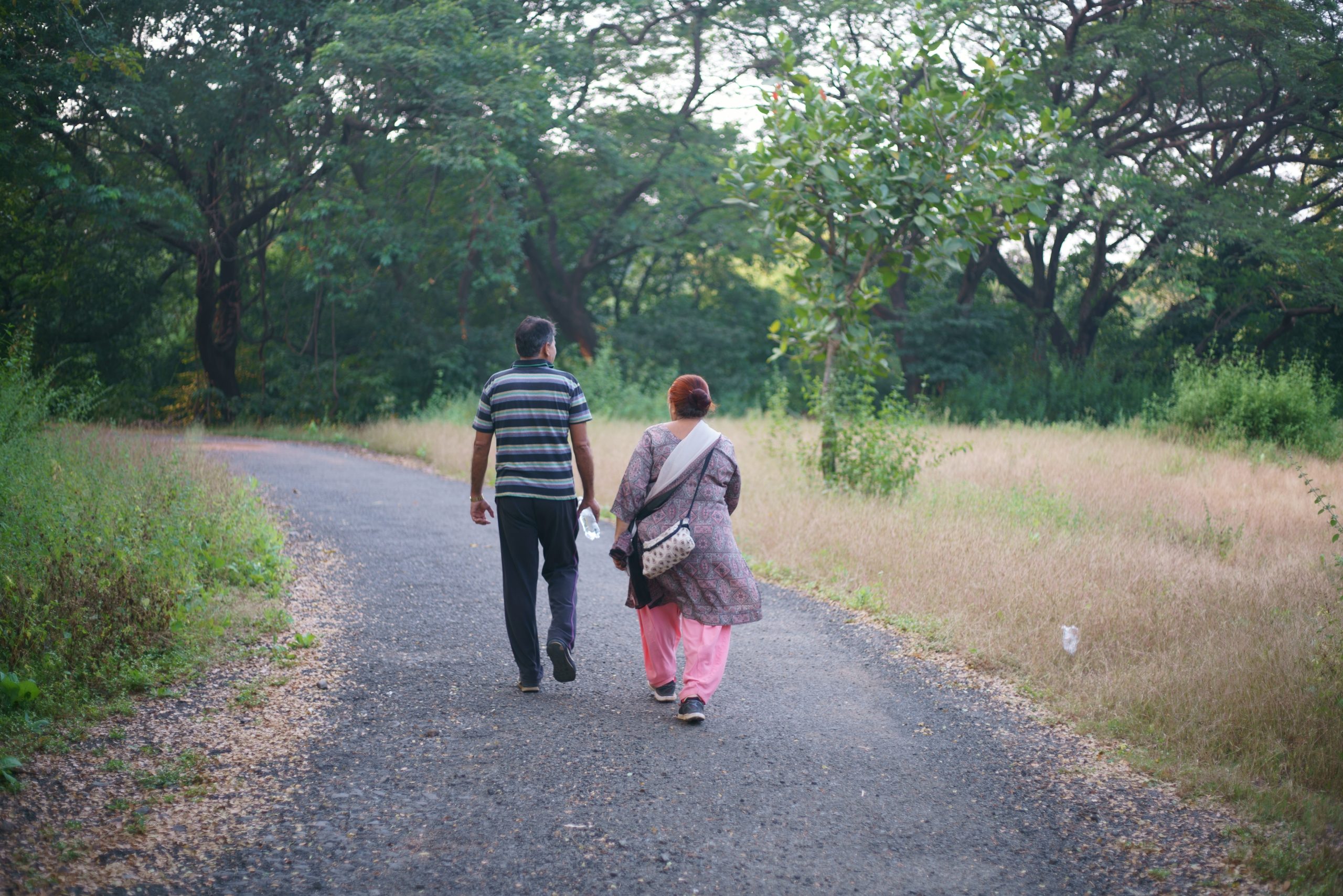 Are you new to power walking? Here are some useful tips by one of the leading retirement homes in Bangalore
November 22, 2022
Categories : Senior Health Tips
Walking is one of the simplest forms of exercises. If you are a senior, you can include walking in your daily routine. It has the potential to improve your health and well-being in many ways. Power walking has become quite popular these days. Wondering what power walking is? Here are some useful insights on power walking curated by one of the leading retirement homes in Bangalore: 
1. What is power walking?
Power walking means walking at a vigorous pace. In power walking, you should maintain a walking speed in the upper range of what a normal walk is for you. Generally, 3 mph to 5 mph is considered a good speed for power walking.
2. Why is power walking gaining popularity?
It has been found that taking more steps per minute can help to regulate insulin levels and body mass index. However, this does not mean that moderate-paced walks should be neglected in favour of power walking. Moderate-paced walks have their unique benefits such as reducing stress and promoting relaxation. You should combine normal walking with power walking to make sure that you are not too exhausted.
3. Benefits of power walking
Power walking helps support stronger muscles, especially the leg and abdominal muscles. It has been found that brisk walking improves cardiorespiratory fitness and muscular strength, which is good for overall health.
4. How to get started with power walking?
To get started with power walking, you can try the following things:
Try power walking intervals: Alternate between walking at your usual pace and walking faster for a minute or two.
Increase pace slowly: You can gradually increase your speed as you get more comfortable with power walking.
Maintain the right posture: It is important to maintain good posture while you are walking by keeping your head up and your shoulders back.
Get the right gear: Good shoes are essential for power walking; they should have good arch support and a flat sole. Make sure that your shoelaces are tied to avoid tripping.
5. What is better: power walking or regular walking?
Power walking is a great option if you are short on time but still want to get a good workout. You can burn more calories and tone your muscles in a shorter period of time with this form of walking. However, if time is not a constraint, go for a regular walk to burn calories. If you are stressed or anxious, it is recommended to go for moderate-paced walking.
Are you looking for the best retirement homes in Bangalore?
Our retirement homes in Bangalore are a walkers' paradise. Whether you love strolling or taking brisk walks, our well-maintained community garden is the perfect place to be. The rubberised surface will provide you with a safe path through grassy areas. For those of you who love working out indoors, we have a fully equipped gym and indoor games room. To know more about the senior citizens' monthly payment in our retirement homes in Bangalore, call us at +918884555554.
If you want to know how to choose the best retirement home, here's a buyer's guide that you will find useful.
Relavent tags : Rretired homes in Bangalore | Senior citizens monthly payment retirement homes Bangalore