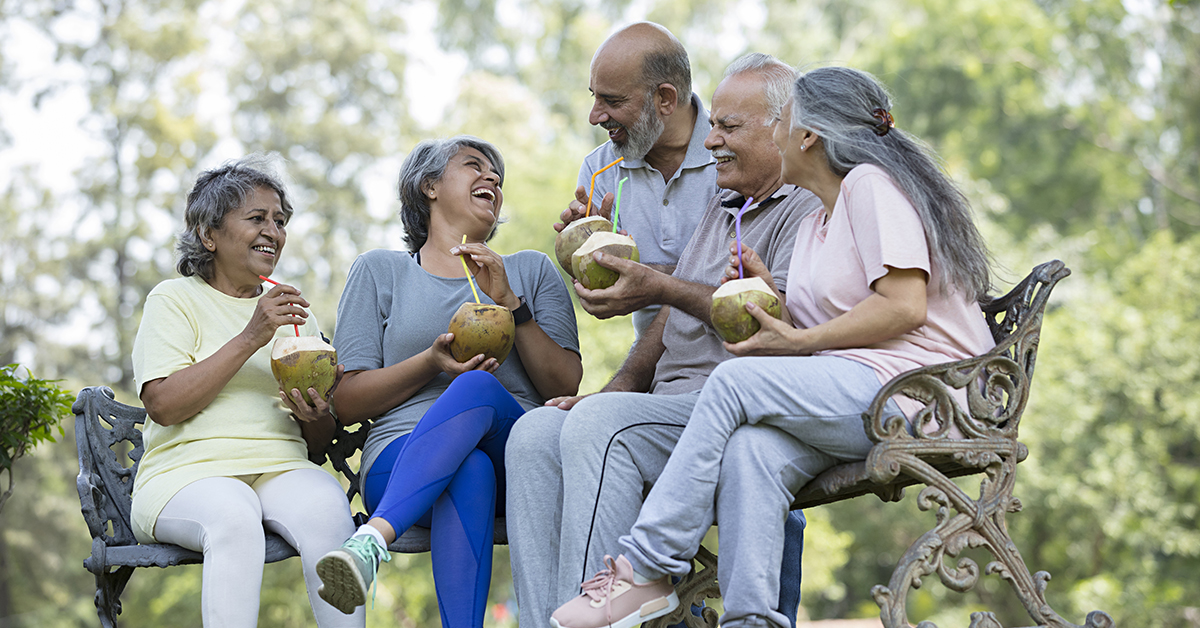 How the best rated senior living communities are promoting mental well-being?
December 6, 2020
Categories : Senior Health Tips
Ageing comes with life changes that are often difficult to cope with. Certain life events may lead to feelings of isolation and loneliness among seniors. Here are a few things that best rated senior living communities are doing to make residents feel more positive about themselves:  
1.Vibrant community spaces: As people age, it can get difficult to maintain close relationships with old friends because of many constraints. To address that, some of the best rated senior living communities like ours have designed vibrant common areas where residents can easily strike a conversation and bond over food. Our clubhouses act like the axis of the community where the residents can discover new hobbies and interests and meet new people. The dining halls are spacious where residents can catch up with each other.  
2.Health and wellness programs: Being physically active is not just good for physical health but it can also improve the mental well-being. Regular exercising helps the body release hormones that reduce stress and boost overall mood. Some of the best senior living communities take a holistic approach towards physical, mental and emotional well-being. We are proactive about preventive health care. Vital parameters of our residents are monitored periodically, along with regular health screening. The wellness centre has fitness instructors under whose guidance the residents exercise. Well-equipped gyms have trained and experienced staff to help.  
3.Activity calendars: Being a part of a community helps boost self-confidence and raise self-esteem. Community events present a great opportunity for seniors to form new friendships, learn new skills, and be a part of something that interests them. Our activity calendar at Columbia Pacific Communities offers a wide array of activities including yoga, meditation, group exercise, music and movie screening, educational workshops, and outings. 
Spend your golden years the way you desire. Our retirement communities offer an array of unmatched senior-friendly amenities that are focused on physical, mental and emotional well-being of the residents.   
Relavent tags : Best rated senior living communities