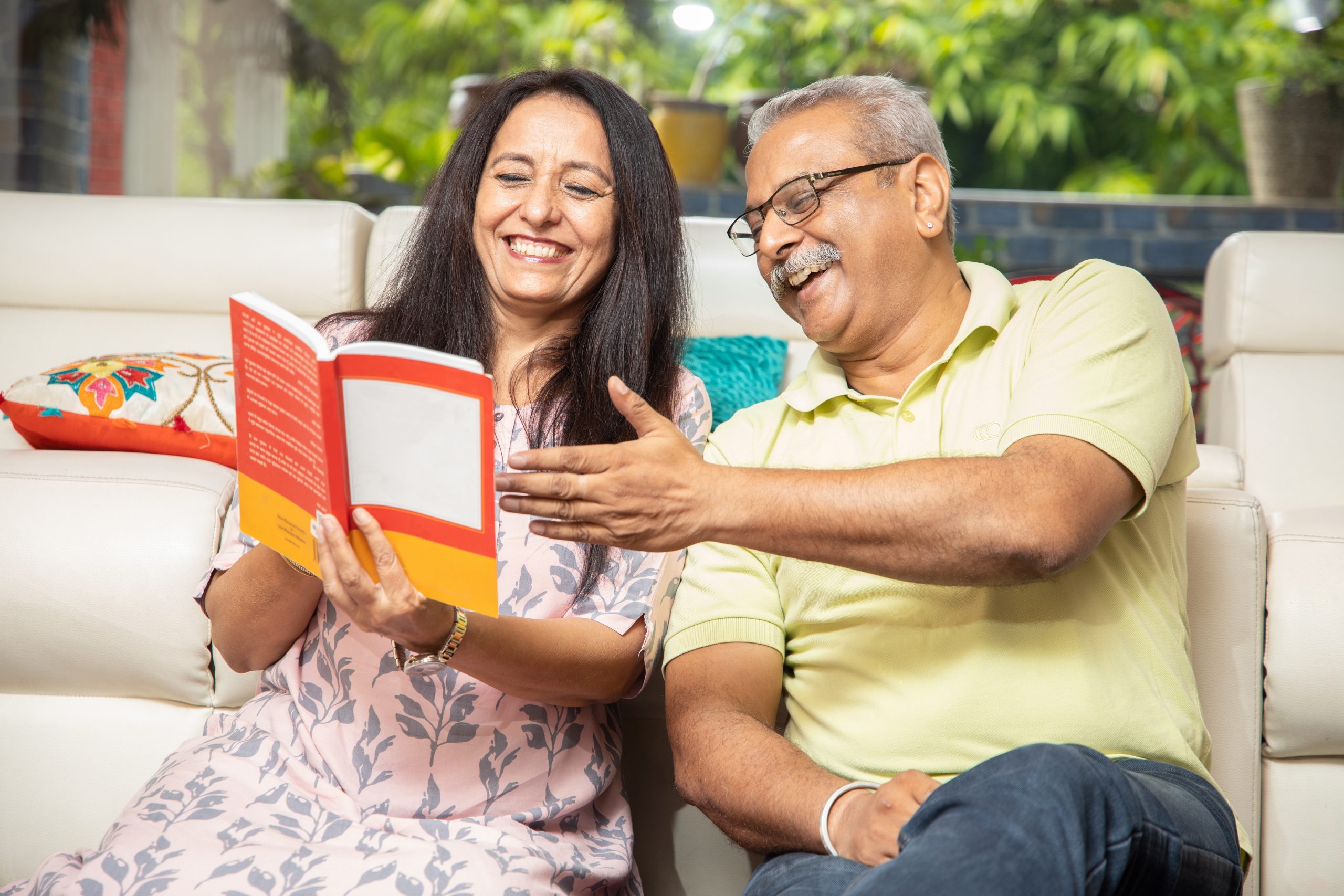 How to keep book club meetings engaging and productive for seniors?
April 21, 2023
Categories : Retirement Homes For NRI
Book clubs are a great way for seniors to make new friends and share their love of reading with others. Many book clubs meet monthly and help seniors fight social isolation by providing them with companionship and intellectual stimulation. If you are hosting book club meetings for seniors and are looking for tips on how to keep the meetings engaging and productive, here is a useful read.
Decide the format of the meeting: Deciding the format of a book club meeting for seniors can depend on different factors, such as the size of the group, the interests of the seniors, and the availability of resources.
Keep your book club's schedule steady: Schedule the meetings for the same day and time each month. If a meeting is cancelled, reschedule it immediately rather than waiting until next month.
Select the location: If your book club is in person, location plays an important role. If your senior members enjoy hosting at their homes, you can task everyone with bringing a snack or drink of choice so there is less burden on the host. You can also meet at local cafés or in your local library.
Select the books: Book clubs take different approaches when choosing which books to read each month. Many book clubs have rotating leadership, where each member takes a turn selecting the next book to read. Another method for choosing the next book to read in a book club is to have each member suggest a few titles, followed by a ranking process where everyone votes for their top choices. This method ensures that all seniors are included in the selection process.
Craft meaningful and thoughtful questions for discussions: To make your book club meetings more engaging and productive, it is important to have thought-provoking discussions. While it is okay to go with the flow, having a clear direction for the conversation can help ensure that seniors leave with a deeper understanding of the book. One way to start the discussion is by asking each member to rate the book. This allows everyone to share their initial thoughts and opinions before diving into a more in-depth conversation. While some books may have suggested discussion questions at the end, it is always a good idea to have additional questions prepared. These questions should be open-ended and encourage seniors to think critically about the book's themes, characters, and plot. Having a variety of discussion questions can also keep the conversation lively and engaging. Consider asking questions about the book's relevance to current events, how the story impacted each member personally, or even hypothetical scenarios based on the book's plot.
Themed snacks and decor: Theme-based snacks and decorations can add to the overall atmosphere of a book club meeting, making for a more memorable reading experience. Food and drink can provide a unique way to enhance the theme of an event. For example, if the seniors are reading a book set in Italy, serving Italian food makes them feel like they are visiting that country. Similarly, if the story is set in a certain time period, including foods and drinks popular during that era can add authenticity to the reading experience.
Many retirement communities have book clubs for seniors that offer an engaging and enriching experience for seniors. These book clubs provide a unique opportunity for seniors to socialise with like-minded individuals, explore new literature, and discuss a variety of topics in a relaxed and supportive environment.
Looking for senior living communities for NRIs that promote positive ageing?
Explore our senior living communities for NRIs. We understand the importance of social connections and intellectual stimulation for seniors, which is why we host book clubs, art workshops, guest lectures, and other mentally stimulating activities. To know more about our services and amenities, call us at +91 8884555554.
Relavent tags : Best retirement homes for NRIs | Retirement homes for NRIs | Senior living communities for NRIs