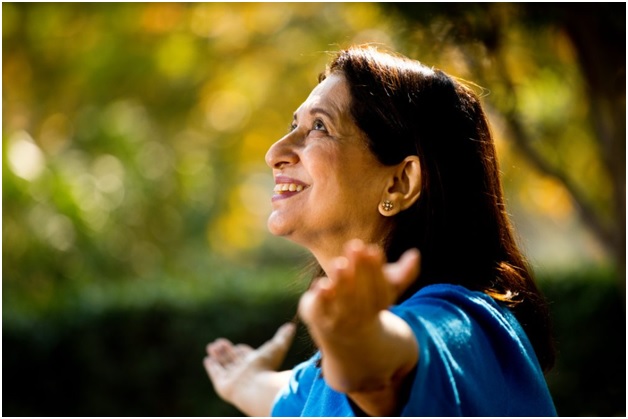 Learning to be positive: useful insights for seniors
July 9, 2022
Categories : Positive Ageing
When you are able to let go of worry, you can forge meaningful relationships with loved ones, find a bigger purpose in life, and nourish your inner being. Also, being positive has many health benefits. For instance, a 2017 study found that a higher degree of optimism was linked with a lower mortality risk. If you are learning to be positive, you will find the following insights useful:
Start your day with positive affirmations:
Using a powerful and positive statement to start your day can help you be more positive and confident. Positive affirmations make your behaviour more positive and more action-oriented. You can read books on positive affirmations, or you can use daily positive affirmation apps that instantly lift your spirit.
Stay clear of negative thoughts:
It is natural to find yourself lost in a loop of worry and concern sometimes. However, if you are finding yourself continually over-analysing a past event or worrying about the future, it is time to take steps to overcome negative thoughts. Instead of focusing on negative thoughts, replace them with positive thoughts.
Count your blessings:
Feeling grateful and appreciative of the good things in your life can help you remain positive. Start a gratitude journal and write down good things as they happen. Practise gratitude by showing appreciation to someone who did something nice or by helping someone. According to a study, those who keep gratitude journals are likely to be happier and more optimistic than those who do not.
Spending time in nature: 
The very sight of flowers makes people smile. It has been found that spending time in nature boosts positive thinking and reduces stress. Whenever you are feeling a bit low, walk around your local park or explore your neighbourhood.
Looking for gated communities in Puducherry that promote positive ageing?
At our senior living communities, we believe that age is just a number. Our gated community in Puducherry lets our residents enjoy a worry-free retirement lifestyle. Spread over 35-acres of land, our senior living community has different types of villas. Surrounded by lush greenery and pristine lakes, this senior living community offers seniors a serene home and a vibrant community. To know more about amenities and services at our gated communities in Puducherry, call us +918884555554.
Relavent tags : Positive ageing | Puducherry