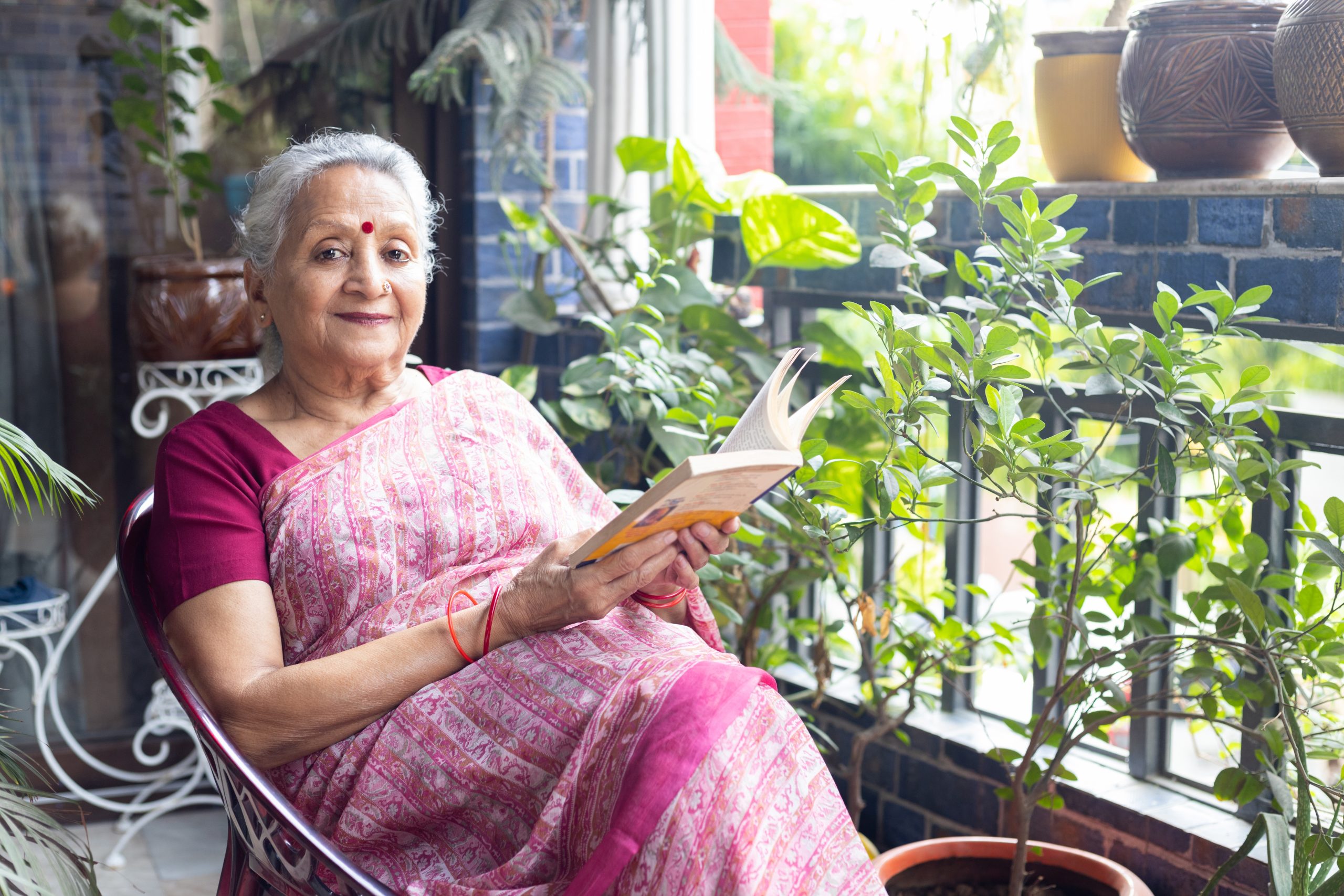 Embracing positive ageing? Here are some books on personal growth that you must read
December 10, 2022
Categories : Positive Ageing
If you are seeking to embrace positive ageing, grabbing a few inspirational books on personal growth is a good idea.  Reading inspiring books will fill your mind with uplifting thoughts and concepts.  Not just that, many books on personal growth come with exercises and prompts that get you thinking about the choices you make in your daily life. As one of the leading retirement homes in India, we share with you a list of books on personal growth that you must read to understand positive ageing:
1.The Richest Man in Babylon by George S. Clason:
If you are looking for financial wisdom, this book is for you. In this book, the author shares how Babylonians managed their wealth and what readers can learn from them. The book underlines that often people confuse making money with creating wealth. The two are different — making money is done to achieve short-term financial success while attaining wealth involves longer-term goals. Although published in 1926, the book is still one of most-read books on personal finance.
2. You Can by George Matthew Adams:
 Written to promote personal growth and well-being, this book offers practical advice on leading a fulfilling life. The book talks about a wide range of topics such as how sitting for an hour in silence can shape your creative vision or how you could use time better to have a more productive day. The book asserts that you can do anything you set your mind to — all you need is determination.
3. What Are You Hungry For? Deepak Chopra:
 Written by the bestselling author and endocrinologist Deepak Chopra, this book is not a traditional weight loss book. It deeply explores the relationship between eating and emotions. The book uses scientific research to show how overeating is associated with hunger for love and self-esteem. The book says that by changing how eating is perceived, people no longer have to rely on fad diets to maintain their ideal weight. Although the book offers a regimented recommendation on what to eat, it also digs deeper into the reasoning behind the desire to eat.
4. Think Like a Monk by Jay Shetty:
 Inspiring and empowering, this book shares how monks find happiness and meaning through self-awareness. From creating effective morning and evening routines to developing an impactful gratitude practice, this book offers you actionable steps to train your mind for peace and purpose everyday.
5. Here, There and Everywhere by Sudha Murty:
 Do you think that you are too old to do something? Well, Sudha Murty started writing books (in English) at the age of 50. To date, she has scribbled many short stories, children's books, fiction, novels, and a lot more. This book is an excellent read if you are looking for inspiration. The book captures the author's literary journey and how she wrote over 200 books across genres and languages. The trajectory of the author's personal growth is inspiring.
Looking for retirement homes that make it easy to embrace positive ageing?
Our retirement homes in India help you live full and meaningful lives. A wide variety of wellness programmes, a calendar of events, and quality dining options are curated to nurture mind, body and spirit. With the on-site team taking care of maintenance and household chores, you have the freedom and choices to celebrate your retirement life the way you like it. To know more about our senior living communities, call us +918884555554.
Relavent tags : Positive ageing