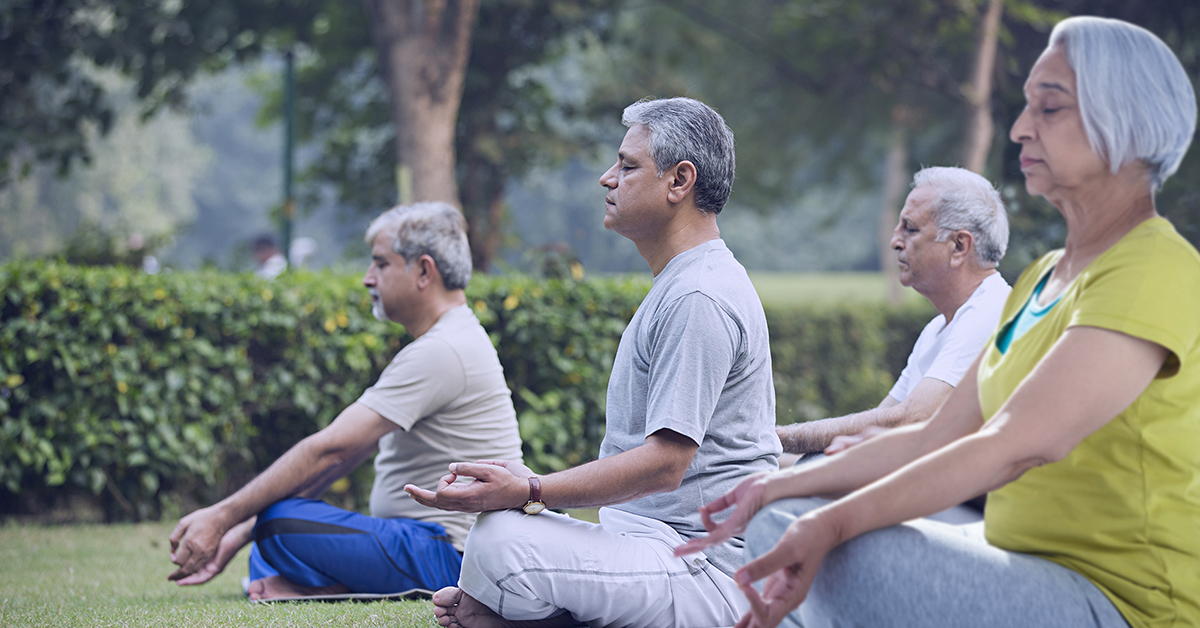 Senior Citizen Homes: How are They Promoting The Physical Benefits of Getting Outdoors?
March 30, 2021
Categories : Senior Health Tips
When it comes to outdoor exercises, the benefits are many. Outdoor exercise is a way to
get your vitamin D through sunlight
. Those suffering from vitamin D deficiency are at an increased risk of suffering from osteoporosis and heart disease. There are
studies
that indicate that exercising outdoors is likely to be more beneficial to mental health than indoor activities. Exercising in the natural environment can have positive effects on self-esteem and improve one's mood.
Senior citizen homes in India like ours understand the benefits of outdoor exercise and that's why we offer a wide range of physical activities that can be performed outdoors, such as:
Yoga classes:
By practising yoga in the open, you can enjoy the beautiful weather and at the same time maintain an active lifestyle that promotes good physical and cognitive health. When practising outdoors, your mind has to focus differently than it would do in a studio or a room. The day at our senior living communities starts with yoga classes and stretching exercises.
Outdoor meditation:
Have you ever wondered why meditation retreats are located in the mountains or in the deep forest? Well, there are many benefits of meditating close to nature. Our senior citizen housing facilities are designed to help our residents enjoy lush green landscapes ideal for relaxed walks, meditation and socialising while enjoying the fresh air.
Walking and jogging paths:
Going for a daily walk offers significant mental and physical benefits. Walking outdoors improves mood and triggers positive feelings. Taking a walk outside also helps to declutter one's mind and get new ideas. Keeping the safety of our residents in mind, we have senior-friendly walking and jogging paths.
Aerobic decks:
The importance of outdoor exercise and fitness cannot be emphasised enough. Those who have a patio, a deck, or even a driveway should take advantage of it and exercise in fresh air. Our select senior living communities have open aerobics decks so that our residents can exercise outdoors.
Tips to exercise in the open
Avoid the hottest part of the day. Exercise outside in the morning or evening.
Wear sunscreen to protect your skin from the UV rays. Don't forget to don your hat.
Wear clothes that are loose and comfortable. If you are running or biking, avoid loose pants that could get tangled up in the pedals or your feet.
Relavent tags : senior citizen homes in India