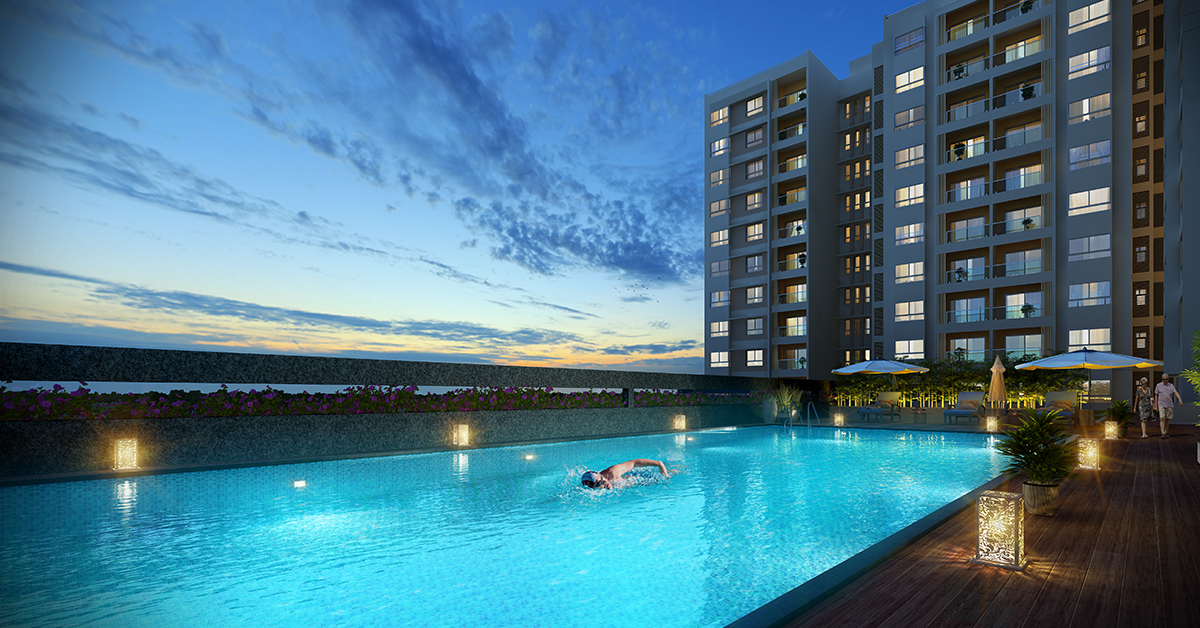 Seniors Who Swim Enjoy Many Health Benefits
September 21, 2020
Categories : Senior Health Tips
Exercise offers several health benefits to people of all ages, including seniors. But one exercise that particularly benefits seniors is swimming. Being a low-impact exercise, it doesn't exert too much pressure on the joints, making it an ideal exercise for seniors. To make sure that our residents benefit from swimming, some of our senior living communities in India have swimming pools with non-slip vitrified tiles all around them. Swimming is a complete work out for seniors. Here are a few of the health benefits that swimming offers to seniors:
Improved cardiovascular health: Swimming is great for your cardiovascular health. Regular swimming helps you lower your blood pressure by making your heart more efficient in pumping the blood. The improved blood circulation reduces the risk of heart disease.
Increased flexibility: Stretching exercises help the body regain flexibility. Swimming is an overall workout that promotes flexibility in your legs, arms and neck. The strokes and motions used in swimming help naturally relax the muscles and alleviate back pain.
Weight management: As you age, your metabolism slows down, making it difficult for you to lose weight as easily as you could have done earlier. Regular swimming helps in improving metabolism. The good thing about swimming is that you not only shed calories but also get toned muscles, giving you a better posture. As swimming is an exercise that is easy on the joints, it is ideal for those who suffer from joint pain and stiffness.
Improves mental health: Swimming is a little more fun than lifting weights in the gym for many people. Swimming is a great way to socialise. When done with friends, swimming can be fun. Being in the water has positive effects on the overall mood of a person.
Whether it's swimming or enjoying light exercises in the gardens, our senior living communities help our residents enjoy an active life. The wellness programmes at our senior living communities are designed by trained physiotherapists. We take a holistic approach towards the overall well-being of our residents.
Relavent tags : leading senior living communities in India