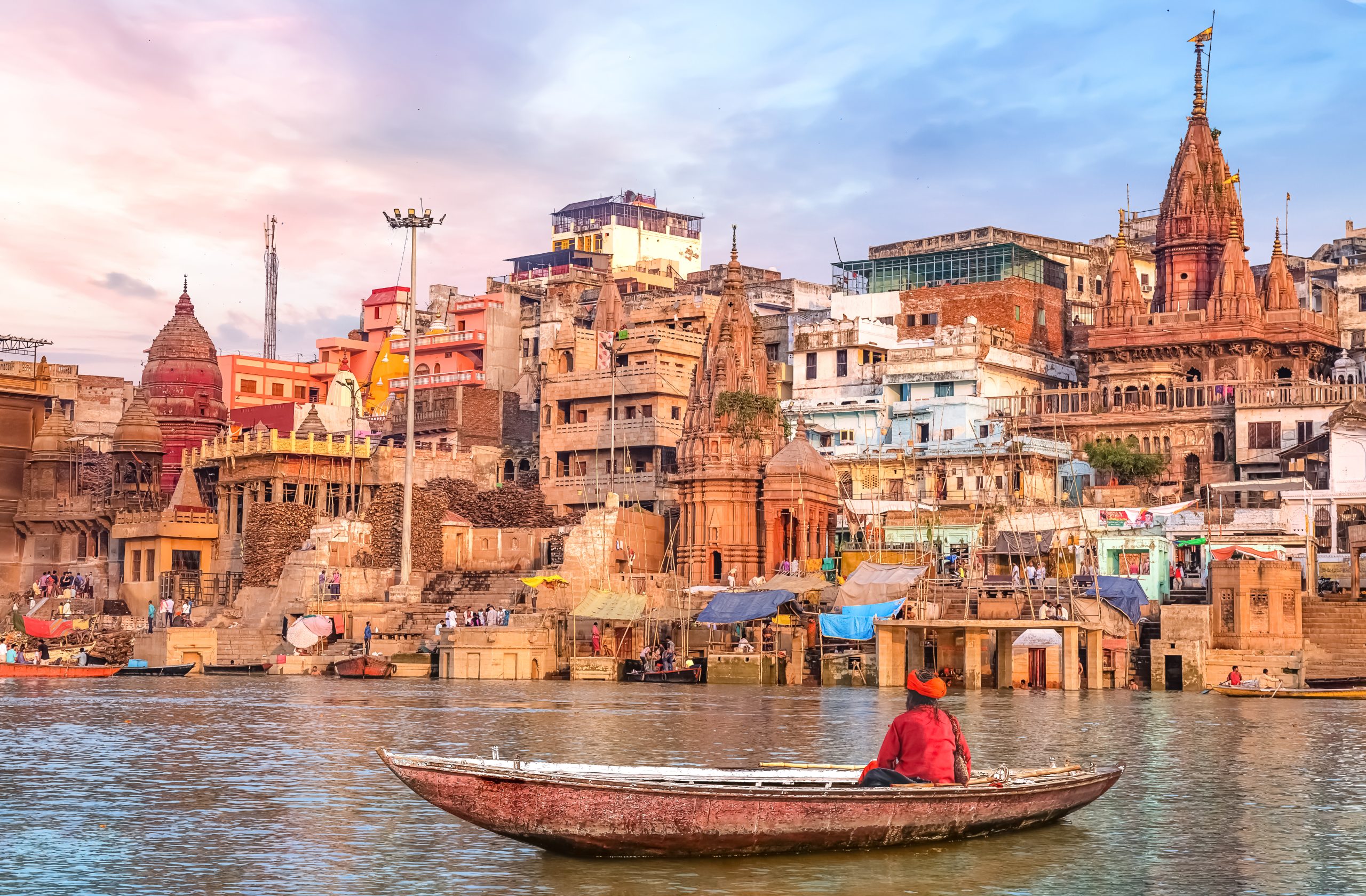 Spiritual cities offering divine connection for seniors: list curated by one of the leading senior citizen apartments in India
August 24, 2023
Categories : Senior Living Tips
Spiritual cities in India are known for their rich religious heritage, profound cultural significance, and the presence of sacred sites and temples. These cities offer a wide range of opportunities to seniors to participate in activities that cultivate inner peace, mindfulness, and a profound spiritual connection. We have curated a list of spiritual cities that offer a supportive and nourishing environment for seniors to grow and explore their faith:
1. Varanasi: Varanasi is revered as one of the holiest places in India, drawing countless pilgrims and spiritual seekers. The city's fame lies in its iconic ghats. Each day, thousands of individuals congregate at these ghats to partake in religious rituals and ceremonies, creating a vibrant atmosphere of devotion and spirituality. Seniors can visit Kashi Vishwanath Temple. It is one of India's oldest and holiest temples dedicated to Lord Shiva. Seniors can visit Assi Ghat, a serene riverbank destination in Varanasi. Also, they can visit Dasaswamedh Ghat. At Dasaswamedh Ghat, the Aarti is performed on a grand scale, with hundreds of lamps being lit and the river being filled with the sound of chanting. Seniors can participate in the Aarti and connect with their inner spirituality.
2. Rishikesh: Rishikesh, a city renowned for its spiritual significance, offers numerous attractions for seniors seeking diverse experiences. The iconic Lakshman Jhula, an iron suspension bridge, holds a mythological connection to Lord Lakshman and provides breathtaking views of the Ganges. Triveni Ghat, the largest and most visited ghat in Rishikesh, hosts the captivating Ganga Maha Aarti at dawn and dusk. The Beatles Ashram continues to allure fans as they explore the place where the legendary band composed numerous songs. Tera Manzil Temple stands proudly on the eastern banks of the Ganges near Laxman Jhula. Ram Jhula, a suspension bridge parallel to Laxman Jhula, provides a unique vantage point for observing the enchanting Ganga Aarti. Seniors can also visit Neelkanth Mahadev Temple – it showcases remarkable Dravidian architecture and offers a spiritual experience for devotees of Lord Shiva.
3. Puri: Puri is known for Shree Jagannath Temple. The temple is dedicated to Lord Jagannath and also worships Lord Balabhadra and Goddess Subhadra. For seniors seeking a spiritual journey, Puri offers an array of divine experiences. The renowned Puri Rath Yatra or Chariot Festival, held in June-July, attracts millions of devotees from all corners of the globe. Witnessing the grandeur of this festival, with the chariot procession of Lord Jagannath, Lord Balabhadra, and Goddess Subhadra, is a truly mesmerising spectacle that leaves a lasting impression.
4. Bodh Gaya: Exploring Bodh Gaya offers seniors a profound opportunity to immerse themselves in the teachings and legacy of Lord Buddha. Through rituals, meditation, and contemplation, they can experience the deep serenity and spiritual energy that permeates this sacred destination. Seniors can visit the serene Bodhi Sarovar, a pond believed to have been used by Lord Buddha for purification before his meditation for enlightenment. The magnificent Mahabodhi Temple stands as one of Buddhism's ancient and revered temples. Located on the east side of the Bodhi Tree, it serves as a focal point for devotion and contemplation.
5. Kanchipuram: For senior travellers seeking spiritual experiences, sacred temples in Kanchipuram offer a profound connection to divinity. The Varadharaja Perumal Temple, dedicated to Lord Vishnu, is one of the 108 Divya Desams. The Kamakshi Amman Temple, one of the 51 Shakti Peeths, invites seniors to experience the divine energy and inner peace. The Kailasanathar Temple, the city's oldest temple complex, showcases exquisite Dravidian-style architecture and offers shrines depicting various forms of Lord Shiva.
These spiritual cities provide opportunities for seniors to participate in rituals, witness ancient traditions, and find solace in the serene atmosphere. Senior residents living in retirement homes can explore different destinations with peace of mind. Security is taken care of within the retirement home, ensuring that their homes and belongings are safe during their absence.
Looking for  senior citizen apartments in India that prioritise exceptional security? 
Explore our retirement communities. These retirement homes are designed with safety and security in mind, featuring CCTV surveillance, access control systems, and trained security personnel. To know more about our senior apartments and independent living, call us at +91 8884555554. 
Relavent tags : Best luxury senior living | best retirement home