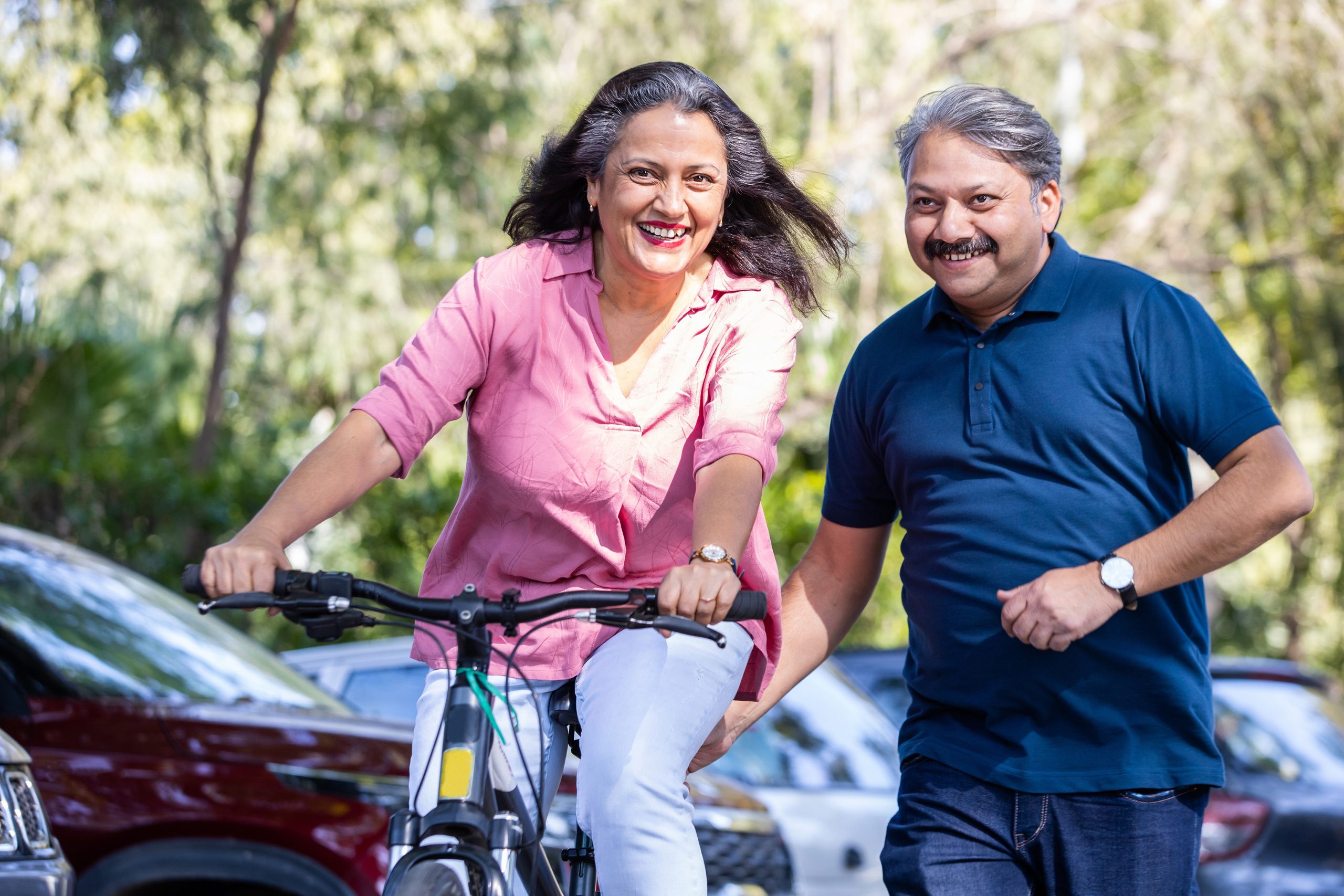 What are the positive aspects of ageing?
May 28, 2022
Categories : Positive Ageing
"Ageing is an extraordinary process where you become the person you always should have been." 
-David Bowie, British singer and songwriter
As people age, it is easy to focus on the not-so-positive aspects of ageing, be it changes in appearance or physical limitations. But not many people realise that ageing can be exciting if they look at the several positive aspects of it. Following are a few positive aspects of ageing that will help you recognise the benefits associated with growing old:
Better life satisfaction:

Often ageing is associated with grumpiness. However, this is not true. According to a

study

, people become more conscientious, emotionally stable, agreeable, and open to new experiences as they age.

Priorities are aligned: Younger people are competitive in their professional as well as personal lives. They tend to compare themselves to others, which often results in discontentment. However, as people age, their focus shifts to achieving emotional as well as mental well-being. They look for meaningful activities that add value to their lives.
Freedom from professional responsibilities: People in their 30s and 40s spend most of their time fulfilling professional responsibilities, which leaves little time for their family. But, with retirement and ageing, seniors can spend quality time with their spouse, children, and grandchildren.
No fear of reinventing oneself: With each passing year, seniors gain experience in how to live well. The years of experience give confidence and wisdom about life and relationships. This gives many seniors the kick to reinvent themselves. They start exploring opportunities to pursue new interests and hobbies.

Embrace positive ageing in the comfort of our retirement homes

Our retirement homes are designed to promote positive ageing for senior citizens. Our residents feel right at home without the hassle of maintaining a home. From daily meals to housekeeping, from maintenance to concierge, we take care of everything. We have an active social calendar to help our residents enjoy life-enriching opportunities.  To know more, call us at +91 8884555554 or book a virtual tour.
Relavent tags : Positive ageing | positive ageing for senior citizen