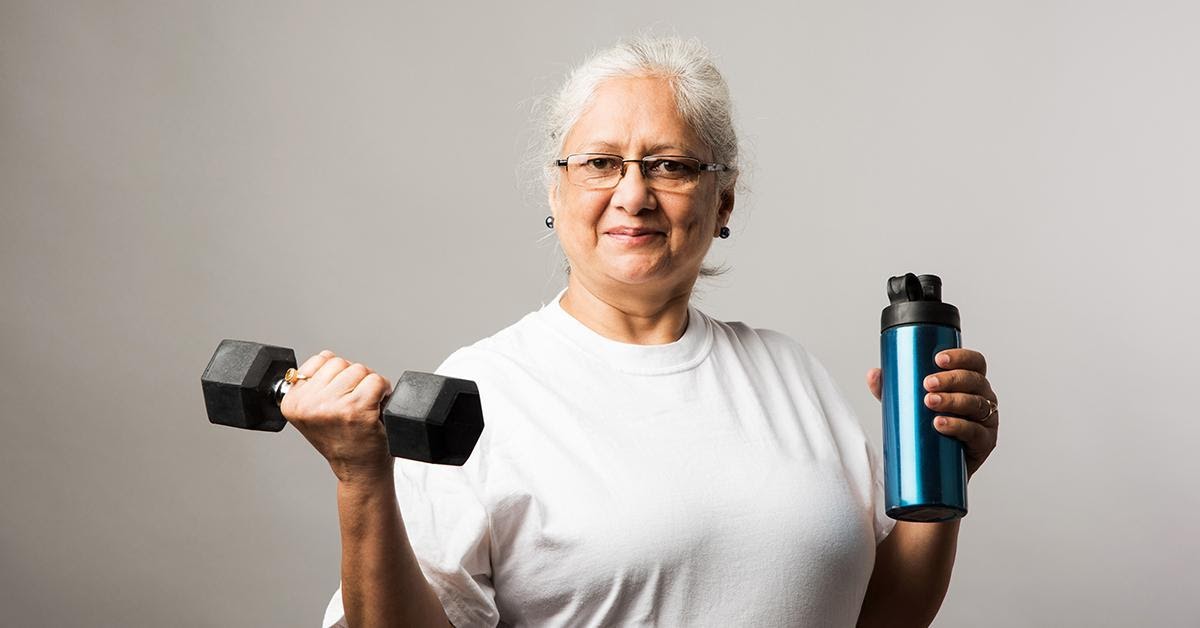 What Seniors Should Know about Preserving Muscle Mass?
June 7, 2021
Categories : Senior Health Tips
As you age, your muscles tend to shrink and weaken. Though the muscles start shrinking as early as the 30s, it happens so slowly that you won't even notice. But over the decades, if the muscles decline too much, you can be diagnosed with sarcopenia. Reduced muscle mass can adversely affect the overall quality of life by hindering mobility and increasing the risk of falls and fractures. 
Signs that you are losing muscle mass 
Feeling physically weaker over time

Difficulty in lifting objects 

Walking slowly

Losing weight without trying


Here are a few things that you should know about preserving muscle mass:

The link between a sedentary lifestyle and loss of muscle mass:

Although ageing is the most common cause of sarcopenia, there are factors such as a sedentary lifestyle that can trigger the condition. Bed rest or immobilisation due to an injury or illness presents a difficult challenge to many seniors as they lead to rapid loss of muscle. Even two or three weeks of decreased physical activity is enough to decrease muscle mass among seniors.  

Regain lost mass with exercise:

Exercise is key for the prevention and treatment of muscle decline. Exercising, especially resistance training, can slow muscle shrinkage. With the right kind of resistance training exercises, senior adults can build muscle and increase strength. Certified trainers who have experience working with senior adults can help seniors with the transition. 

Eat more protein: Seniors who are deficient in calories, protein or certain vitamins and minerals are at a higher risk of muscle loss. As protein is the most important building block of muscles, increasing protein intake can be beneficial. Senior adults need to consume more protein than the average recommended intake. Nuts, lentils, dairy products, beans, fish, and poultry are all good sources of protein.


As one of the

best senior citizen homes in India

, we encourage our residents to lead a physically active lifestyle. Our

retirement homes in Kanchipuram

,

Coimbatore,

and other cities have fitness centres that are senior-friendly. From working out in the gym to playing table tennis, at our retirement homes, there are numerous options to stay active. We also ensure that we serve our residents with fresh and nutritious meals. Our team of nutritionists puts together a senior-friendly menu every day to meet the nutritional needs of our residents.

Relavent tags : retirement homes in Kanchipuram | senior citizen homes in India